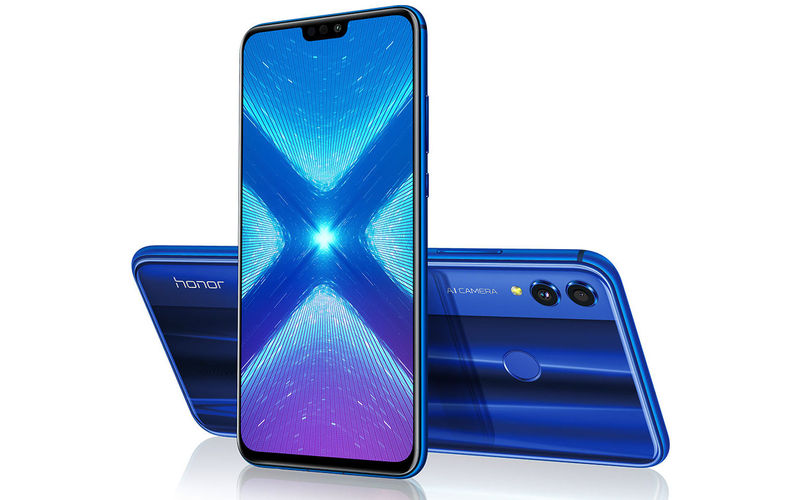 The superb mid-range handset Honor 8X has become the world's first smartphone to get a certification from TÜV Rheinland for its Eye Comfort mode. The device was launched in India in mid-October, and was welcomed here with rave reviews.
The well-packed handset deserves its share of praise, packing a GPU Turbo, a 20MP+2MP rear dual camera and a powerful Kirin 710 octa-core chipset. The Android 9 Pie made headlines for its night mode and its Digital Wellbeing feature, and this phone does its own bit for the wellbeing of the user. The Honor 8X has three display modes — a sunlight automatic mode where the display automatically adjusts to available sunlight, a night mode for regular night time phone tasks, and an Eye Comfort mode for bedtime reading.
Honor 8X Eye Comfort Mode Explained
The TÜV Rheinland Group is a leading global corporation, which provides mobility solutions, IT services and product safety services among other industry services. They are noted for their high standards, and if they certify a product or service, you can rest assured that it is top-notch in quality. And so the Honor 8X already has an edge over other mid-range handsets, as no other smartphone, not even flagship handsets, can boast of such a certification, at least yet. While many 2018 smartphones offer a night mode, the Honor 8X goes further and offers a separate Eye Comfort mode for nighttime reading.
Honor says it helps you go to sleep much easier, reducing the eye-strain associated with reading in the dark. The Eye Comfort mode can even be fine-tuned to your preference, and you'll find the relevant options for that in the phone's Settings menu. Additionally, you can set a particular time of day when you want the Eye Comfort mode to switch on automatically.
The Eye Comfort mode reduces blue colors on the display, as they are bright and can strain the eyes at night. The result is that the display becomes warm in tone and yellowish in color, making the light falling on your eyes softer. This achieves two purposes: it helps you fall asleep quicker, and protects your eyes from strain.
Key Features of Honor 8X
The Honor 8X can be purchased from Amazon.in and Hi Honor (e-store) for a starting price of INR 14,999. The handset is uniquely handsome, flaunting two kinds of visual effects and a second generation anti-glare coating on the glass back. The 6.5-inch Full HD display is bezel-free but there is a regular sized rectangular notch housing the front 16MP camera with Face Unlock feature.
The device is powered by a speedy 12nm HiSilicon Kirin 710 octa-core processor, which is aided by GPU Turbo for a smooth gaming experience. You also get a host of additional features thanks to the EMUI 8.2 skin based on Android 8.1 Oreo. The phone retains the 3.5mm audio jack, offers Bluetooth 5.0 Low Energy, a rear-mounted fingerprint sensor, and a large 3750mAh battery.
Honor also offers quite a variety of options for memory configuration. The standard model gets a 4GB RAM with 64GB of internal storage, and there is another 64GB storage model with a larger 6GB RAM. The phone is promoted with a 128GB storage option and 6GB RAM as well, but this variant is not available presently. Color options are three: black, blue, and red.