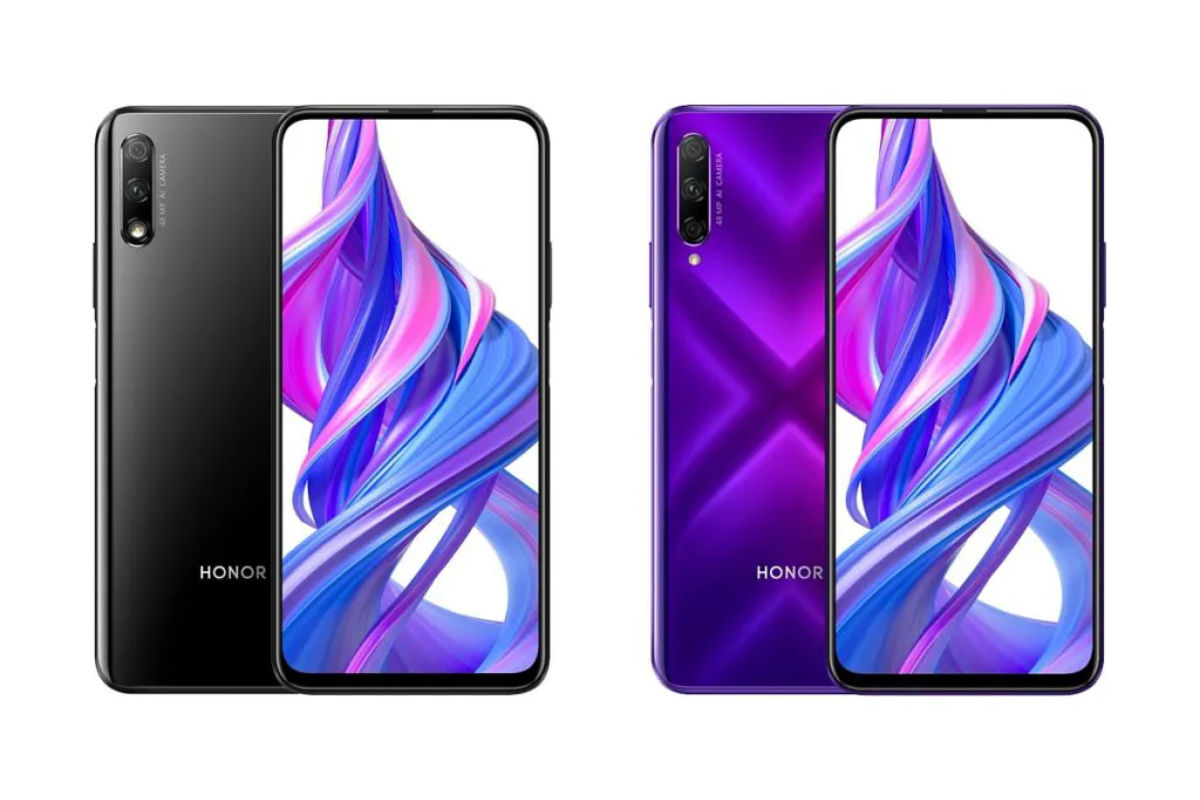 The Indian division of Honor has put out a new tweet teasing that the brand will soon launch a new smartphone in the country. The tweet mentions' ItsMyX' hashtag and it is accompanied by an image showing the X alphabet, which suggests that the handset that Honor is set to launch in India is an X-series device from the brand. Now, there are only two new X-series phones from Honor that haven't made it to the Indian market yet – the Honor 9X and the Honor 9X Pro. And the handset that Honor is teasing for launch in India could be any one of the two, or it could even launch both the devices.
While the Honor 9X Pro is sold exclusively in China, the Honor 9X is available in international markets as well. However, you should know that there are two different Honor 9X smartphones for different markets. The first Honor 9X came out in July 2019, alongside the Honor 9X Pro. And so far, the brand has kept it exclusive for the Chinese market. The other Honor 9X made its debut in October 2019, and this model is for the international markets. And the Honor 9X launched in China has better hardware compared to the Honor 9X for global markets (See the specs below for more info).
They say that life's all about moving on. But sometimes it is good to look back. You might look back at your X in a very different way, very soon. #HONOR #ItsMyX pic.twitter.com/3tlGojU3As

— Honor India (@HiHonorIndia) January 2, 2020
Although we are hoping that Honor will launch the 9X that is sold in the Chinese market in India, there is no concrete information which model will we get here. What we also don't know at the moment is if the Honor 9X Pro will make it to the Indian shores or not. As for the launch date, smartphone brands usually take about a month to launch a smartphone in the country once they've started teasing it on the social media platforms of those specific regions. Therefore, you can expect the Honor 9X to launch in the Indian market by the end of January or in the first week of February.
And what about the price of the Honor 9X series for the Indian market? Well, Chinese smartphone makers usually launch their handsets in the Indian market at almost the same price as that in their home market. So, you can expect the Honor 9X and the Honor 9X Pro to launch in India at the same price as that in China. Below are the prices of both smartphones in China.
Honor 9X (4GB + 64GB) – CNY 1,399 (Approximately INR 14,000)
Honor 9X (6GB + 64GB) – CNY 1,599 (Approximately INR 16,000)
Honor 9X (6GB + 128GB) – CNY 1,899 (Approximately INR 19,000)
Honor 9X Pro (8GB + 128GB) – CNY 2,199 (Approximately INR 21,000)
Honor 9X Pro (8GB + 256GB) – CNY 2,399 (Approximately INR 24,000)
Honor 9X (International version): Specifications
Display – 6.59-inch IPS LCD with Full HD+ resolution, no notch
Front camera – 16MP motorized pop-up camera, Full HD video recording
Rear camera – 48MP main + 8MP ultrawide + 2MP depth sensor, Full HD video recording
Processor – Kirin 710F
RAM – 4GB, 6GB
Storage – 64GB, 128GB
Operating system – Android 9 Pie with EMUI 9.1
Battery – 4000mAh with 10W charging
Connectivity – Dual-SIM, 4G, VoLTE, dual-band Wi-Fi ac, Bluetooth v4.2, USB Type-C port, 3.5mm audio jack
Other Features – Rear-mounted fingerprint scanner
Honor 9X (Chinese version): Specifications
Display – 6.59-inch IPS LCD with Full HD+ resolution, no notch
Front camera – 16MP motorized pop-up camera, Full HD video recording
Rear camera – 48MP main + 2MP depth sensor, Full HD video recording
Processor – Kirin 810
RAM – 4GB, 6GB, 8GB
Storage – 64GB, 128GB
Operating system – Android 9 Pie with EMUI 9.1
Battery – 4000mAh with 10W charging
Connectivity – Dual-SIM, 4G, VoLTE, dual-band Wi-Fi ac, Bluetooth v5.0, USB Type-C port, 3.5mm audio jack
Other Features – Side-mounted fingerprint scanner
Honor 9X Pro: Specifications
Display – 6.59-inch IPS LCD with Full HD+ resolution, no notch
Front camera – 16MP motorized pop-up camera, Full HD video recording
Rear camera – 48MP main + 8MP ultrawide + 2MP depth sensor, Full HD video recording
Processor – Kirin 810
RAM – 8GB
Storage – 128GB, 256GB
Operating system – Android 9 Pie with EMUI 9.1
Battery – 4000mAh with 10W charging
Connectivity – Dual-SIM, 4G, VoLTE, dual-band Wi-Fi ac, Bluetooth v5.0, USB Type-C port, 3.5mm audio jack
Other Features – Side-mounted fingerprint scanner