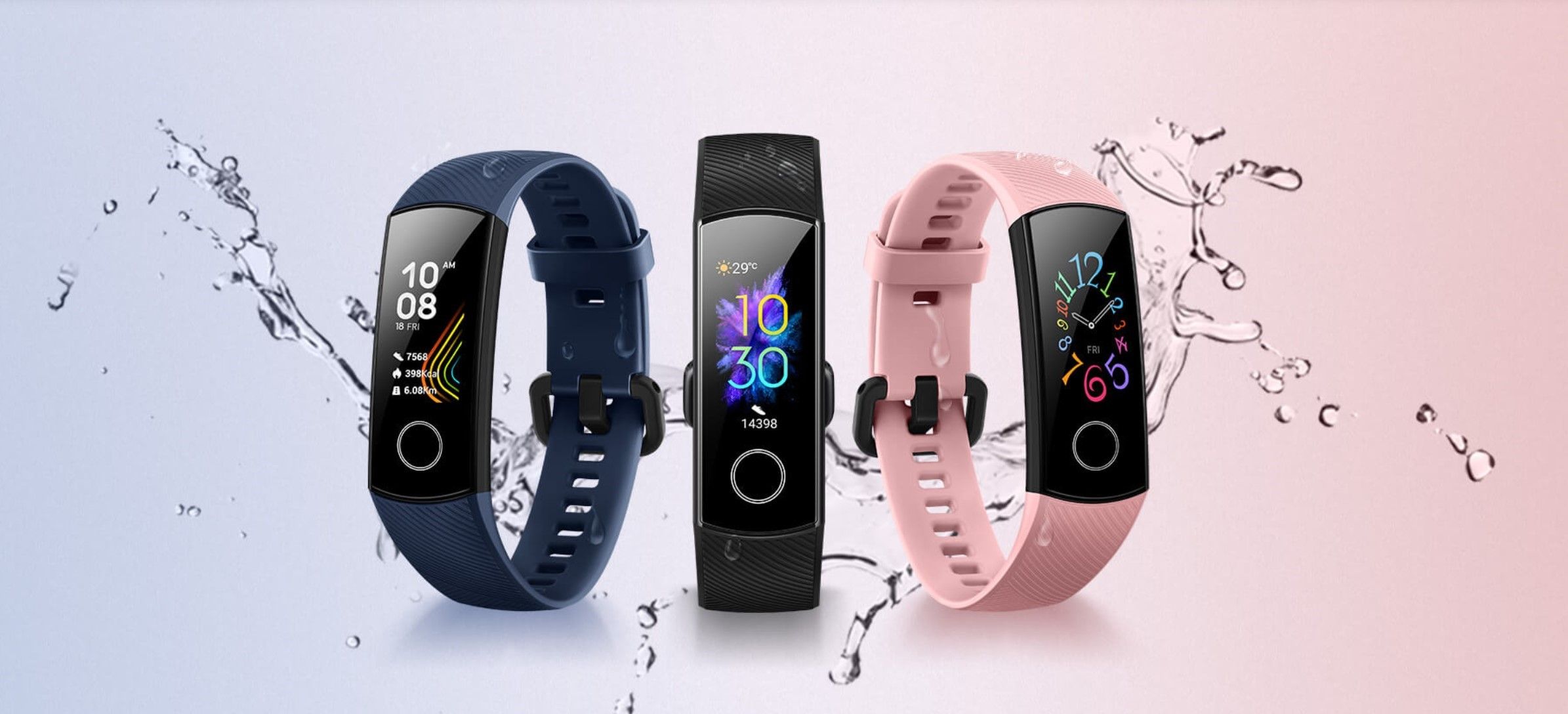 While there are hundreds of fitness trackers in the market, only a handful of them are worth even considering. An ideal fitness tracker should be comfortable to wear, have an easy-to-read screen, multiple sensors for accurate vital and activity measurement, dust and water resistance, long battery life, sleep and swim tracking, and an ability to show notifications from a paired smartphone. There are very few fitness trackers that have a combination of all these features, especially at an affordable price.
If you have been too lazy and thinking of getting yourself a fitness tracker that can nudge you into a more active and healthy lifestyle, we think that the HONOR Band 5 is one of the best in its segment and you should definitely consider it as your best option. Here are five important reasons why we recommend the HONOR Band 5.
Full-Color AMOLED Display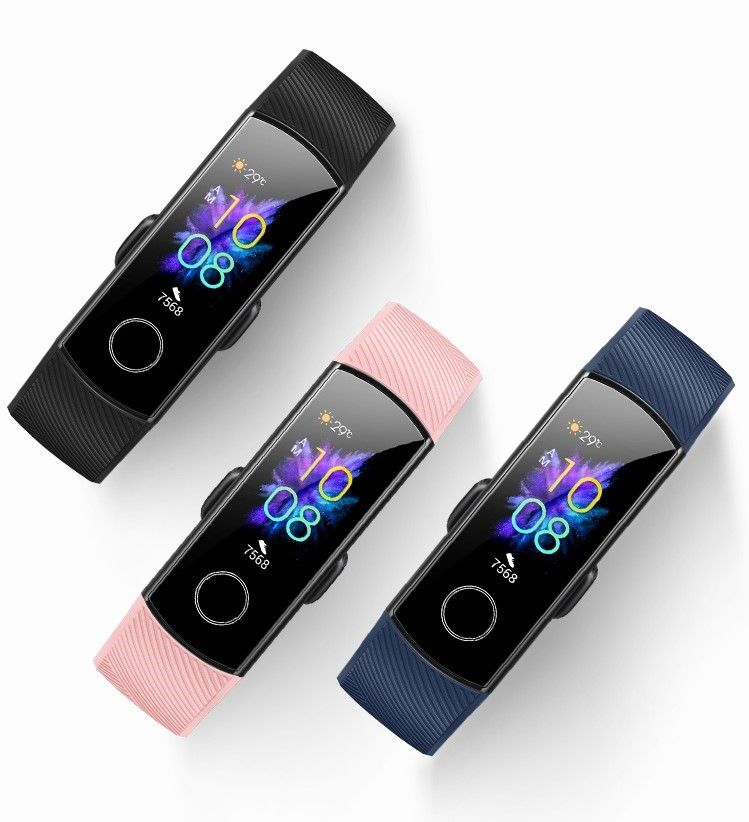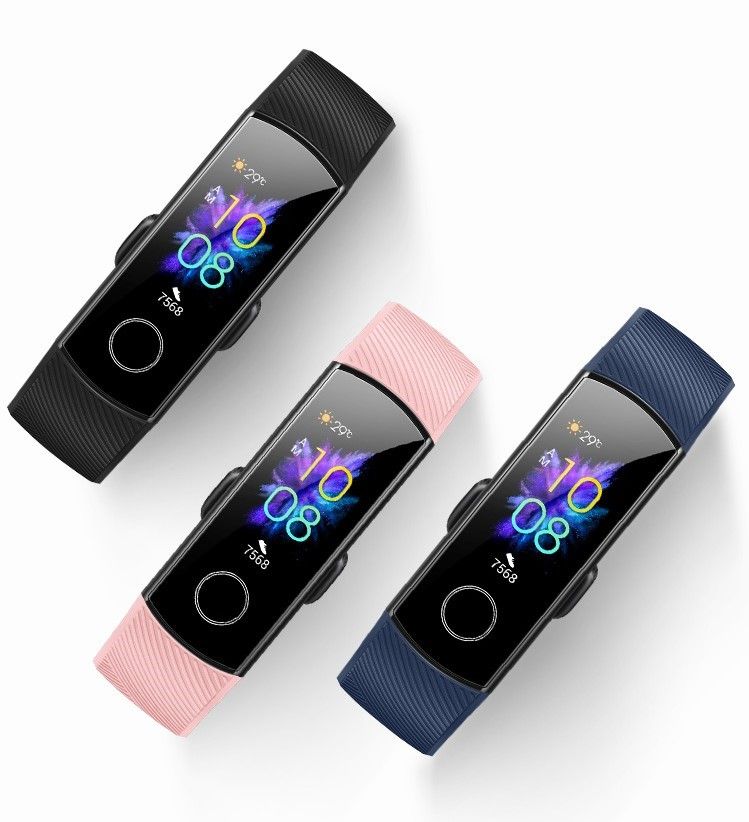 The HONOR Band 5 has a large, 0.95-inch full-color AMOLED screen which is not only sharp but also bright so that you can clearly see what's being displayed on it even under direct sunlight. So no matter where you work out, be it in a gym or an outdoor area, your vitals and activity measurements can be clearly visible to you. Plus, it's a touchscreen display, so you can operate it like a smartphone to check the calendar, set alarm, set a timer, activate stopwatch, view notifications or call alerts, and much more. It can also be used to control music playback for most popular music playback and music streaming apps like Apple Music, JioSaavn, Gaana, YouTube Music, and more. The AMOLED screen also makes it worthwhile to view colorful watchfaces. You can even download additional watchfaces from the hundreds available on the Watch Face Store (available after an OTA upgrade through Android smartphones)
3rd Gen. Heart Rate Monitor With AI Algorithms For More Accurate Results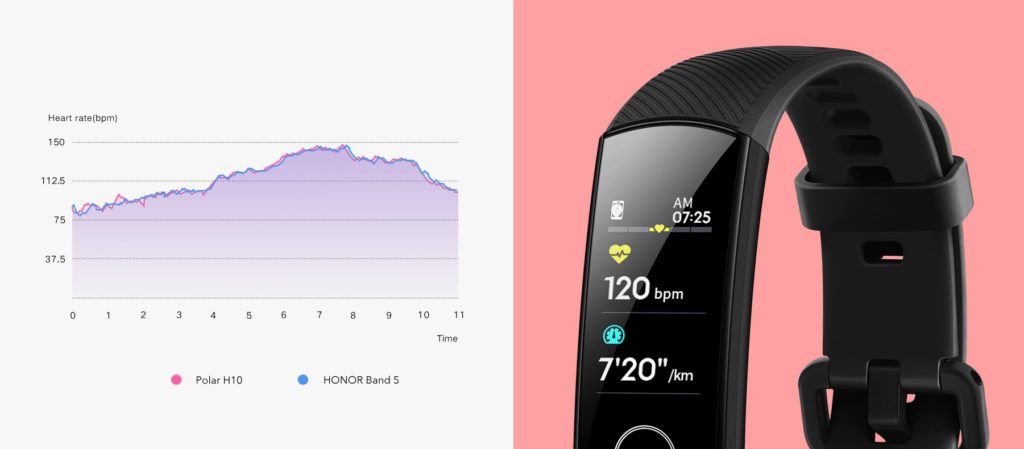 Coming to actual health and fitness monitoring, the HONOR Band 5 uses the company's third-generation 'TruSeen 3.0' optical heart-rate monitor, coupled with infrared sensor and artificial intelligence-powered algorithms to measure heart rate much more accurately. There's SpO2 (peripheral capillary oxygen saturation) measurement, too, which shows oxygenated hemoglobin out of the complete hemoglobin in the body. This gives a much more detailed view of the body's current state and health.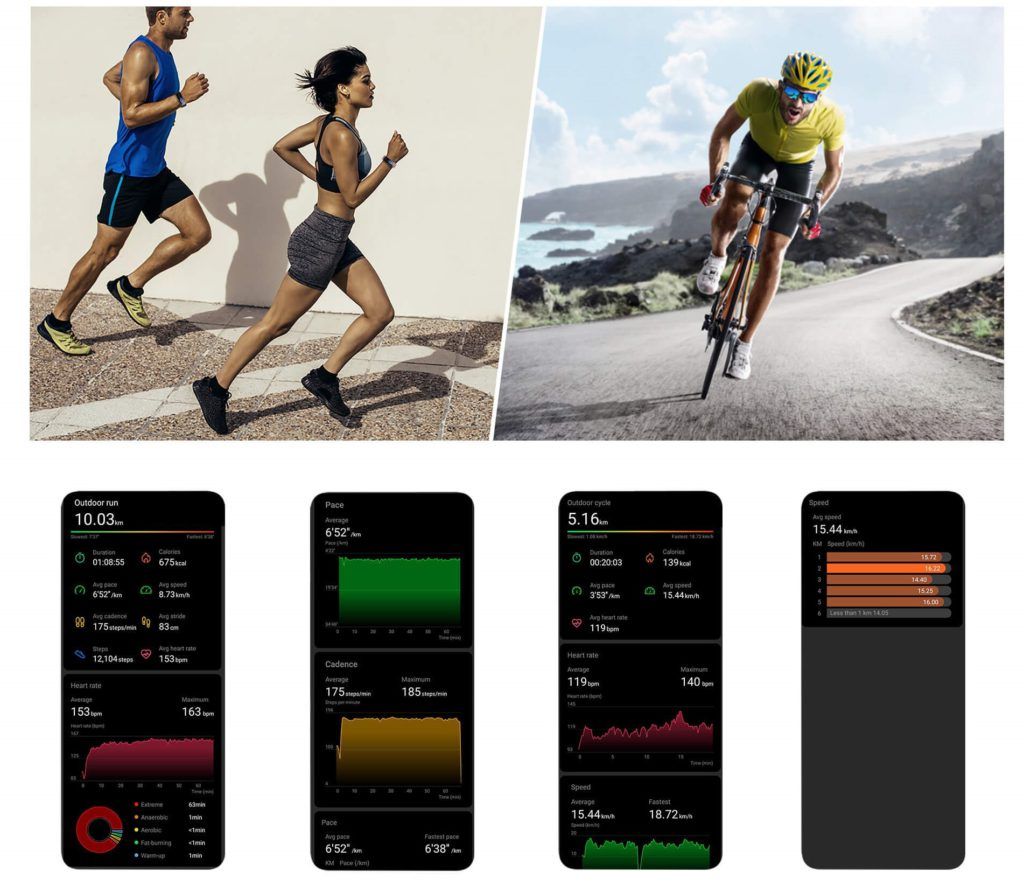 The HONOR Band 5 also features the usual set of sensors, including a six-axis accelerometer and a gyroscope for calculating steps, runs, swims, cycling, elliptical, and many more types of activities and workouts. What's more, it automatically starts recognizing activities even if you don't start those modes manually.
Automatic & Detailed Sleep Tracking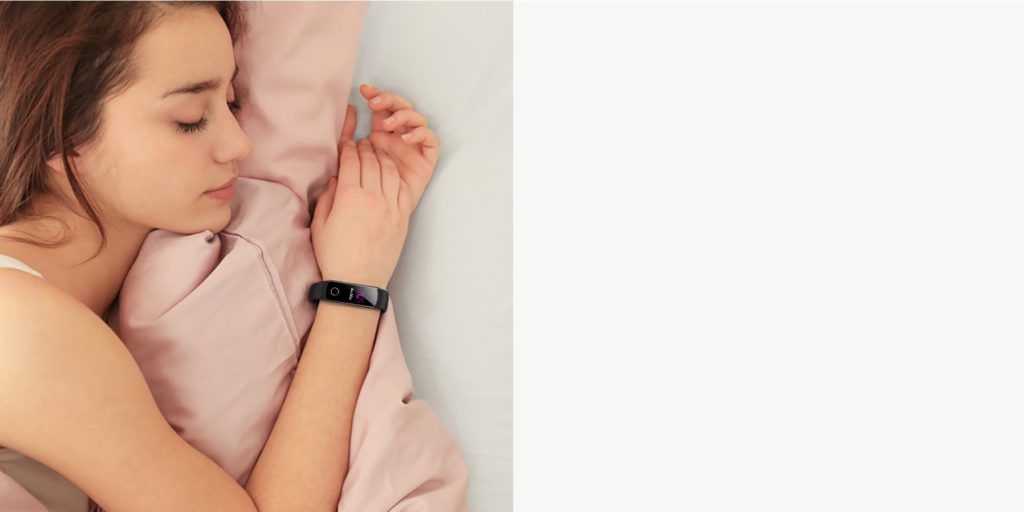 Working out is just one part of being fit and healthy. One major part of a healthy body and mind is being able to sleep for at least six hours every day. The HONOR Band 5 can automatically and accurately measure your sleep. The data is then displayed on the smartphone via HONOR's app. The app shows the total duration of your sleep and the duration of a deep sleep, light sleep, REM sleep, breathing quality during the sleep, and the number of times you woke up in the middle of your sleep. The HONOR Band 5 is probably the only smart band in its segment to showcase such depth in sleep data. If there are shortcomings or a matter of concern related to your sleep, the app even suggests how to improve it.
50 Meters Water Resistance & Swim Recognition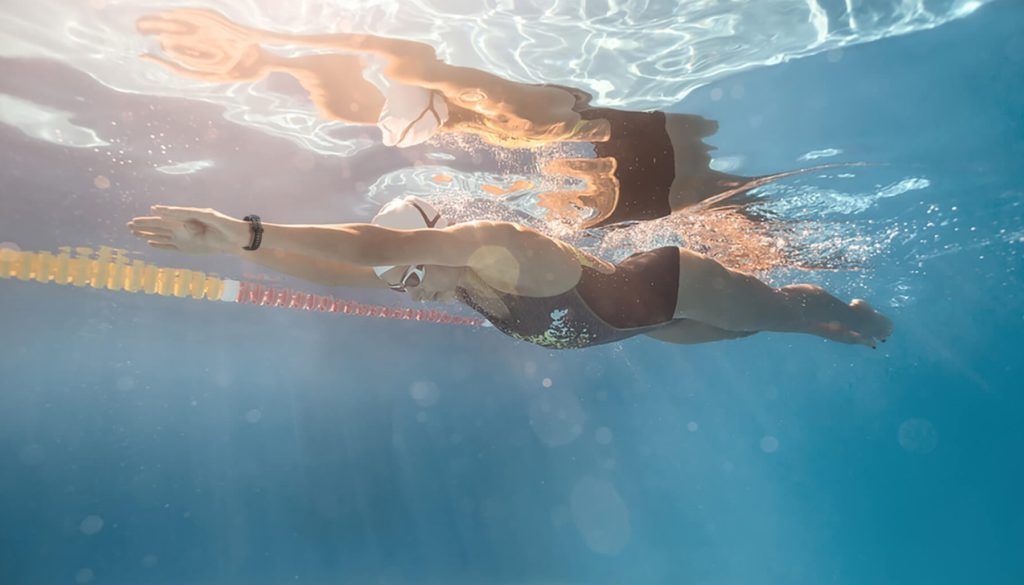 The HONOR Band 5 is not only water-resistant, like many smartphones, but also swim-resistant. Which means water can destroy the HONOR Band 5 for up to 50 meters of depth. This means you can take it swimming or use it under the shower's water stream pressure while bathing. Swim tracking includes automatic recognition of four types of swimming styles, including backstroke, breaststroke, butterfly, and freestyle. The HONOR Band 5 also records swimming data such as calories burnt, distance traveled, speed, and SWOLF (swim golf) score. SWOLF is basically a measure of swimming efficiency, the lower the SWOLF score, the better.
Up To 14-Day Battery Life On Single Charge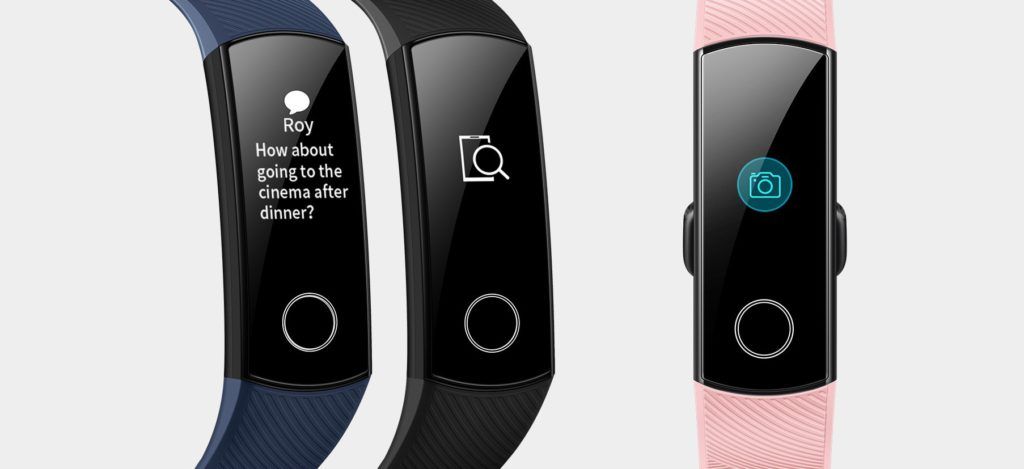 One of the main pain points of any smartwatch or a smart band is its battery life. Thankfully, the HONOR Band 5 lasts up to 14 days on a single charge, making it one of the longest-lasting fitness trackers in its price range. That's really impressive! Even with always-on heart-rate monitoring and sleep tracking, the HONOR Band 5 can last up to a week on a single charge. And when it is fully discharged, it can be fully charged in just 1.6 hours. Plus, unlike some other competing smart fitness bands, there is no need to remove the strap of the HONOR Band 5 to put it on a charge.
At just Rs 2,399, the HONOR Band 5 satisfies each and every aspect which should be considered when buying a fitness tracker, and it does that with aplomb. It looks good on the wrist, has a brilliant AMOLED touchscreen display, health tracking, fitness tracking, water and swim resistance, sleep tracking, a great companion app, and long battery life on a single charge. What more can you ask for the HONOR Band 5's price? It is even available in a choice of three colors: Colar Pink, Meteorite Black, and Midnight Navy. You can buy the HONOR Band 5 from Amazon.in as well as Flipkart. So go ahead and get yourself the impressive HONOR Band 5 or gift it to your loved ones or friends!
This story was created in partnership with HONOR.