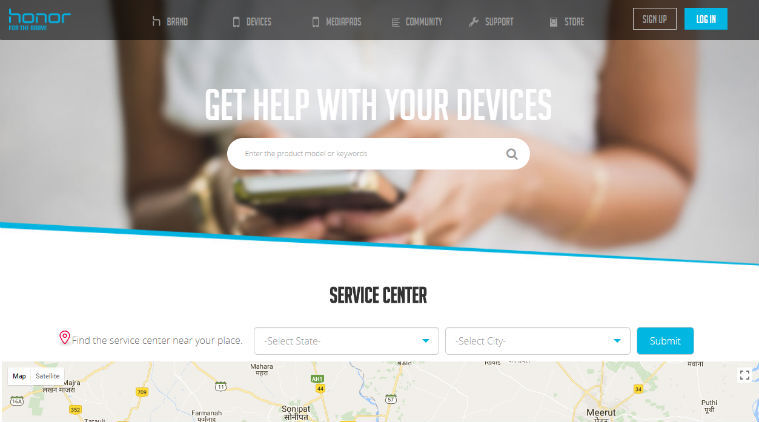 First off, I'd like to begin by saying that Huawei (and Honor) have done an excellent job of introducing low-cost, high-powered devices to the Indian market. Devices such as the Honor Play offer flagship-tier hardware at nearly half the price. However, anyone who has used a Huawei/Honor device will attest to the fact that it takes some time to get used to the company's in-house EMUI Android fork, especially for people migrating from Stock Android.
Until very recently, Huawei had no qualms handing out bootloader unlock codes to those who asked for it, and even gave away devices to popular custom ROM developers. However, the company did a complete 180 earlier this year by stating that bootloader unlock codes would no longer be available upon request. Needless to say, the move enraged the community as it essentially forced users to use EMUI whether they liked it or not. Today, a Twitter post by Huawei India indicated that there might be hope for users after all, but with a catch.
Honor to provide bootloader unlock codes only at authorized service centers

For those unfamiliar with the term, the bootloader is a program which starts right after the device powers up. It fetches the OS kernel from the hard disk or any specified boot device within the boot sequence, into the main memory. Typically, most devices come with a 'locked' bootloader, which is encrypted and requires a key or a 'bootloader unlock code' to unlock. Most OEMs lock the bootloader as they don't want unauthorized software on their devices. That is the reason why you permanently lose your device warranty once you unlock your bootloader. OEMs such as OnePlus and Google make it easier for users by allowing them to unlock their bootloaders via a simple ADB command.
An unlocked bootloader allows Android users to flash a custom recovery such as TWRP and CWM. It is virtually impossible to sideload custom ROMs without a third-party recovery as the on-device Stock Recovery will reject anything that isn't the official device firmware signed by the OEM. The easiest way to unlock a bootloader is via the OEM, but there exist other methods as well. Applications such as DC Unlocker allow you to unlock the bootloader for some older Honor devices, but you're required to pay for the privilege.
Things to bear in mind before unlocking your bootloader
While unlocking your bootloader might be a fairly easy task, everything that follows is no walk in the park. Yes, an unlocked bootloader opens up endless possibilities for users, but as Spiderman once said, "With an unlocked bootloader comes great responsibility." For starters, you effectively sign away all warranty rights that you had for your device. Second, you have to be prepared to lose all data on your device on multiple occasions. Not all custom ROMs work as intended, and you'll find yourself switching between them often.
You may still be able to claim warranty if you lock the bootloader and restore the stock OS/recovery, but that varies from OEM to OEM. Samsung, for example, doesn't entertain users with an unlocked bootloader under any circumstances. It could be the same with Honor, considering that you have to be present at a store with your device physically. It is very likely that your IMEI number and other identifiers will be logged in the system, making it difficult to claim warranty later on. All things considered, it would be ideal if Honor gave us the codes via email, but I guess we'll take what we can get at this point.