Highlights
HonorTech has plans to launch Honor smartphones, tablets, foldable, wearables, and laptops in India.
It is hoping to capture a 5% share of the smartphone market by December 2024.
In terms of revenue, it has goals to reach Rs 10,000 crore by the end of the next year.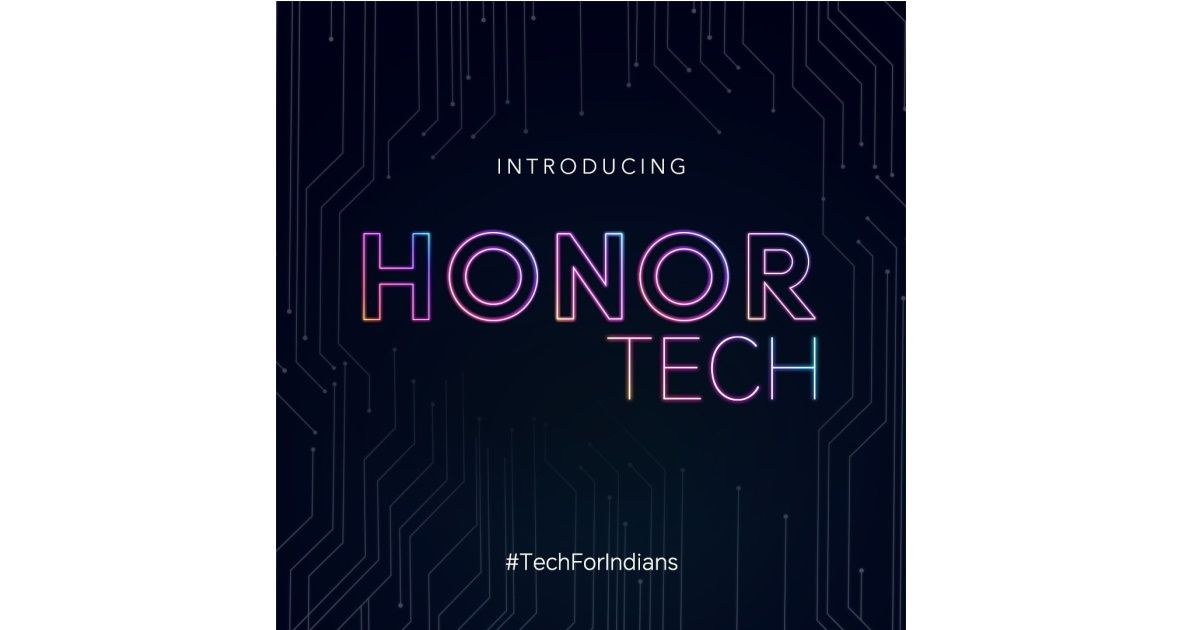 Honor is making a comeback to the Indian market is something that everyone knows. Even the company itself has started sharing official teasers ahead of the first product release. It is confirmed the new brand name would be HonorTech and now, we have more specific details about its comeback plans. The company will not only make huge investments for the re-launch in India but will also start making smartphones locally eventually.
HonorTech Partners With PSAV Global for Smartphone Launch
HonorTech has announced its partnership with PSAV Global, the current official distributor of Honor products in India. This is a 100% Indian joint venture (JV) collaboration that makes it a "100% Indian company with Indian owners", as told by Madhav Sheth to ET. Sheth is the CEO of the newly formed brand who exited Realme India to oversee Honor's India re-launch.
This is a move that makes complete sense from HonorTech's perspective. The Indian government is known to be keeping a close eye on companies with direct or indirect connections with China. It has already banned numerous Chinese apps in the past year. Some reports have suggested the government wants Chinese smartphone makers to have Indian equity partners in their Indian operations.
Sheth revealed HonorTech will invest Rs 1,000 crore in India. The investment will be used for setting up software and hardware teams as well as the company's service network. He added investments will only be made by local partners with no foreign equity involvement. They will not make any royalty payments to Honor either.
However as you would expect, not everything will be done from scratch. There will be a technology transfer from Honor Global that will help HonorTech establish its operations in the country and compete with its rivals. Sheth said, "Honor's global team will come to India to help with this know-how transfer. They will work as an ODM to us, while the partnership will help them expand globally."
HonorTech will begin the smartphone launch in India by importing devices. It has plans to start manufacturing them locally eventually. It is hoping to begin local manufacturing early next year. But as you may know, these plans depend on various factors including getting necessary approvals from authorities, specifically for the production-linked incentive scheme (PLI).
Talking about the future goals, Sheth said HonorTech would look to capture a 5% smartphone market share in India by December 2024. He is hoping to reach the Rs 10,000 crore mark in terms of revenue during the same time period. It will start off by releasing smartphones in USD 100 to USD 1,000 (Rs 8,310 to Rs 83,100) price range. These will also include foldable devices. There are also plans to release tablets, wearables, and laptops in the country.
Sheth recently teased the launch of the first Honor smartphone in India by saying, "An optimum tech is coming your way to redefine your experience. A few days to go for the biggest announcement". There are speculations it could be the Honor X9a or an Honor Magic series smartphone. It is also expected to release the Honor X90 flagship soon in India.