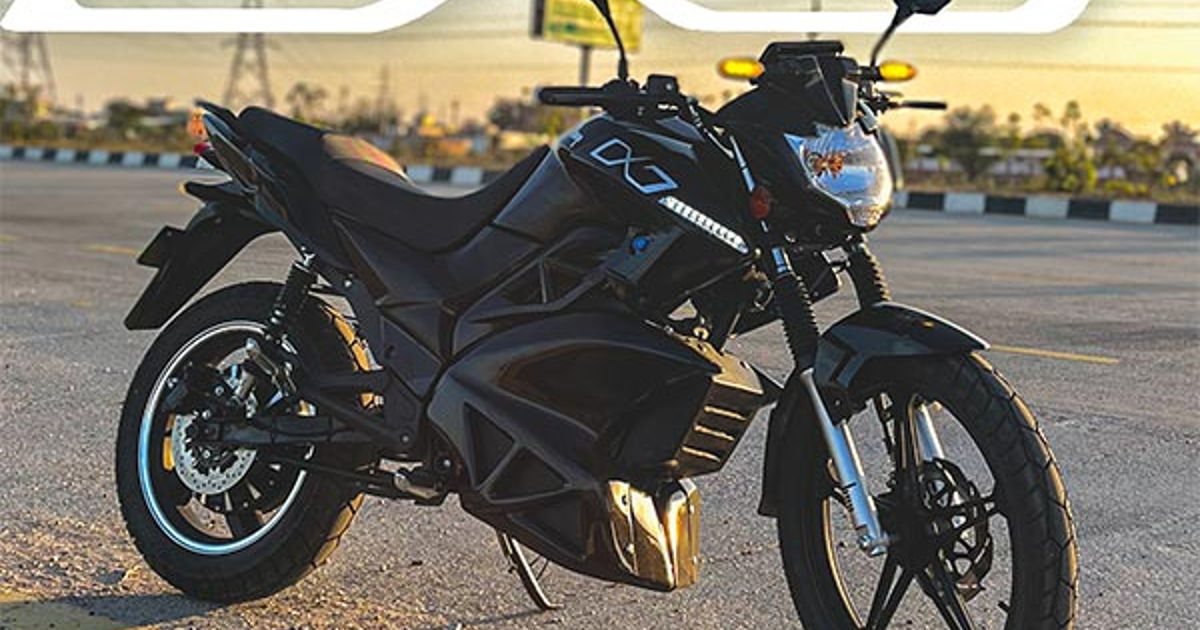 A new electric bike is now on sale in India and is called Hop Oxo. The electric two-wheeler was launched on Monday by Jaipur-based electric vehicle (EV) maker Hop and has been priced at Rs 1.25 lakh (ex-showroom). The bike comes in two variants, the regular Hop Oxo at the price mentioned above, as well as the Hope Oxo X, which carries a Rs 1.40 lakh ex-showroom price tag.
With the EV's debut, the company Hop Electric promises to make it available in about 100 showrooms across India. Other than the retail stores, the Hop Oxo can also be booked online through the official Hop Electric website. Note that the prices of the bike models mentioned above are yet to see the subsidies under the Indian government's FAME-II scheme. Once this is taken into account, the new Hop Oxo is likely to compete closely with other electric bikes in the segment like the Revolt RV400 and Tork Kratos.
As for its specifics, here is a look at the Hop Oxo and what it offers to buyers at its price point.
Hop Oxo Specifications
The Hop Oxo electric bike has been built on a 72-volt architecture that inducts an electric motor with 6.2 kW (8.3 bhp) of power and 200 Nm of peak torque. The top speed of the bike has been limited to 90 kmph, while the acceleration goes from 0-40 kmph in 4 seconds, thanks to an additional Turbo mode on the EV.
All this is backed by a 3.75 kWh lithium-ion battery pack that is made of 811 NMC cells and uses a smart battery management system or BMS. With this, Hop Electric claims that the Oxo electric bike can cover up to 150 km on a single charge. A charge of 0-80 per cent of the battery's capacity will take around four hours through a 16 amp power socket.
Hop Oxo Features
In terms of features, the Hop Oxo comes with three riding modes, namely Eco, Power, and Sport, and supports re-generative braking across these modes. It also sports a 5-inch display with an IP67 rating. It is equipped with 4G connectivity and has its own mobile application for added features that allow remote control, including speed limit, geofencing, anti-theft system, ride stats, and more.
During the bike's launch, Hop Electric CEO & Founder Ketan Mehta confirmed that the company's dealer partners have already conducted "5000 pre-launch registrations." If so, it is easy to see that the Hop Oxo comes amid much hype and it will be interesting to observe how it manages to make space for itself in the budding electric bike industry in India.