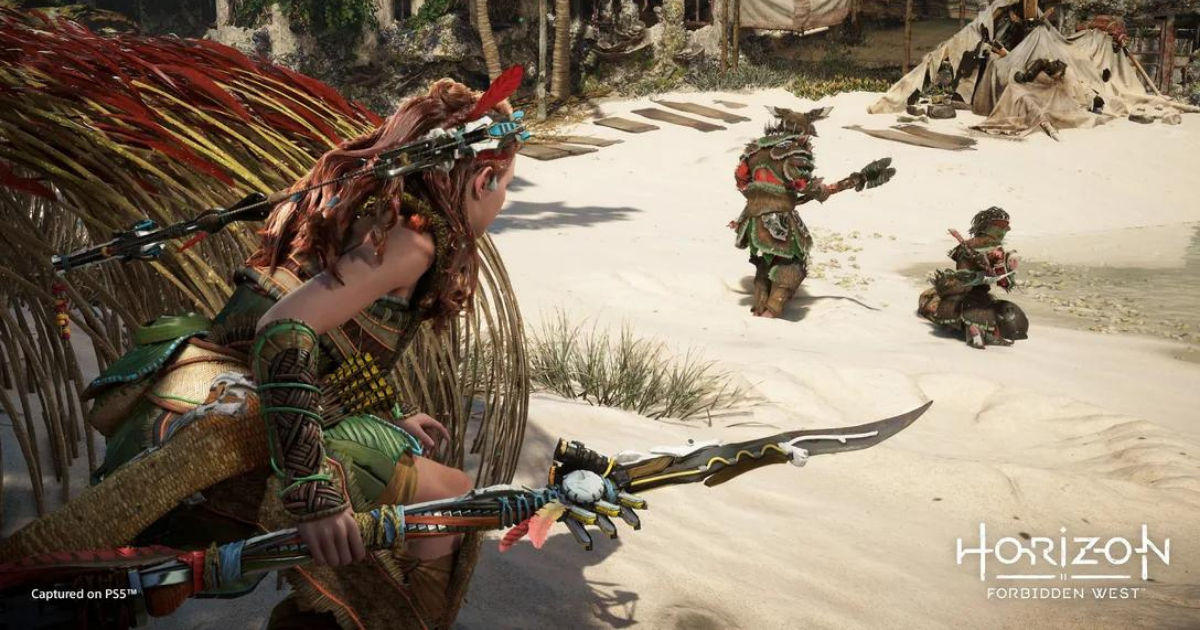 One of the things that made Horizon Zero Dawn one of the best games of the console generation was easily the uniqueness of its gameplay and enemy variety. Guerrilla, in a PlayStation Blog post, has detailed new enemy types and all the different kinds of strategies and tactics players will be able to deploy in Horizon Forbidden West to outsmart Aloy's enemies.
Freedom of choice was always a major focus for Guerrilla in Horizon Zero Dawn, and it looks like that will continue to evolve in Horizon Forbidden West. Player freedom and choice during encounters in the open world will be a core tenet for the game and the new footage and clips show exactly just how that'll work. "Aloy is a smart and agile combatant," says Charles Perain, Combat Designer. "In Horizon Forbidden West, the tools at her disposal generate a wide array of tactics that allow her to engage with physically stronger opponents — from fully armored humans to very large machines."
Also Read: Xbox Series X Halo Infinite Limited Edition Bundle and Vanilla Variant to be Available in India This Week
Horizon Forbidden West: New enemy types and combat
Another key area of focus for the dev team was to make the players feel like Aloy has grown in her skills and confidence from her adventures in the last game. This is showcased in her animations, especially the grapple mechanic, as she is much more agile and resourceful. Plus, little touches like her physical struggle when she's pulled up on bigger inclines add to the nuance of the animations.
"We wanted enemies to feel more authentic by improving the fluidity and continuity of motion, like making enemies (and companions) more capable of traversing rugged terrain," says Lead AI Programmer Arjen Beij. "The AI in Horizon Zero Dawn already supported some dynamic terrain changes, but we wanted to take this further by adding jumping and climbing as a systemic part of their behavior. As you are playing the game, the AI will be searching for opportunities to take shortcuts, where it previously was a cumbersome detour."
Perhaps one of the biggest changes to the formula comes as a result of more machines being capable of swimming and the ability to dive and chase Aloy underwater.
New enemy types
Horizon Forbidden West will introduce all-new kinds of 'awe-inspiring' machines that are as formidable as they are fascinating. However, they will not be the only adversary Aloy will face in her adventures as the new increased number of human enemies will be a different challenge altogether.
Human enemies in Horizon Forbidden West will include new enemy classes with their own combat behaviour and functions. The combat team added a neat new feature to make switching between ranged and close combat feel even more rewarding, according to Charles Perain, Combat Designer. "The resonator blast rewards players for using spear combos: whenever Aloy attacks with melee, the resonator in her spear stacks up some energy. This energy can be blasted at the enemy and will stick to them for a short duration."
Horizon Forbidden West is currently scheduled for release on 18 February 2022 for both the PlayStation 4 as well as the PlayStation 5.