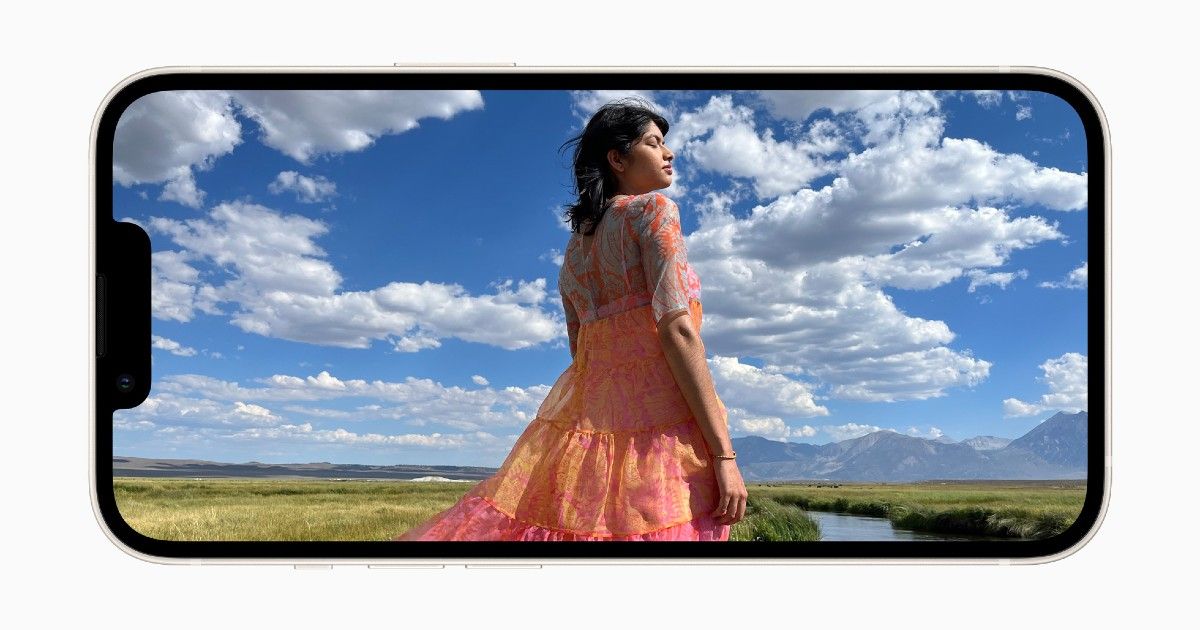 With the iPhone 13 series, Apple is finally bringing higher refresh rates to its handheld devices. The fact that the company offered only 60Hz refresh rates on the iPhone 12 Pro and iPhone 12 Pro Max was a point that led to a lot of criticism for the company last year, so it's no surprise that Apple is responding to those complaints this year. However, unlike Android smartphone makers, Apple gives this its own spin — calling it "ProMotion" technology, something the company had first used with its iPad Pro series, another device that's targeted specifically at power users.
What is Apple's ProMotion?
Here's how Apple describes ProMotion:
"The stunning, redesigned Retina display in iPad Pro features ProMotion, a new technology that delivers refresh rates of up to 120Hz for fluid scrolling, greater responsiveness and smoother motion content.
With ProMotion, Apple Pencil is even more responsive with an industry-best, 20-millisecond latency for even more fluid and natural drawing. ProMotion also improves display quality and reduces power consumption by automatically adjusting the display refresh rate to match the movement of the content".
In essence, ProMotion isn't any different from what Android smartphone makers have called "variable refresh rate". It means that instead of always refreshing at 120Hz, the displays on the iPhone 13 Pro and the Pro max will switch between 10Hz and 120Hz as and when required.
Higher refresh rates can help in a lot of ways. For instance, fast paced first person shooter (FPS) games are better when refresh rates are higher, while navigating the user interface (UI) also feels smoother with such features. However, that doesn't mean that the display needs to refresh as fast for both these use cases. And hence, it's "adaptive".
The feature is also important because higher refresh rates consume more battery. If your phone is constantly refreshing at 120Hz, chances are that it will run out of battery faster. Hence, Apple is essentially putting its own proprietary tools that recognise what's happening on your iPhone 13 Pro and Pro Max, and tweaking the refresh rate appropriately.
Presumably, the refresh rate will drop to its lowest when you're looking at one page for a long time, while it will push to its highest when you're in the middle of a heated session of Battlegrounds Mobile India (BGMI).
LTPO Display is the Key Here
Now, Apple's displays also benefit from the fact that they use low-temperature polycrystalline oxide (LTPO) displays. These displays have higher adaptability when it comes refreshing, which is why Apple's displays can shift between 10 to 120Hz, which theoretically makes them more battery efficient.
This isn't what Android smartphones offer. For instance, here's a Xiaomi blog that explains a 7-stage AdaptiveSync technology. In this, the refresh rate moves between 30, 48, 50, 60, 90, 120 and 144Hz. Which means that a display using this technology will run at 30Hz at its lowest and 144Hz at its highest, moving to the closest frequency that an app requires. Again, theoretically, this means it isn't as efficient as Apple's technology.
Refresh rates also depend on the CPU used, because of something called frame rates. While refresh rate is a property of the display, frame rate is how quickly a processor or graphics chip can process information and put it up on a display. So, if a display is capable of 120Hz but the CPU can only process 60 frames per second, the actual refresh rate will actually be 60Hz only. Frame rates are denoted in frames per second.
This is how variable refresh rates work on almost every Android phone today, which is perhaps why Apple put its own branding on the ProMotion technology.