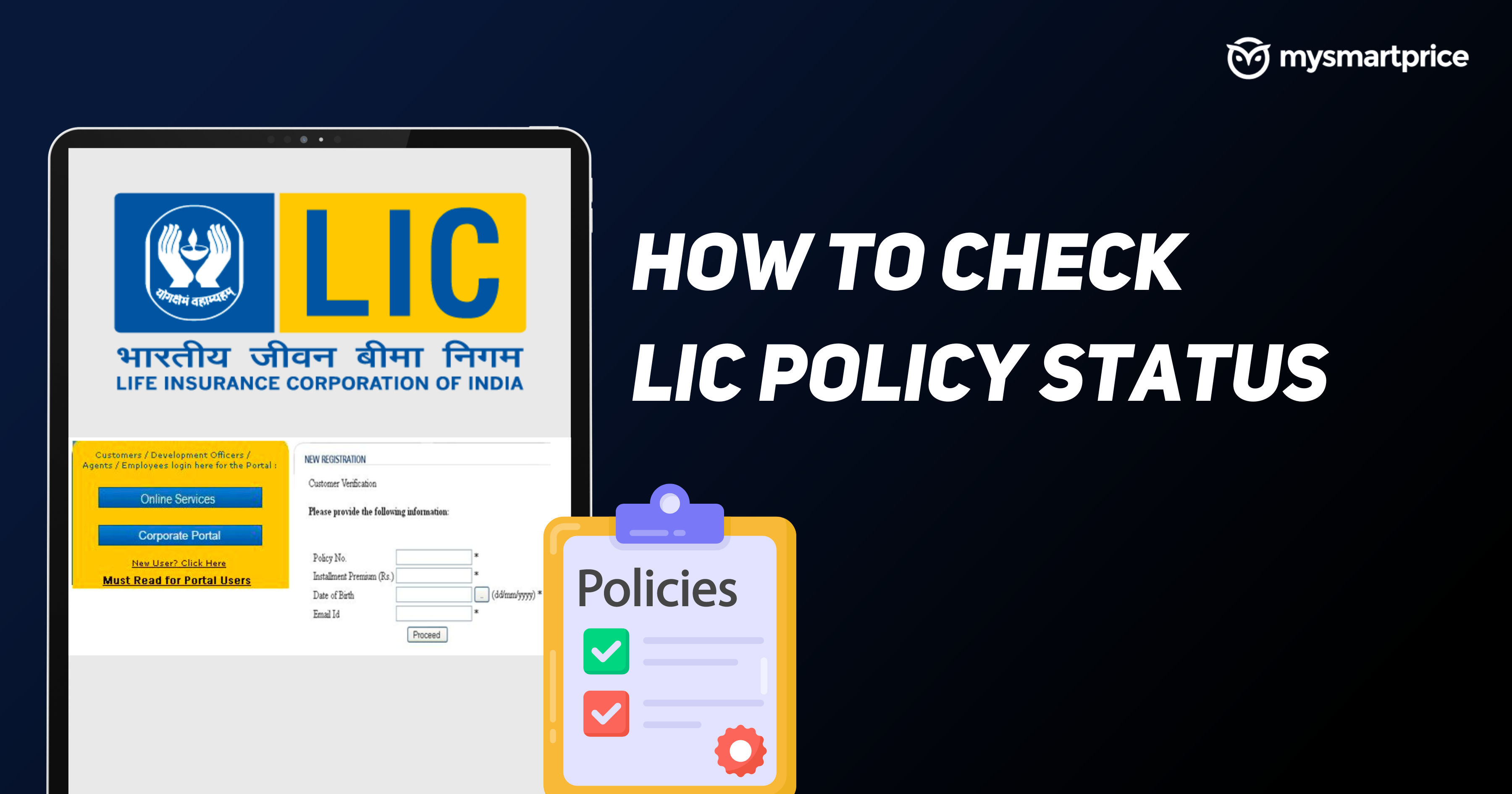 With over 290 million policyholders, the Life Insurance Corporation of India a.k.a LIC is one of the oldest insurance companies in India. If you own such a policy from LIC, then it's important to keep the track of it to pay the premium at the time and keep it active. The company has now gone online, which means that you can check your policy status online without any need for registration. For those who don't have internet access, can also check the status of their policies just by sending an SMS. In this article, we will tell, you how you can check your LIC policy status and enroll in one. Without any further ado, let's get started.
Step by Step Procedure to Check LIC Policy Status without Registration
LIC has made it easy for policyholders to check their policy status without any need to register on the official website. All they need is to have a mobile number linked with that LIC policy. Follow the steps to check the status of your policy.
Launch the messaging app on your phone.

Tap on the Compose icon.

Now, write ASKLIC XXXXXX STAT and send it to 56767877. The XXXXXX here refers to your policy number.

LIC will instantly send you the status of the policy via an SMS on the same mobile number.
Do note that you will need to use a number that's linked to LIC policy otherwise, you will get an error message. LIC has different formats based on their services, you can write specific codes based on action, take a look at the table below.

LIC Policy Status Online Check for New User
LIC customer portal allows new users to register and check the latest status of their policies online. Here's how to do it.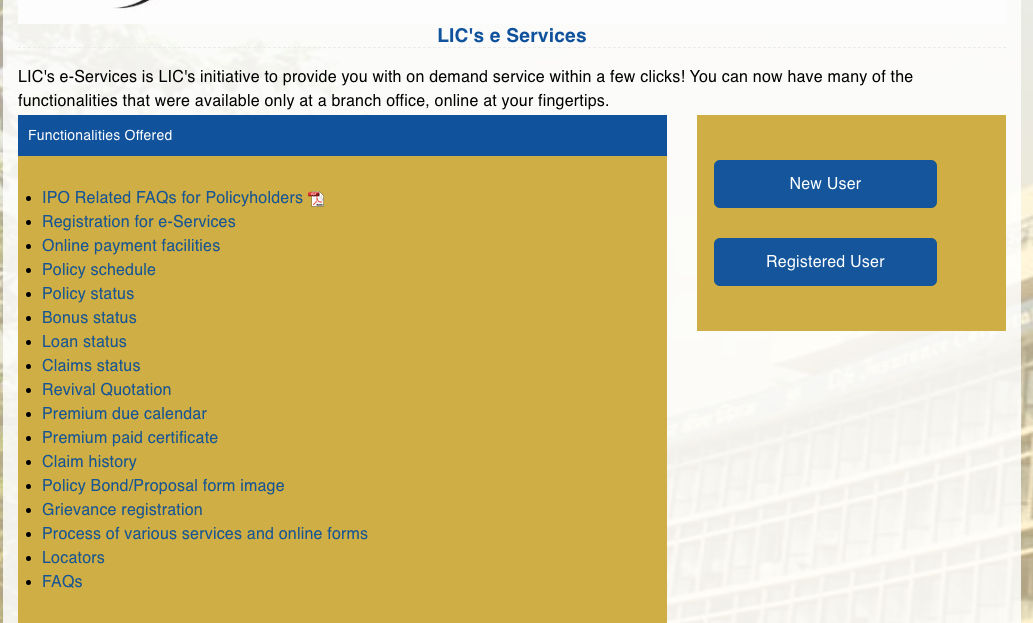 Go to

LIC Customer Porta

l.

Click on New user and a new page will appear.

Now, fill out all the required fields including your current policy number to register yourself on the portal.

Once filled, please recheck the details and click on Proceed button. In case, if you have entered the wrong information, the system will automatically delete it within five days.

Create a new User ID and password and click on the Submit button.

Your account has been created. Now, go back to the customer portal again and log in with your credentials.

You can now check the status of your policy.
How to Enroll LIC Policy Online?
Follow the steps to enroll in a LIC policy online.
Go to the Customer Portal on the LIC website.

Log in with your credentials.

Once logged in, you will get a pop-up asking 'Do you have a LIC policy. Click on Yes and a LIC enrollment form will open in a new tab.

Enter all the asked details correctly including all your policy information.

Once filled, you will get the option to print out the form. Print it.

Now, you need to submit it to any nearest LIC branch.

The company will verify it and send you a letter of acknowledgement.
That's it, your LIC policy has been enrolled.
Also Read: Pay LIC Premium Online: How to Pay LIC Premium Online Using Different Apps and Services
How to Check LIC Policy status without registration through SMS?
To check LIC policy status on your phone without any internet or any registration is to send an SMS via your policy registered mobile number. Just type ASKLIC XXXXXXXX STAT and send it to 9222492224 or 5676787 with X referring to your policy number.
Also Read: LIC Policy Status Online: How to Check LIC Policy Status Online Using Website, SMS, and More
FAQs
Can I check LIC status through SMS from any mobile number?
Yes, any LIC policyholder can check their status via any mobile number by sending an SMS to 9222492224 or 56767877. All you have to do is Type ASKLIC XXXXXXXX STAT and send it to the mentioned number. Here X refers to your policy number.
Can I update my LIC registered mobile number online?
Yes, just visit LIC Customer Portal and enter the required information. Validate your policy and a new page will open with the text "Request Status Successful" written. After a few days, you will receive a call from LIC customer service which will confirm the details to update your mobile number.