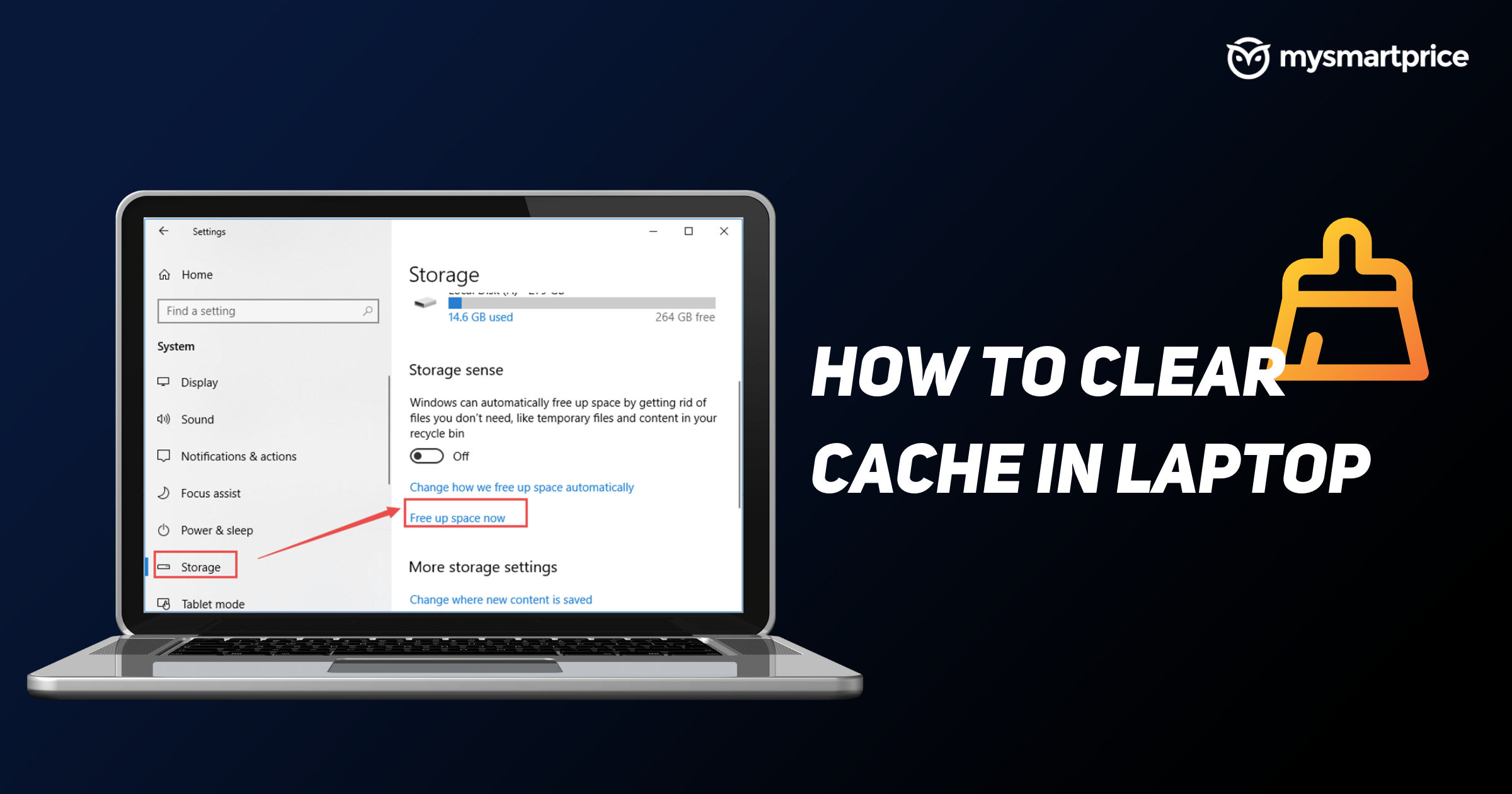 If your laptop has become slow or is consuming more storage, then it could be because of cache files. Cache is a temporarily stored data file that helps your computer to speed up the process. These are the data that are stored when you had run a program the previous time. This is done so that if you are launching the program again then it won't take much time to launch and in processing.
But, the cache files make your laptop slow and consume some storage. You can delete them without any hesitation as they are temporary files and won't affect anything on your PC. Let's know how you can delete the cache files on a Windows or Mac laptop.
Also Read: Snipping Tool Shortcut: How to Use Snipping Tool in Windows Laptops
How to Clear Cache on a Windows Laptop?
Cache can be cleared on a Windows laptop in two ways – via Disk Cleanup and Storage settings. Here's how to use both methods to clean temporary cache files on a Windows laptop.
Using Disk Cleanup App
Open your desktop, click on the Start menu, and then type 'Disk Cleanup'.

Press Enter and a pop up window will appear.

Make sure that the pop window's name is Disk Cleanup for (C:). Once confirmed, select the temporary files. You can also mark other files accordingly.

Click OK and all the marked files will be cleared within a few seconds from your Windows laptop.
Using Storage Settings
Go to Windows Settings on your PC. You can press Windows key + I to open the option faster.

Click on System and find the storage option on the left menu.
Open the Storage menu and on the right side of the screen, click on Configure Storage Sense or Run it Now.

Now, a new screen will appear where you will have to tick the Delete temporary files box.

At the bottom, click on Clean Now and all your temporary files will be removed.
Also Read: Shortcut Key of a New Folder: What are the Shortcut Keys to Create a New Folder on Windows and Mac
How to Clear Cache on a MacBook?
Deleting a cache file on a Mac laptop isn't that easy and it will take more steps. However, once the temporary files are cleared, your computer will become faster. Here's how you can delete the cache files on a Mac laptop/PC.
On the top left corner of your home screen, click on the Go option in the finder section.

Scroll below and click on the Go to Folder option.

Now, type Library/Caches/.

Select all subfolders in the Cache section and delete them.

Don't forget to delete all the files from the bin as well.
That's it, your temporary files have been deleted from your Mac laptop.