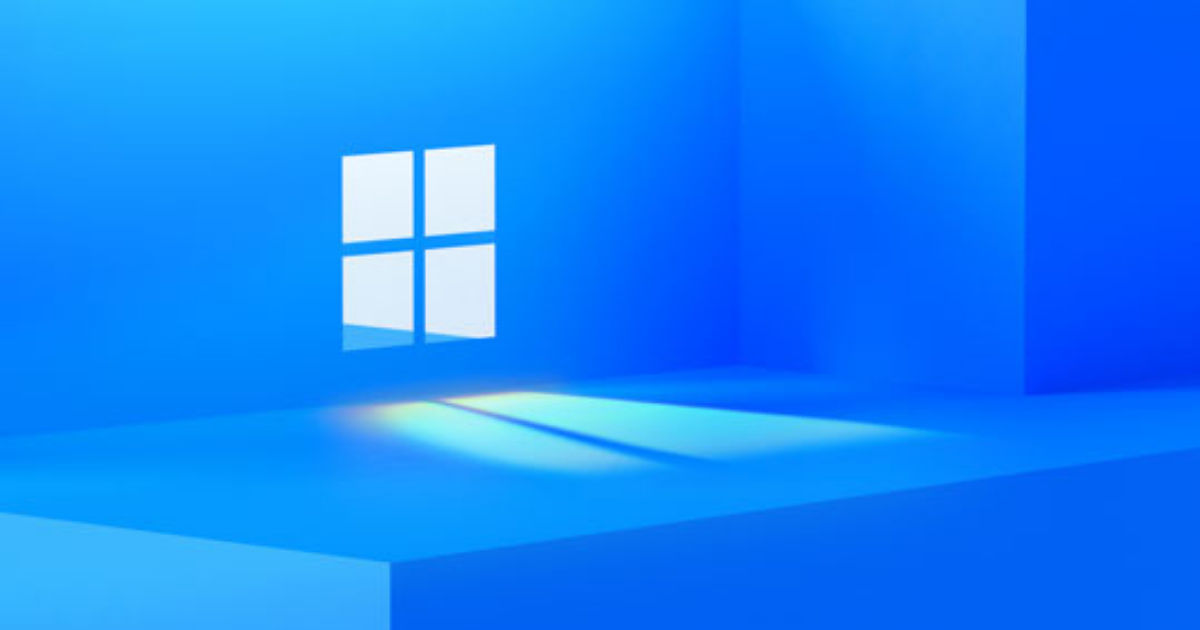 Microsoft's free Windows 11 upgrade is available on new PCs and laptops. But if you are a tech enthusiast or wary of the new upgrade, you might be planning to dual boot Windows 11 on your PC. Dual boot is where you can run two operating systems on your PC. If that's the case, installing Windows 11 from the update settings is not an option. Instead, you will need a Windows 11 bootable USB and enough space on the hard drive to hold two operating systems. Of course, your PC should meet the Windows 11 minimum requirements. In this article, we will tell you how to dual boot Windows 11 on your PC.
Also Read: How To Install Windows 11 on Your Laptop or PC [Full-Guide]
How to Dual Boot Windows 11 on Your PC
Step 1: Create a Bootable USB Drive
First, you need to download the Windows 11 ISO file and create a Windows 11 bootable USB. To do this, you will need the Windows 11 Media creation tool and an 8GB or higher USB stick.
1. Go to the Windows 11 download page.
2. Click on Download now under the "Create Windows 11 Installation Media" section.

3. Open the downloaded exe file and click on Accept.
4. Click on the Next button.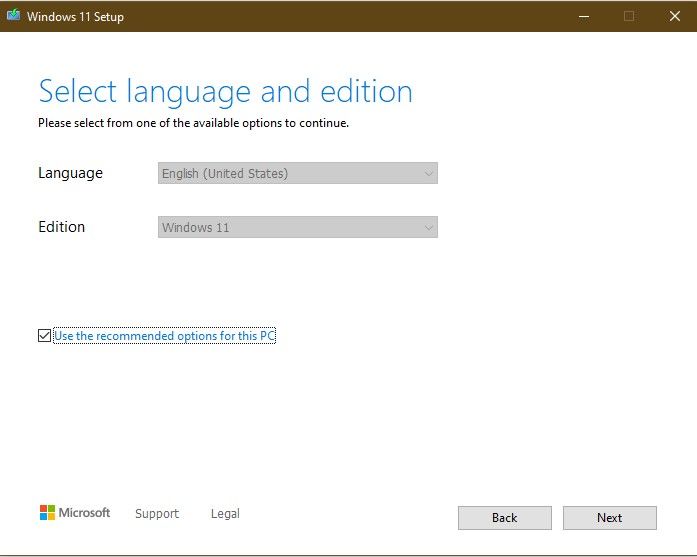 5. Select the USB Flash drive option and click on Next.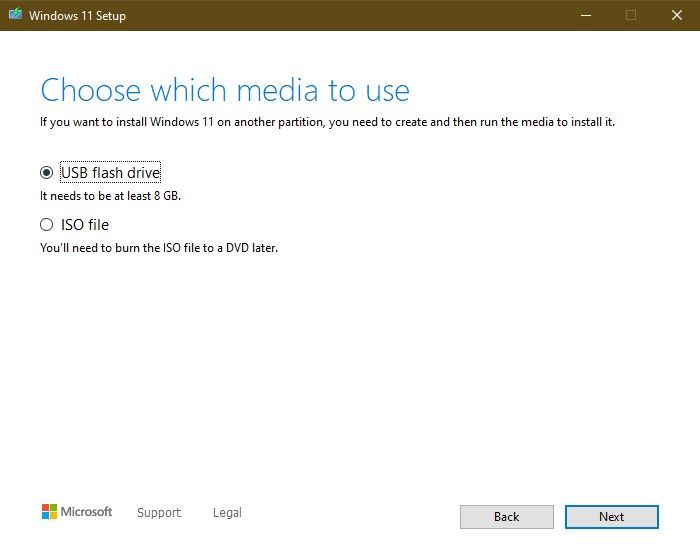 6. You will now see your USB flash drive on the list.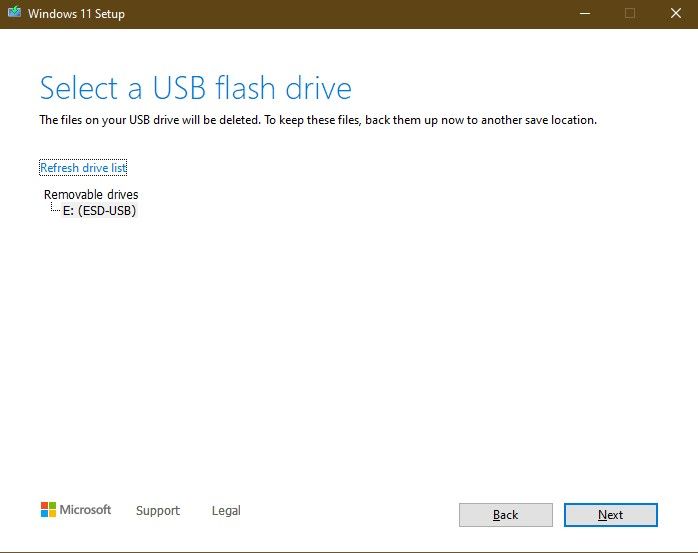 7. Click on Next.
8. Wait for it to add the Windows 11 setup to your USB flash drive.
You can also use Rufus to create a Windows 11 bootable USB. With the help of Rufus, you can also bypass the Windows 11 TPM 2.0 and Secure boot requirements. However, the problem with Rufus and other third-party media creation tools is that they create an NTFS bootable drive which is unsupported by Secure boot. Therefore, you will have to disable Secure boot in the BIOS settings in order to install Windows 11 from the USB drive.
Also Read: How to Know If Your Windows 10 Laptop is Eligible for Upgrade
Step 2: Create a Partition for Windows 11
Once you have created the Windows 11 bootable USB, the next step is to create a separate Windows 11 partition on your drive. It goes without saying that you can skip this step if you have a second drive on your computer. Before we start, make sure that you have at least 64GB of free space on your hard drive.
1. Right click on the Start button and select Disk Management.
2. Right click on the primary drive and select Shrink Volume.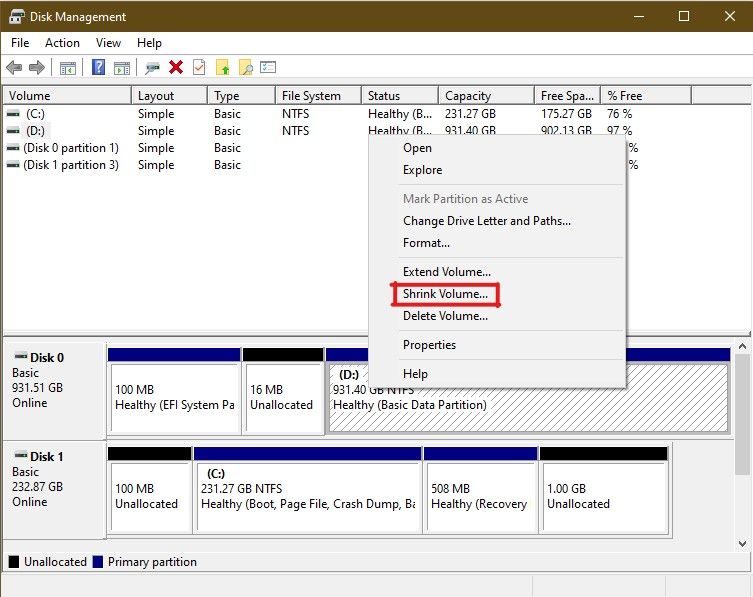 3. Enter the amount that you want for your Windows 11 drive. If you plan to shrink it by 64GB, then enter 64000.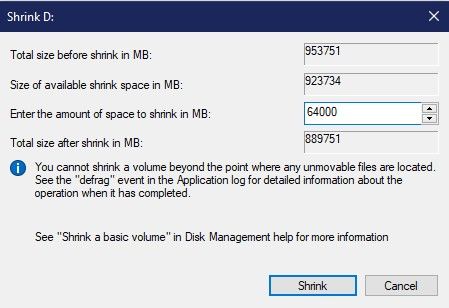 4. Click on Shrink.
Now, you will see the unallocated space in the disk management window. It will be of the same amount as you specified while shrinking your primary drive.
Step 3: Change the Boot Order
After you have created a Windows 11 bootable USB, you need to make sure that the system boots from the USB flash drive. To do that –
Go to Start and open Settings.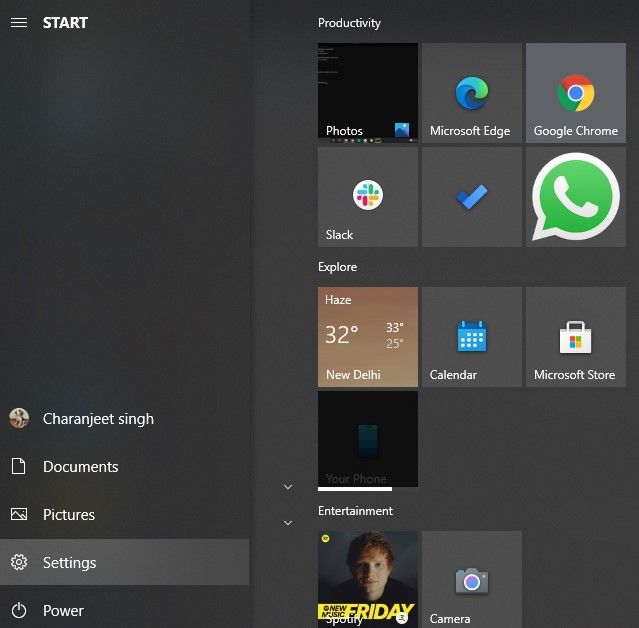 2. Click on Update and Security.
3. On the sidebar, click on Recovery.
4. Click on Restart Now under the Advanced Startup section.
5. Click on Troubleshoot and then click on Advanced options.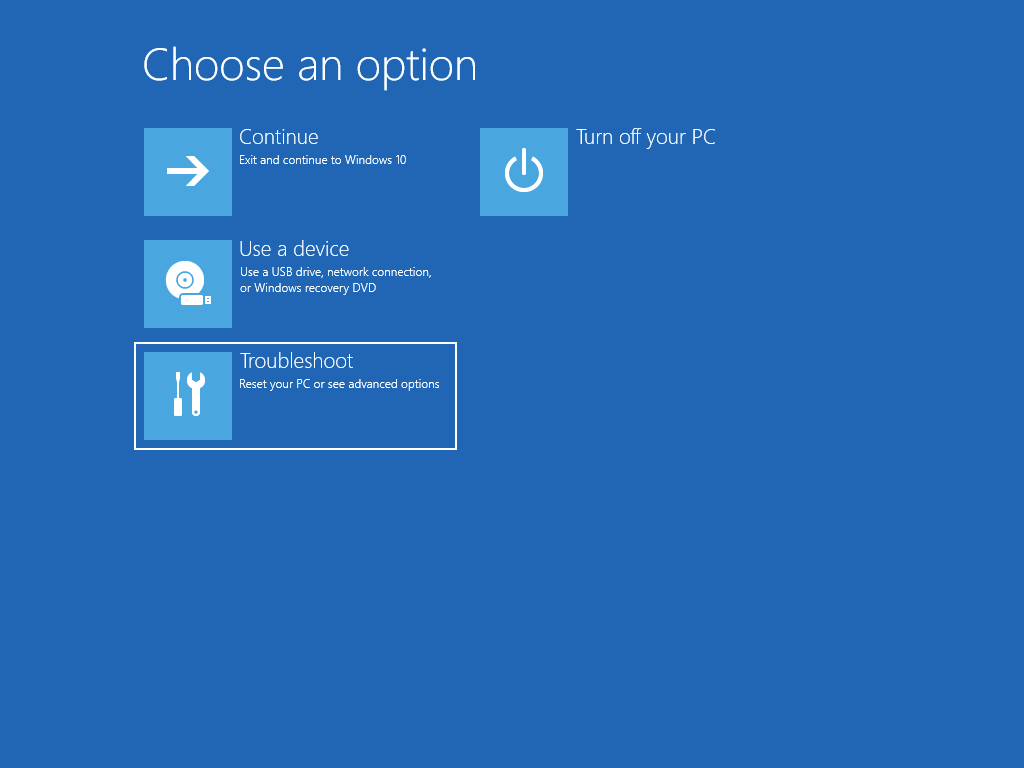 6. Click on the UEFI firmware settings and click on Restart.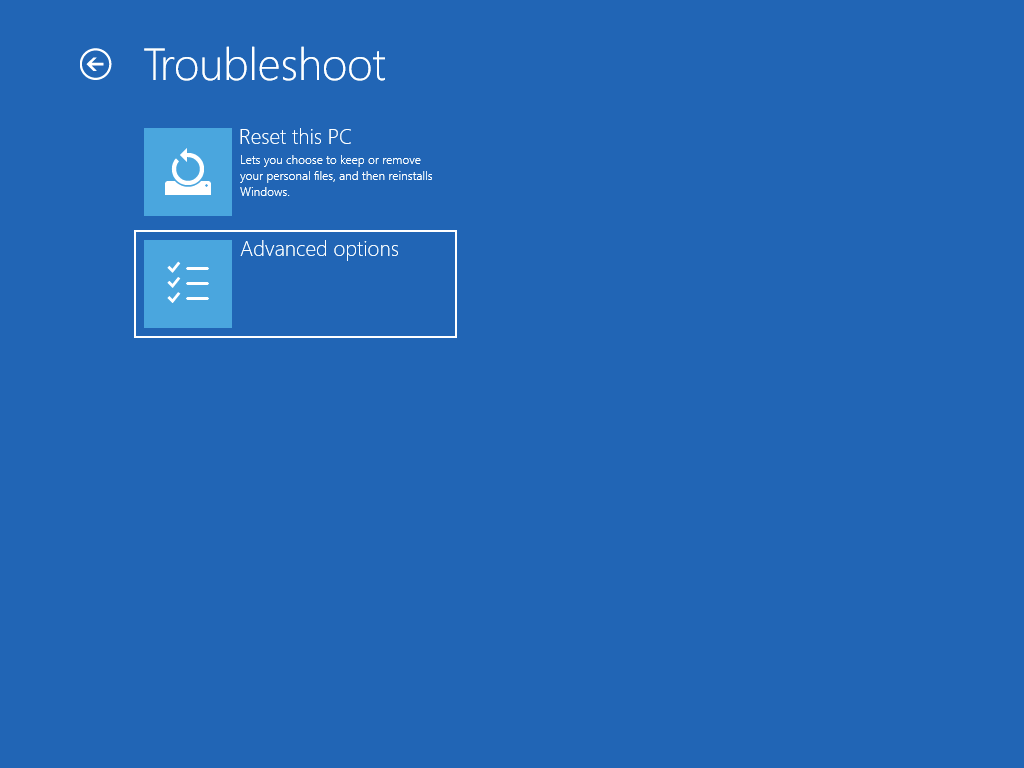 7. In the firmware settings, find the Boot options and change the boot order.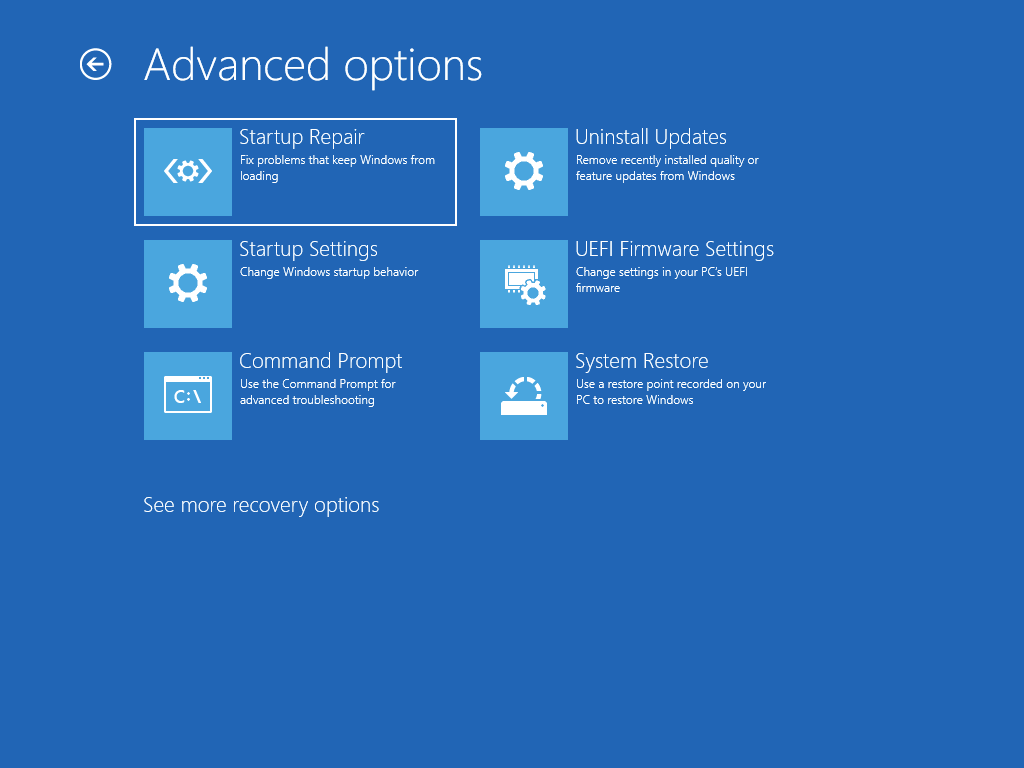 8. Save the changes.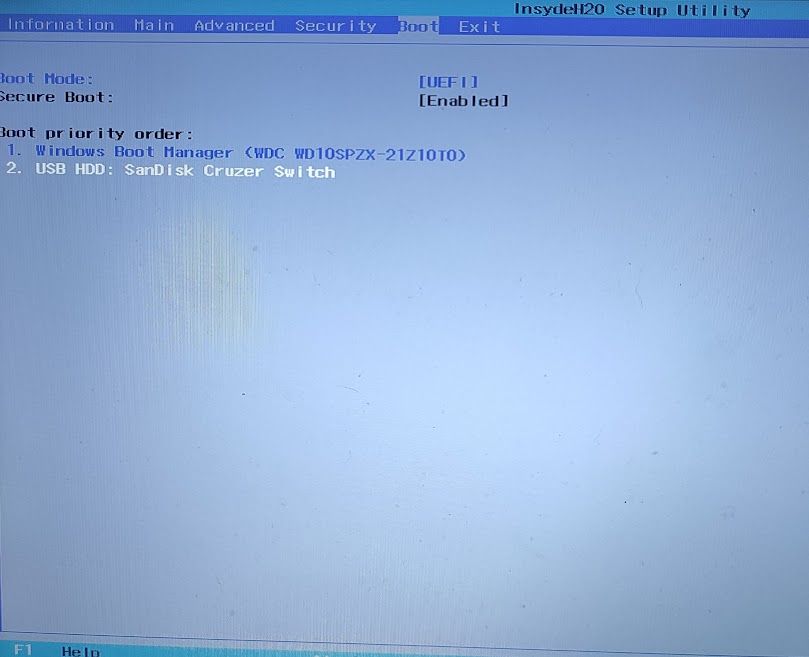 Alternatively, you can access the motherboard firmware settings by pressing the F12 key multiple times as soon as your PC starts. It might be a different key to open the firmware settings depending upon the device manufacturer. Once you have changed the boot order, a restart should open up the Windows 11 setup wizard.
Step 4: Install Windows 11 on the Separate Partition
It's now time to dual boot Windows 11 on your PC. If everything goes right up to this point, you will be greeted with Windows 11 setup after a restart. Follow the on-screen instructions such as confirming the language, accepting terms, selecting the version of Windows, etc.
At one point, the setup will ask you to select the partition on which you want to install Windows 11. Once you are there, select the unallocated space that you have created in the previous step. Click on Next to begin the Windows 11 installation process.
Once you have dual booted Windows 11 on your PC, you will most likely see a boot menu after a restart where you can choose between the two operating systems. If the boot menu doesn't appear, follow the steps that you used to change the boot order. In the advanced startup menu, you will find the option to switch to another operating system.