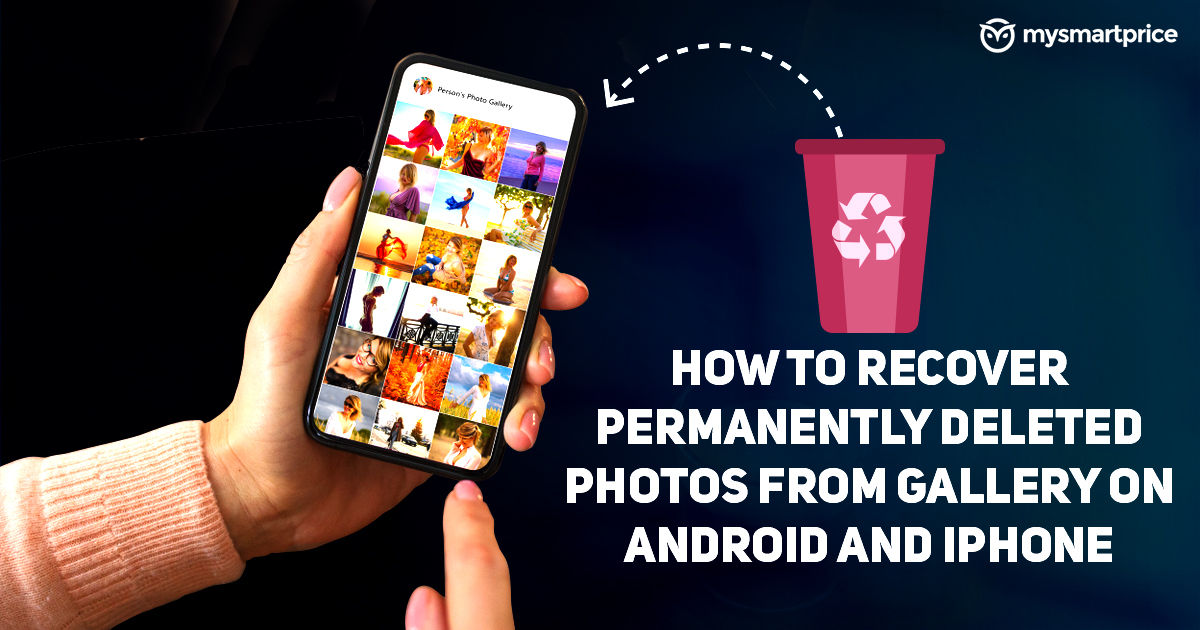 Losing important photos accidentally is far too common – maybe you were going for the Share button but instead, you accidentally tapped on the Delete button, or maybe you were getting rid of the clutter and you accidentally deleted some important photos in the process. In the worst-case scenario, your photos in the gallery were corrupted while you were transferring them to another device. Whatever the case may be, thankfully, your Android or iOS device offers a number of ways to recover permanently deleted photos. Here, we will look at multiple ways through which you can recover deleted photos from your gallery.
Also Read: Best Free Online Photo Editors to Change Background Colour to White, How to Use Them
How to Recover Deleted Photos in Gallery on Android Mobile
There are two main ways to recover deleted images from the gallery on an Android device. The first one involves looking for deleted photos in the trash section of the gallery app or the file manager app. If this doesn't work out, there is free and paid recovery software available on the Google Play Store as well as on Windows that you can use to recover files.
Also Read: Online Video Downloader: How to Download Videos From YouTube, Instagram, Facebook and Twitter
How to Recover Deleted Photos from Trash in Gallery
If you have accidentally deleted photos on your Android device, the first thing you need to do is to look for a "Trash", "Bin" or a "Recently Deleted" folder. Most gallery apps have a Recycle bin in place for this exact situation. However, the steps to access the folder could be different based on your device manufacturer. For instance, the system gallery app on OnePlus devices has a "Recently Deleted" folder under the Collections tab. To access it, you need to open the app, swipe right to get to the Collections tab and scroll down until you find the Recently Deleted option under Others. Here, you will have the option to recover or delete the photo forever.
Deleted photos or videos remain for 30 days on the OnePlus' recently deleted folder before deleting themselves. This applies to nearly all the gallery apps out there. For instance, the Trash folder in the Xiaomi's Gallery app also holds deleted photos for a maximum of 30 days. For Xiaomi devices, the folder is located in the Album section. Some file management apps such as Files Go from Google also have a Trash folder in place to recover deleted photos on Android. The trash folder is located in the Files Go menu on the left.
How to Recover Deleted Photos From Google Photos
Similar to system gallery apps, Google Photos also features a trash folder where images and videos get stored after they have been deleted. Since Google Photos is one of the most popular gallery apps, it makes sense that one would want to know how to restore photos in the Google Photos app. To recover lost photos in the Google Photos app, follow these steps:
1. Open the Google Photos app.
2. Tap on Library in the bottom right.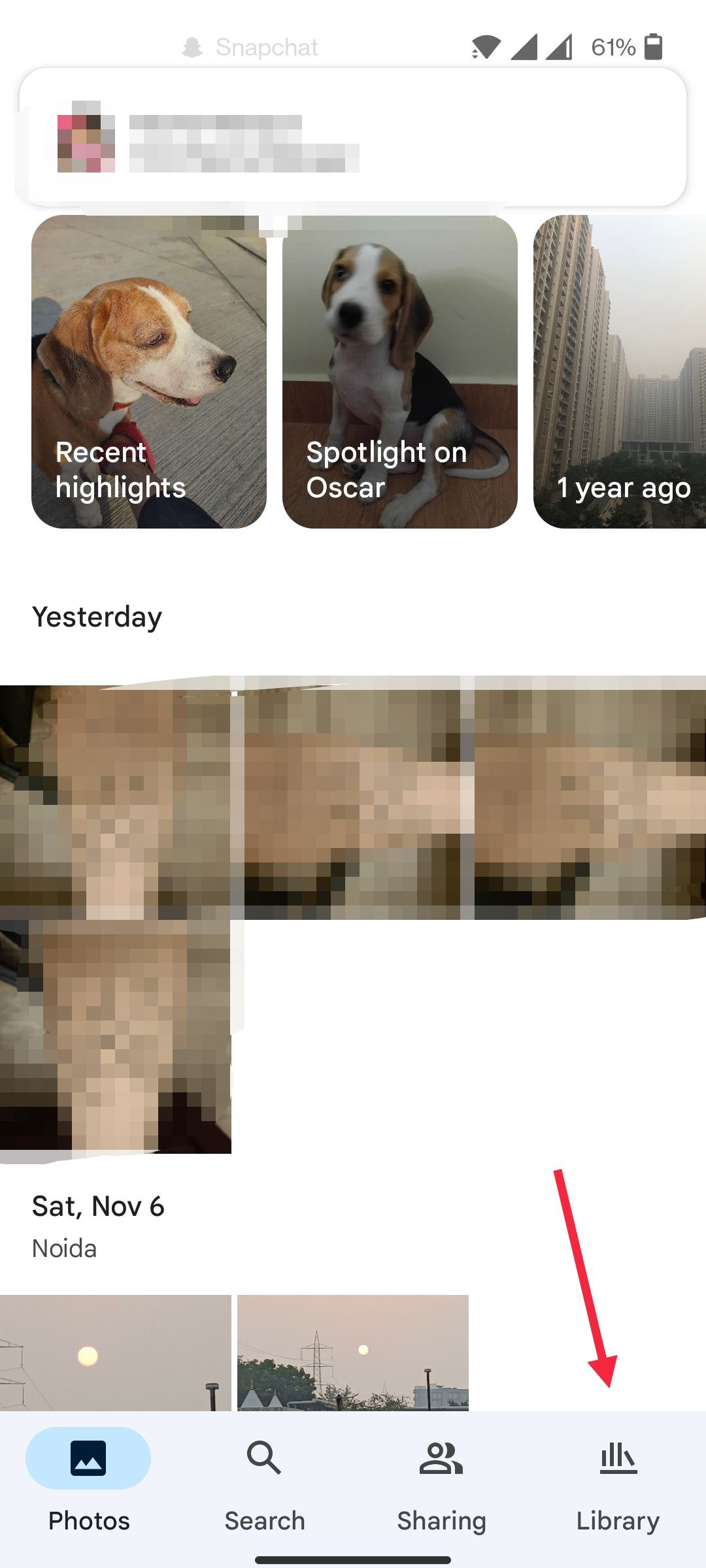 3. Select the Trash option.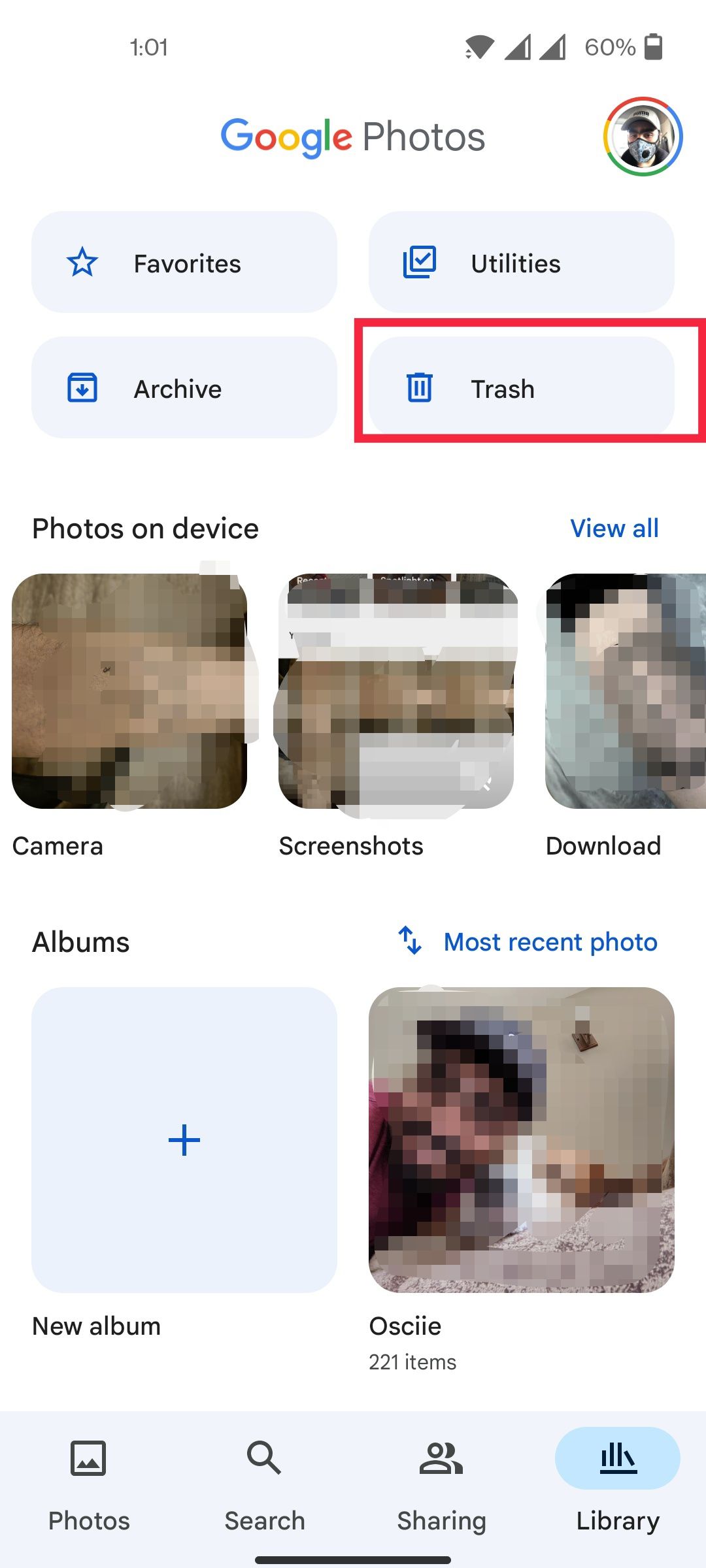 4. Select the photos that you wish to restore.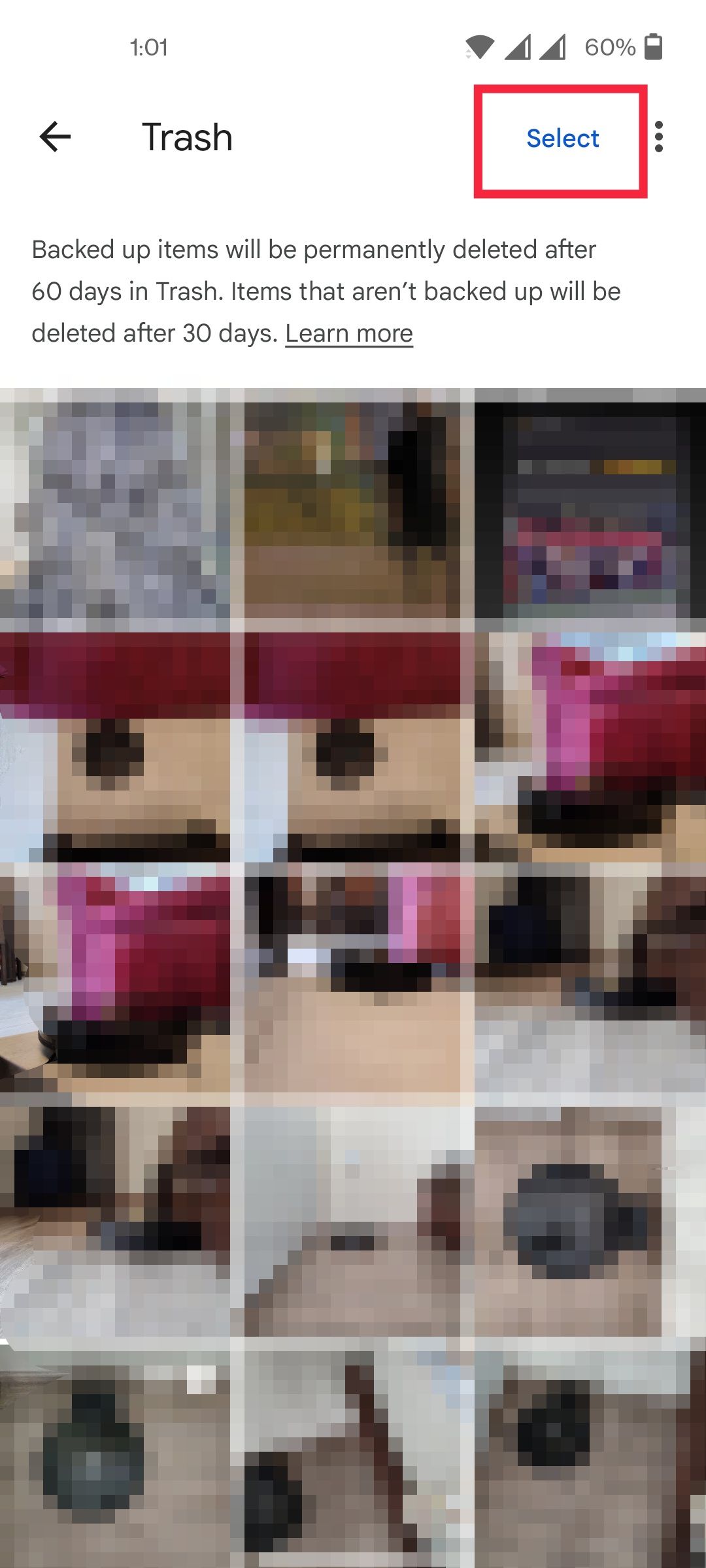 5. Tap on Restore.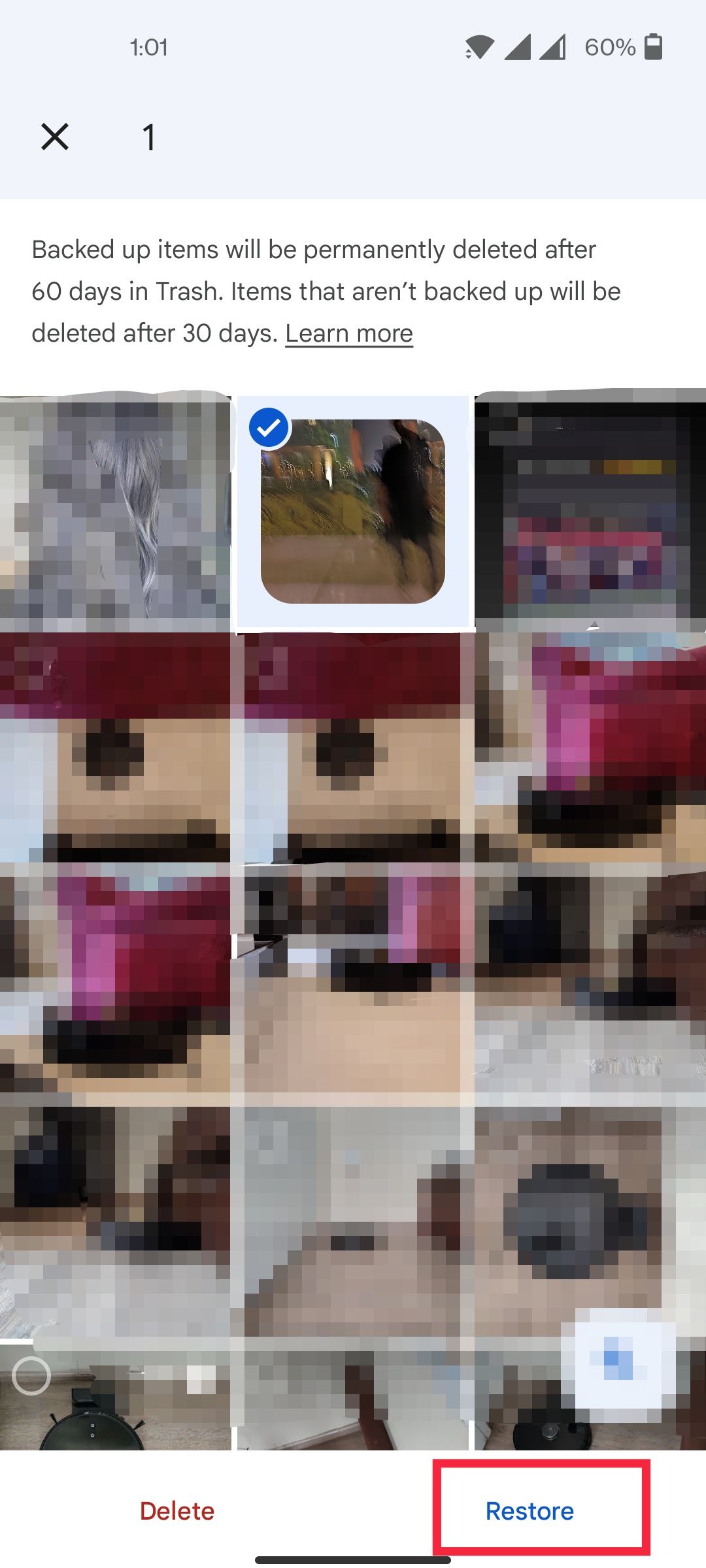 Also Read: Instagram Web: How to Post Photos and Videos from Instagram Web Version on Desktop
Recover lost photos from Dropbox
You can recover deleted files or folders; here's how:
Sign in to Dropbox.

Check the 'Deleted Files' option from the sidebar.
Click on the name of the deleted file or folder you want to recover. You can also select multiple files or folders too.
Click on the Restore button; restoring larger files can take some time.
Recover from Microsoft OneDrive
Here's how to recover deleted files from Microsoft OneDrive:
Visit the OneDrive website:

https://onedrive.live.com/

.

Log in to your account.

Select Recycle Bin option from the side panel.
Choose the photo or file you want to recover.

Click on the Restore button on the menu bar. It will restore the deleted files to their original location.
How to Recover Deleted Photos From Cloud Storage to Gallery
If you have accidentally removed photos from your device, they might be available on the cloud storage. Most cloud storage services have an auto-backup feature where all photos and other files are automatically backed up. If you are using Xiaomi cloud storage, for instance, you will find all the accidentally deleted photos in the cloud storage from where you can recover the files. If you use the Google Photos Backup, photos deleted from any third-party gallery app will remain in your Google cloud storage.
How to Recover Deleted Photos Using Recovery Apps and Restore to Gallery
Another way you can recover deleted photos is by using a recovery app. Now, there are a ton of recovery apps out there. EaseUS data recovery and Dr. Fone are among the most popular. After you have lost the photos, simply connect your device to the PC via a USB cable. Open the recovery tool and follow the on-screen instructions.
Despite what the recovery software might claim, there is no guarantee that the tool will be able to recover your lost photos. Deleted files remain in your device storage for a short period of time before they are overwritten with new data. If you store files on a microSD card, you have a high chance of recovering the photos since you can stop the overwriting process by taking out the memory card.
How to Recover Deleted Photos on iPhone
Similar to Android, iPhones also offer a Recently Deleted folder in their in-house Photos app. Photos that you may have accidentally deleted will end up there and remain there for a period of 30 days. Following that, the photos and videos are automatically deleted.
Also Read: How to Set or Change Ringtone in Apple iPhone Using iTunes
How to Recover Deleted Photos From Trash
To recover the photos on your iPhone and iPad, here is what you need to do –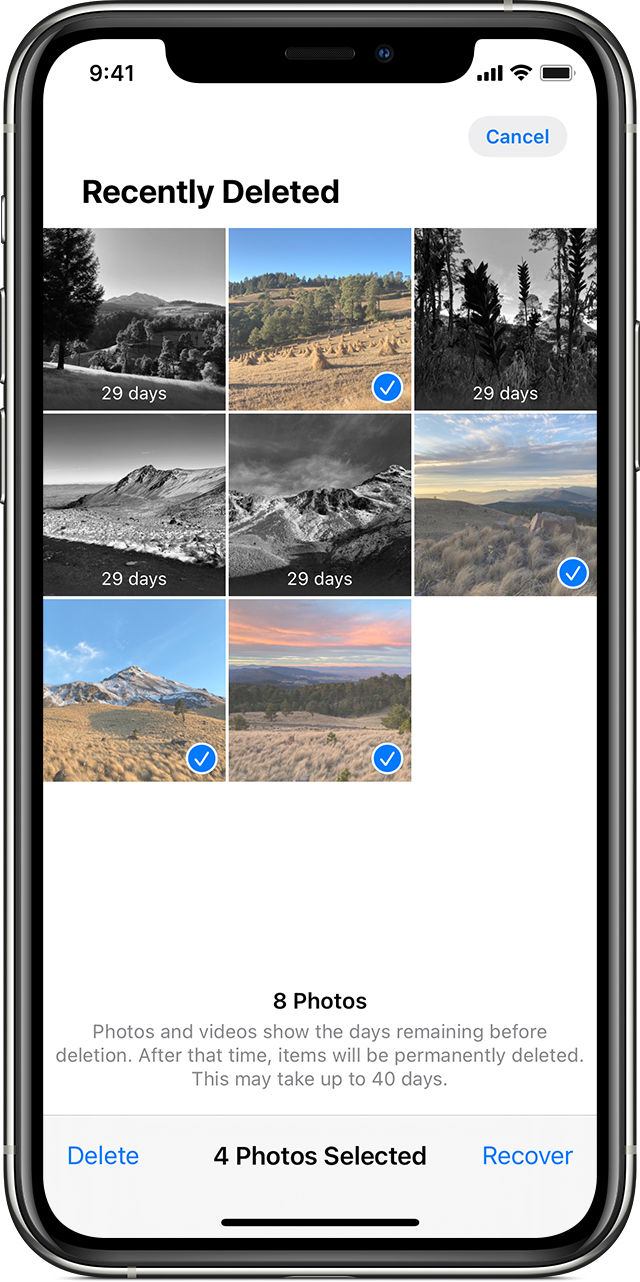 Go to the Apple Photos app.

Go to the Album section.

Scroll down and tap on Recently Deleted.

Tap on Select in the top-right corner.

Select the photos and that you wish to recover and tap on Restore.
How to Recover Deleted Photos From iCloud
Apple users can recover deleted photos from the iCloud backup as well. This method is useful in cases where you cannot find the deleted photo in the Recently Deleted folder. However, it is not without its caveats. First, this approach will only work if you back up photos to the cloud. Secondly, the backup will replace all the data on your device with the data stored in the backup. If you have a fairly recent backup, then it won't be an issue since you probably don't have much new data to begin with.
If you do have tons of new data stored on your device after the last backup, what you can do is create a new backup. Once you manage to recover all the important photos and videos, send them to external storage and restore your device to the latest version of your iPhone backup. This way, you will not lose any of your latest data and will still manage to recover the deleted photos.
Now, to recover lost photos from a previous iCloud backup, here is what you need to do –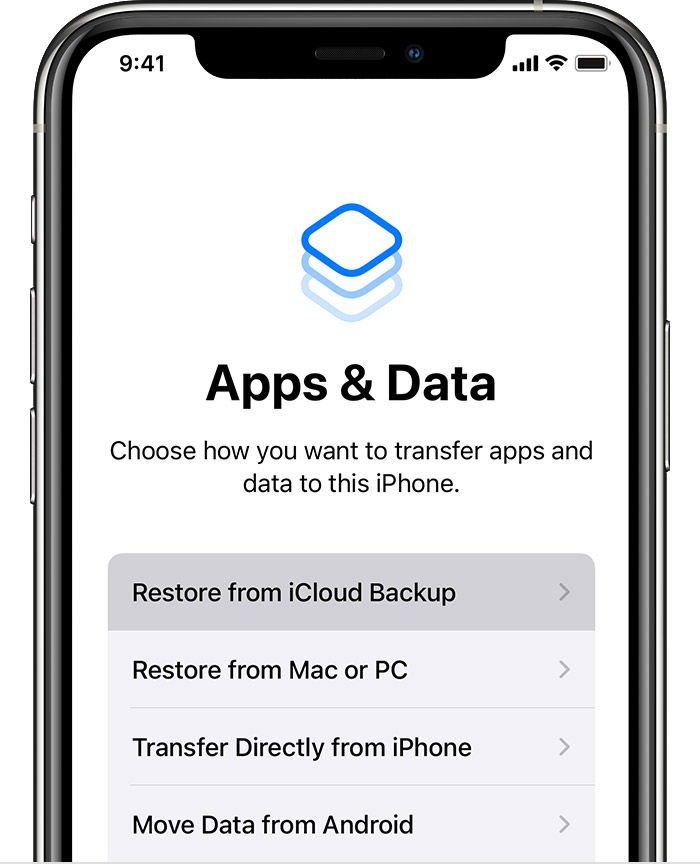 First, you will need to factory reset the device. Go to your iPhone settings. Tap on General > Reset > Erase All Content and Settings.

Follow the iPhone's initial setup process.

Select Restore from iCloud Backup from the Apps and Data screen.

Enter your iCloud login credentials and choose from the list of backups.

See if the lost photos have been recovered.
How to recover deleted photos on Android without root
If you have an Android phone and don't have root access, you can still recover your deleted files. Here's how to do it.
Backup and Restore
If you have turned on the Android Backup, you can recover the deleted photos using the built-in Backup and Restore feature.
Some Android phones might not have this option at all, so this feature depends on the make and model of your Android phone.
Here's how to recover your photos from Android:
Go to Settings on your phone.

Tap on Account.

Sign in to your Google account if prompted.

Look for the Backup and Restore options.

Click on the Restore button to restore your data.
Restore from SD Card Directly
If you stored your images and videos on your external SD card on your phone, you can remove it from your device and recover the deleted images using Desktop Tools such as:
Disk Drill

MiniTool

Recuva

SanDisk RescuePRO

Reno Recover
How to Recover Deleted WhatsApp Photos
Sometimes you accidentally delete a photo from your WhatsApp chat, which is essential. In this scenario, recovering the deleted photos can be a pain. However, what if we tell you there are specific ways to recover deleted WhatsApp photos? In this section, we will tell you about different ways to recover deleted WhatsApp images. So, let's begin:
Recover Deleted WhatsApp Photos from Gallery
One of the easiest ways to recover a WhatsApp image is from the gallery application of your smartphone. WhatsApp automatically downloads the images from your chats to your device's storage. So, if you accidentally deleted photos from the chat, you can look in your Gallery to return the images.
Recover Deleted WhatsApp Photos from WhatsApp Backup
Moving on, another way to recover deleted WhatsApp images is by using WhatsApp backup. The application creates a backup on a frequent basis. So, if you have deleted the photo after the backup, you can get it back. In order to do that, you need first to delete the application and re-install it with the backup. With this, you will be able to get the deleted images.
Recover Deleted WhatsApp Photos from Phone Storage in Android
WhatsApp saves each an every image you send or receive in your phone's storage. However, this feature only works for Android. WhatsApp basically creates a specific folder known as Media, where it stores all the images, gifs, videos, documents, and more. So, if you have deleted the photos from WhatsApp, the chances are high that you will get these images in this section. In order to access it, you need to go to Internal Memory > WhatsApp > Media > WhatsApp Images and search for the images that you have deleted.
Recover Deleted WhatsApp Photos from Others
In some cases, you would have sent or received the images from someone else. So, if you have accidentally deleted the photos from your WhatsApp account, you can always ask the person to check their WhatsApp chat for the picture. If they have it, they can easily forward it to you, and you can then save it on your phone.