Highlights
UPI has been hailed as the one of the best payment modes available in the world.
In December 2022, India did 782 crore transactions worth Rs 12.8 Lakh Crore.
All UPI transactions happen in real time.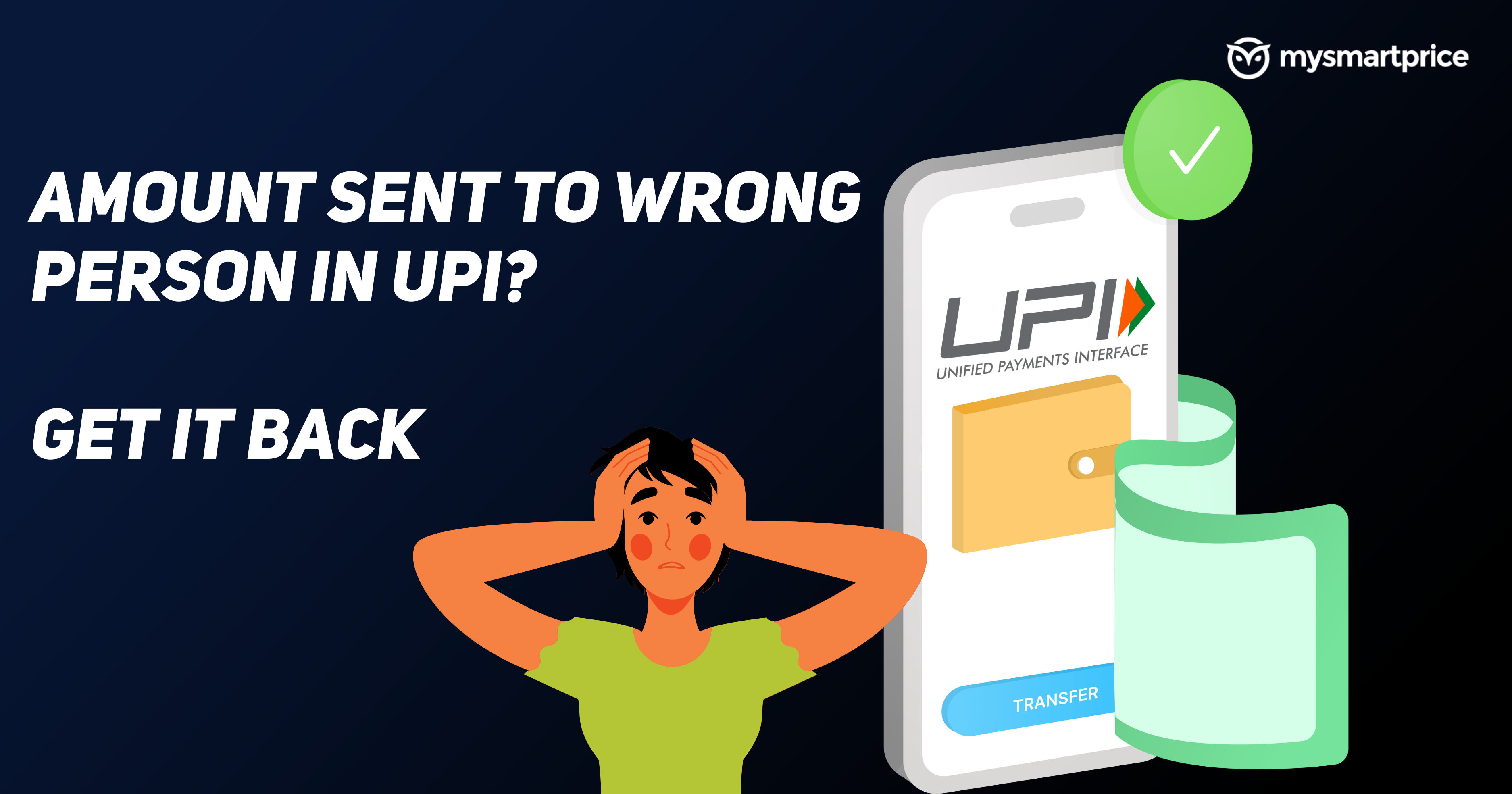 Unified Payment Interface (UPI) is no doubt one of the best and easiest payment transfer modes across the world. All you have to do is enter the receiver's UPI ID or scan the QR code, enter the UPI PIN and the balance would be transferred from your bank account. However, there are some instances where we send the amount to the wrong bank account and we don't know how to get it back. If you have lost your money due to this and want to get it back, you are at the right place. We will show you how to get the money back when you have transferred it to the wrong UPI bank account.
How to reverse/retrieve money transferred to a wrong UPI ID from PhonePe, Google Pay and More
Contact UPI app support
As per the guidelines issued by the Reserve Bank of India (RBI), anyone who transfers money to the wrong bank account should first connect with the app support they were using such as Google Pay, Phonepe, Paytm, etc. As the transaction was done in the app first, the customer support could be helpful and may help in getting a refund. 
Reach out to the BHIM Toll-Free number
Another thing you can do to get your money back is to contact BHIM customer service. You can connect with them by calling on 18001201740. This is a toll-free number so no amount would be charged to you for contacting. You can raise the issue with all the details to the customer representative so that they can help you in getting your refund. 
Contact your bank with details
It is important to inform your bank about the transaction as soon as you make a wrong payment. Inform them of all the details including bank account transaction ID, account number, receiver's UPI ID, phone number, etc to the bank representative. If possible, try to schedule a call with the bank manager to get your issue resolved as soon as possible. If the UPI ID doesn't exist, then the bank representative will get your refund.
Also Read: UPI Lite: What is It, How to Setup and Use UPI Lite, Features, and More
File Complaint in NPCI Portal
UPI is developed by the National Payment Corporation of India (NPCI) and it manages all transaction-related queries. If you have sent money to the wrong bank account, this is the first thing you should do to get it back.
Go to the NPCI website. 

On the top menu bar, click on the 'What we do' section.

A drop-down menu will appear, select UPI, then Dispute Redressal Mechanism.

Scroll down and you will see a Complaint section.

Now, select Nature of Transaction.

In the Issue Type section, select "Incorrectly transferred to another account".

Rest, fill all the details with correct information.

Submit it.
Your complaint has been filed and an Ombudsman will be assigned to take care of it. You can also connect to your bank account to take updates about it regularly.
Approach Banking Ombudsman/Ombudsman for Digital Complaints
RBI guidelines mention that if a bank or your UPI app fails to respond in 30 days, rejects your application, or you are not satisfied with their response, then you can approach the Banking Ombudsman for digital transactions. You can read about Ombudsman from the below FAQs. To file a complaint, a user needs to detail the issue on a plain paper and send it to the concerned office via post or in person. For digital transactions, you can also send a complaint to the Ombudsman. 
Also Read: VPA full form: What is VPA in UPI, How to Create VPA, How to Send Money using VPA, Benefits, Uses and More
FAQs
1) Can I reverse the money I sent to someone?
No, you cannot reverse the sent money back to your account. 
2) Who is the Ombudsman for digital transactions?
Ombudsman is a senior official appointed by RBI to address the problems faced by users while doing a digital transaction. 
3) When Can One File A Complaint With RBI Ombudsman?
If your bank doesn't respond within a month or rejects your request, you can submit a complaint with the Ombudsman within whose jurisdiction the branch or office of the System Participant complained against, is located.