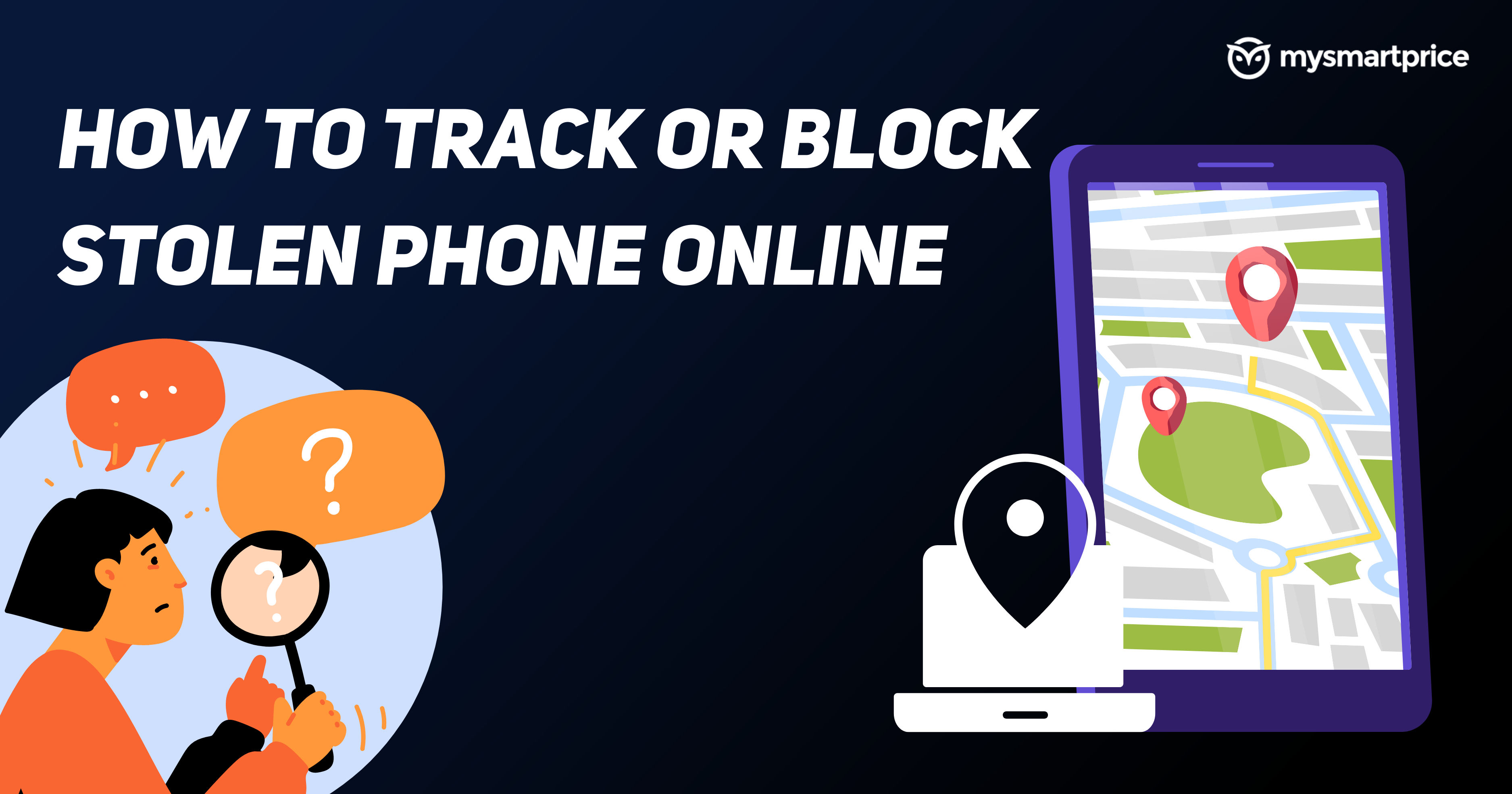 The Indian government has launched a first-of-its-kind portal that can help users track and block phones that are stolen or lost. The portal is called Sanchar Saathi which has been built with the goal of securing mobile phones and keeping them safe in varied circumstances. The central portal has been pilot tested in select cities and since May 17 the service has been available for the public.
The Sanchar Saathi portal relies on the Central Equipment Identity Register (CEIR) system that will help with tracking the phone and even give you the control to block it in the event of any mishap. As per the details given on the CEIR website, 4,87,846 mobile phones have been blocked and 2,45,229 mobile phones have been tracked and found so far.
So, how does the Sanchar Saathi portal work, and how can you use the portal to track and block mobile phones. Here are all the details that will get you started
Also Read: IMEI Number Check: How to Find IMEI Number of Android Mobile and Apple iPhone?
How To Use Sanchar Saathi Portal To Block And Track Your Mobile Phone
Head over to the Sanchar Saathi website over here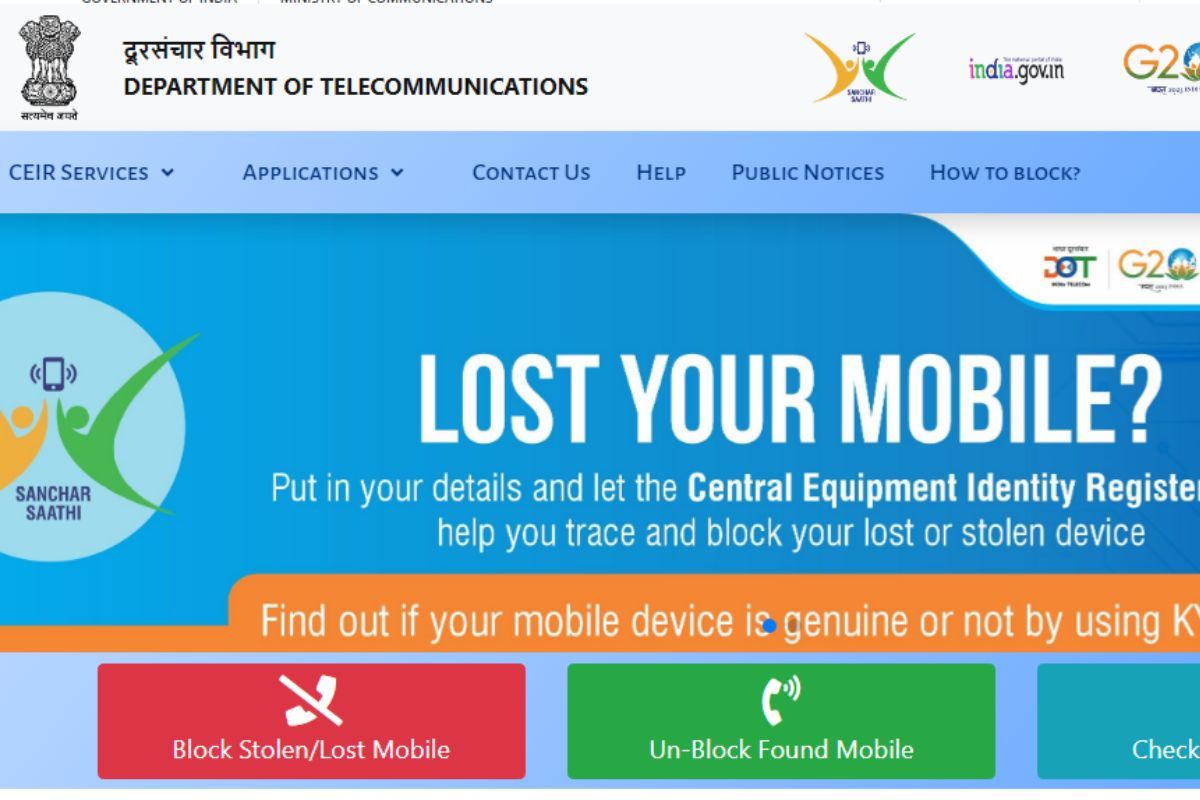 Click on stolen/lost mobile option
Fill out the following form with personal details like name, mobile number, IMEI number, details of the phone lost/stolen
Also Read: Lost Your Mobile? How to Track Your Mobile Phone Using 'Find My Device' Tool, Block IMEI Number on CEIR Portal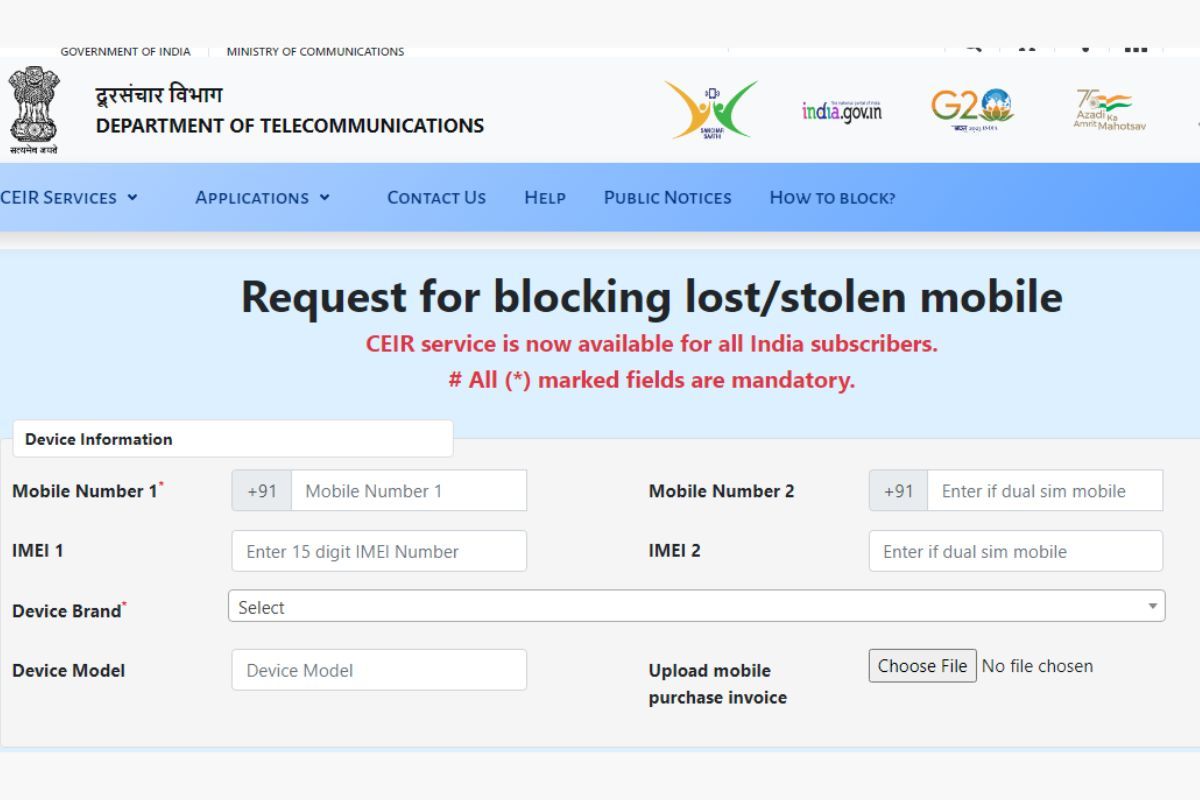 Give details about the phone, the place it was lost, the date it was lost and select the police station
Share the name of the phone owner, their address and mobile number for OTP verification
Check the Declaration box and click on submit
Also Read: How Old Is My Phone: How to Find out the Age of Any Smartphone
How to Check the IMEI Number of Your Lost/Stolen Phone
Some of you might have noticed the form requiring you to fill in the IMEI number of the mobile phone that was lost/stolen. If you are not sure about the details, you can check the mobile retail box for the IMEI number which is given on the sticker.
You also have the option to check the invoice/bill for the IMEI number. The third option is using the SMS service to get the IMEI number on the phone itself. Just dial the special number *#06# and the IMEI number of your phone will be displayed on the screen.
In addition to this, the CEIR website also gives you information about the status of the phone, i.e. if it is already in use, duplicated or even blacklisted. The process to get these details is called Know Your Mobile (KYM) and the portal informs about three ways you can get these details:
Using SMS – Text KYM <15-digit IMEI number> to 14422
Using app – Download the KYM app on Android or iOS phone
Using web – Go to the device verification page of the CEIR website and get the details