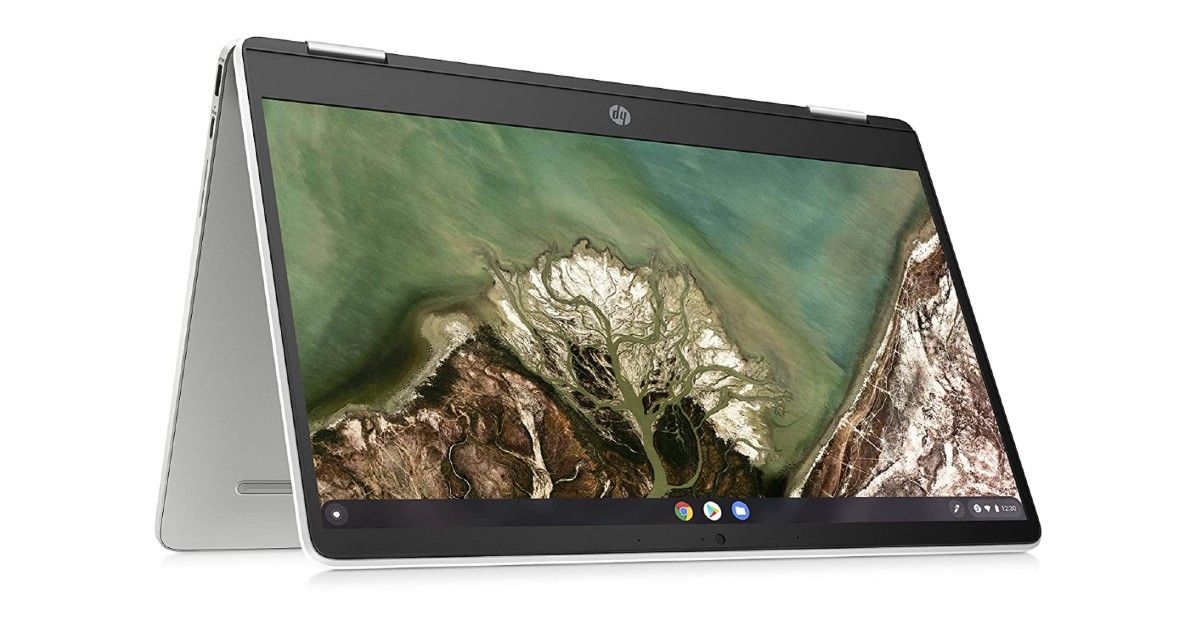 PC maker HP has launched its first AMD-powered Chromebook in India. The device, called the HP Chromebook x360 14a, is priced at Rs. 32,999 and sells on Amazon India. It of course runs on Google's ChromeOS platform, from Google, and is specifically designed for students and other educational use cases. The company claims that the laptop will provide 12 hours of battery life on each charge, and it weighs 1.49 kg, which puts it close to the slim and light form factor. It is being sold in India in the mineral silver, ceramic white and Forest Teal colour options.
HP Chromebook x360 14a specs and features
From a specs point of view, the HP Chromebook x360 14a pretty much fits the bill for what we expect out of affordable Chromebooks in India. The device runs on the AMD 3015Ce processor with a max clock speed of 2.3GHz and 4MB L3 cache. It is a dual-core processor with four threads, and AMD's Radeon Graphics are integrated on the chip.
As the name suggests, the laptop has a 14 inch display, but with only HD resolution. The x360 series is also part of HP's convertible line, meaning you can rotate the screen a full 360 degrees and use the device in a tablet-like form factor. The HP Chromebook x360 14a has 64GB eMMC SSD storage built in, which can be expanded to 256GB. You also get 100GB of Google Cloud storage free with this device for one year.
It also has 4GB of RAM, which might be problematic for those who are looking for a fast and zippy laptop. Between Chrome, and perhaps a few word processing and spreadsheet apps, this much RAM may not be enough.
Furthermore, the fact that this laptop runs on ChromeOS means that it has support for the Google Assistant. Google apps like Meet, Docs, Sheets and more will also run natively on the platform. According to HP, the device will be capable of charging to 50 percent with a 45 minute charge.
This is not HP's first Chromebook in India though. The company also has cheaper offerings in the Chromebook 11a, which runs on an Intel processor and is priced at Rs. 24,999 in India. The HP Chromebook 14a, on the other hand, is priced at Rs, 28,999.