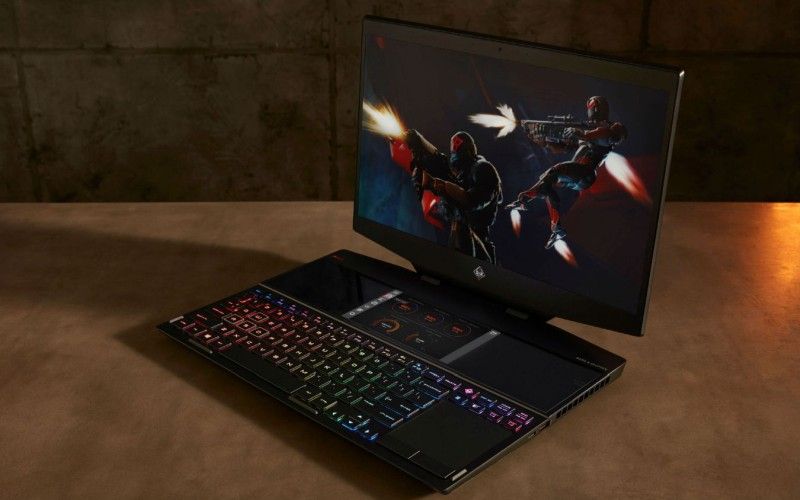 HP has unleashed the Omen X 2S gaming beast. In addition to the insanely powerful hardware, this flagship gaming notebook from the American brand features a secondary touchscreen display. It is quite similar the ScreenPad found on the Asus ZenBook Pro 15. HP is convinced that a 6-inch Full HD screen will come in handy for gamers to ping their friends, play music on Spotify, or watch YouTube videos. The secondary screen does sound promising as it saves you from the hassle of switching the tasks on the primary screen.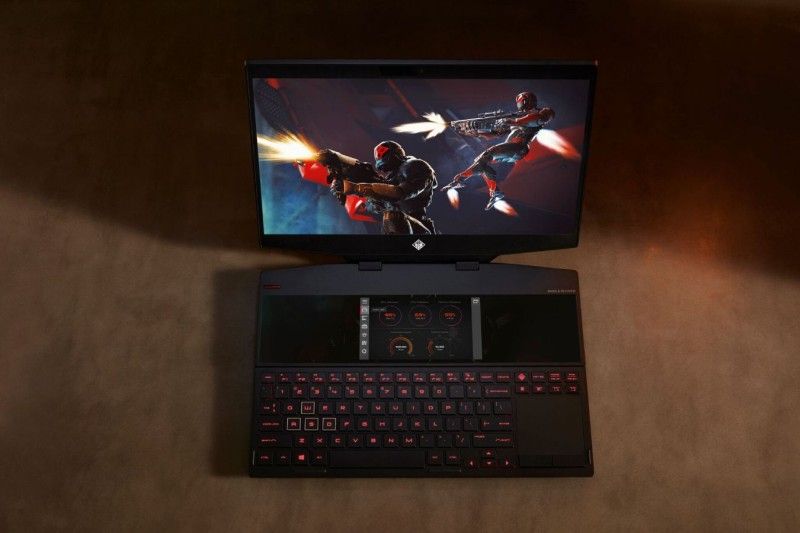 HP Omen X 2S Specs
The X 2S has a full metal chassis and is only 2 cm thick. The top model is powered by Intel's 9th Gen Core i9 high performance mobile processor. It comprises of eight cores and 16 threads. To ensure you never run out of memory, the Omen X 2S accommodates up to 32 GB of RAM. To install all your favorite games and lousy Windows upgrades, you get up to 2TB of SSD storage. The X 2S gets its gaming DNA from Nvidia's GeForce RTX 2080 GPU. The primary screen is a 15-inch Full HD IPS panel with 144Hz refresh rate. If that doesn't impress you, you can shell out more money for a 4K screen with 240 Hz refresh rate.
PC gaming hardware is an expensive affair and the HP Omen X 2S is no exception. The base variant of the laptop with cost $2,100, which is roughly Rs 148,000.
Pavilion Gaming Laptops
If you are a gamer who spends hours on spreadsheets in a corporate job, Pavilion Gaming line-up is the perfect fit for you. These machines aren't as flashy as the Omen series and are also light on the pocket. This means you can take it to a meeting room in the afternoon and waste a few opponents in Apex Legends in the evening.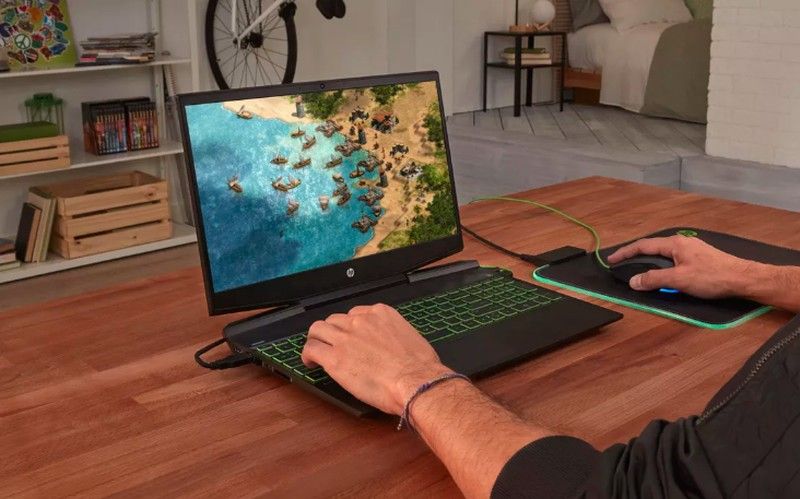 HP has updated the Pavilion Gaming 15 line-up with 9th generation Intel Core i5 and i7 processors. Moving on the GPU, you get Nividia's GeForce GTX 1660 Ti. Its 15.6-inch screen has Full HD resolution, which is good enough for gaming. The base model of the HP Pavilion Gaming 15 will cost $800. The company has also added a 17-inch variant that costs $850 for the base variant.
Photon Gaming Mouse
It is not every day we write about a gaming mouse. HP's Photon wireless gaming mouse is a special case. In online gaming where a fraction of second means a difference between life and death, the Photon gives you an edge with its optical-mechanical switches. HP claims that this tech offers a click response time of 0.2 ms, which is three times quicker than a conventional mouse.
The Photon Gaming Mouse comes with magnetic add-on that work as finger rests and also enhance the grip. The mouse uses pivot hinges for consistency in click performance. It has a whopping 11 programmable buttons for all those hotkeys. Of course, like every other gaming mouse, the Photon lets you crank up the DPI value up to 16,000 on the fly. The mouse will launch in July with a $100 price tag.