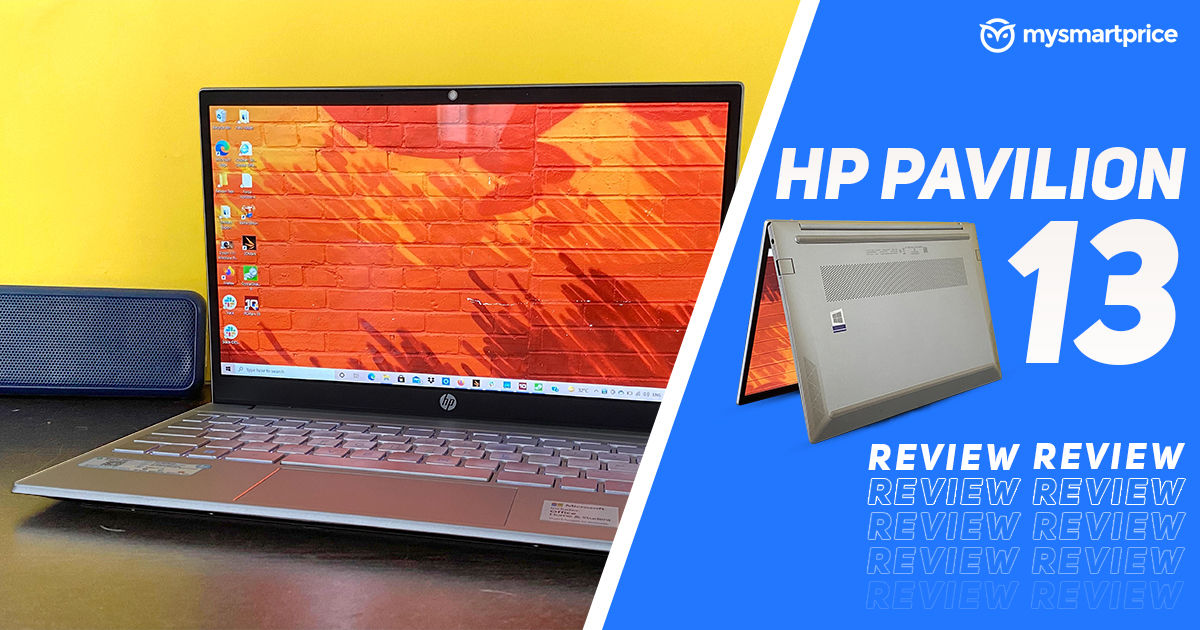 Not everyone needs a beefed-up gaming laptop for their daily use. For most, a mainstream thin and light machine does the job perfectly well, and the HP Pavilion series has always been a popular option for such users. The lineup has been geared towards maximising value for money, and the latest refresh in the series includes the HP Pavilion 13, a premium 13-inch laptop that's quite lightweight and packs all the necessary features to get the job done.
The Pavilion 13 offers a good balance of hardware and style, but can it go all the way in becoming a reliable performer? Here's our review —
HP Pavilion 13 Specs and Features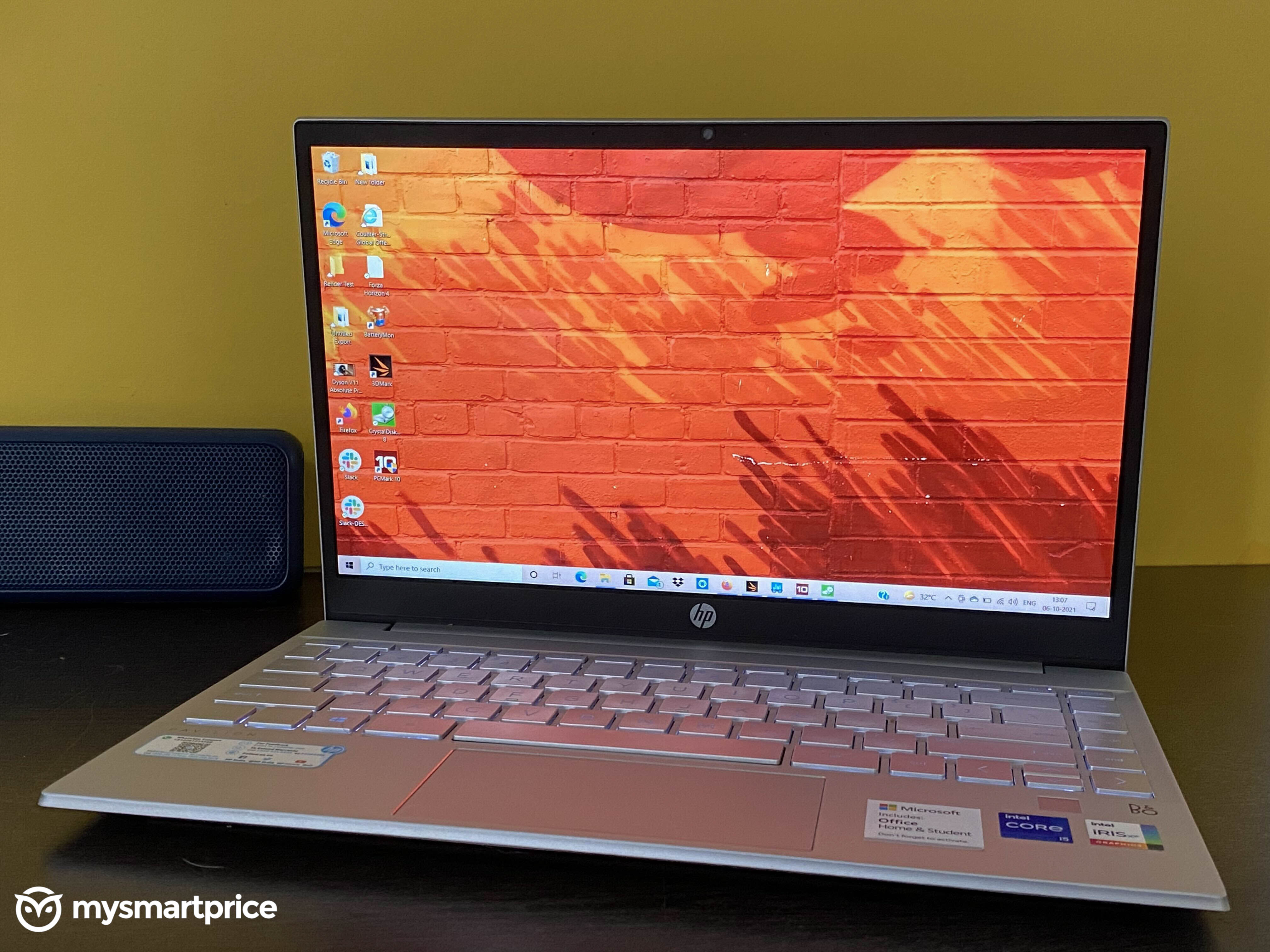 The Pavilion 13 is offered in both Core i5 and Core i7 processors, and both feature 16GB DDR4 RAM that's soldered to the board. The rest of the specs are identical across the two variants — a 13-inch Full HD LCD display, full-sized keyboard, dual speakers tuned by B&O and a fingerprint sensor. The HP Pavilion 13 offers well-rounded hardware that fulfills the basic duties of a laptop, but stops just short of the transformative features we've come to see in the higher end of the spectrum.
HP Pavilion 13 Design and Build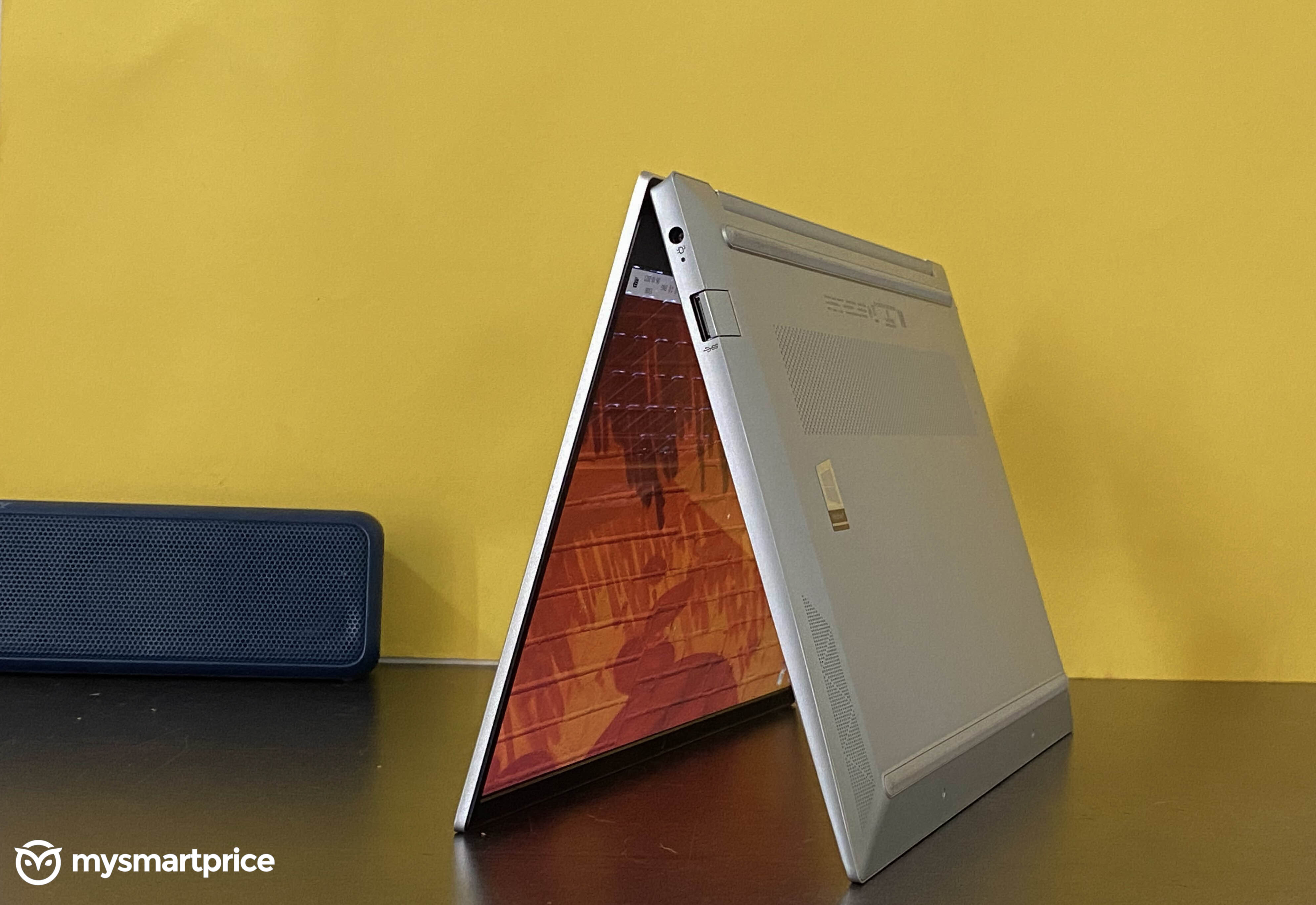 In 2021, all mainstream laptops are now thin and light. Where earlier these were made to look thick and cheap, the Pavilion 13 comes wrapped in a slick metal finish and looks far more premium than what it's price would suggest. It borrows a lot of design cues from its Envy and Spectre lineup and the result is a lean machine that feels both elegant and utilitarian. It's not lightweight, however. At 1.9kgs, you're gonna feel the weight in your hands while carrying it. It has sharp corners, a slanting wedge along the edge and a thick and sturdy lid. But, unlike the more expensive HP laptops, this isn't made out of metal. It's still predominantly plastic, but no one can really guess that from afar with the silvery metal finish.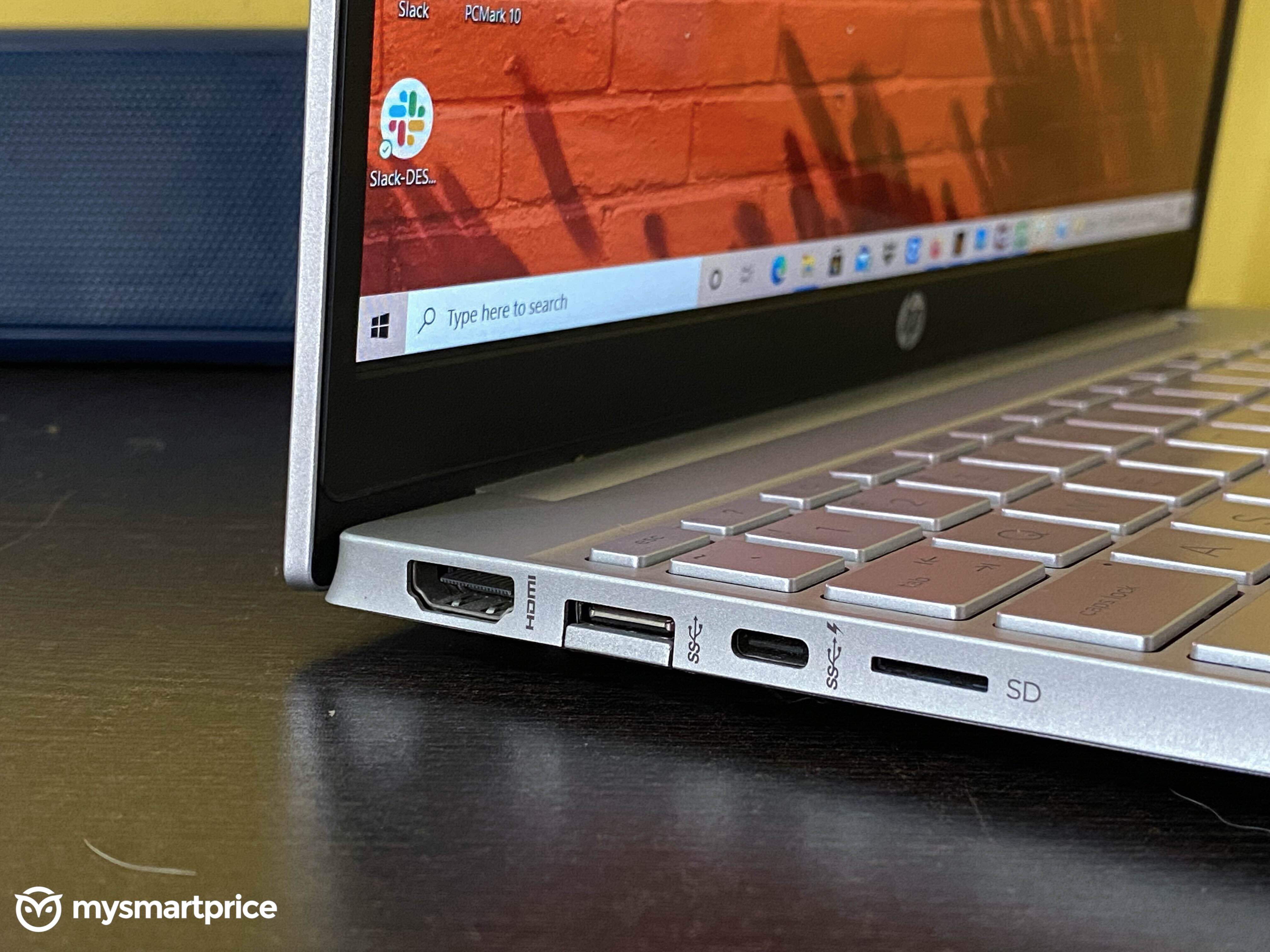 I quite like how HP managed to balance sleek profile and utility by using an expandable flap to include two USB-A ports on either side. The implementation leaves no excuse for other brands to exclude such crucial I/O in their thin and light laptops. Other ports include a USB 3.0 Type-C port with Power Delivery support, HDMI, SD card reader and a 3.5mm audio jack. The 13-inch form factor is also put to good use. It has a full-sized keyboard that goes all the way to the edges. The palm rest is expectedly small, but makes enough space for a wide trackpad, and the screen has thin bezels and a webcam on top. Useful extras include a fingerprint sensor.
Overall, the HP Pavilion 13 feels and looks much classier than most other affordable laptops, but it's still a grade below the more premium offerings like the HP Envy or the Dell XPS 13.
HP Pavilion 13 Display and Audio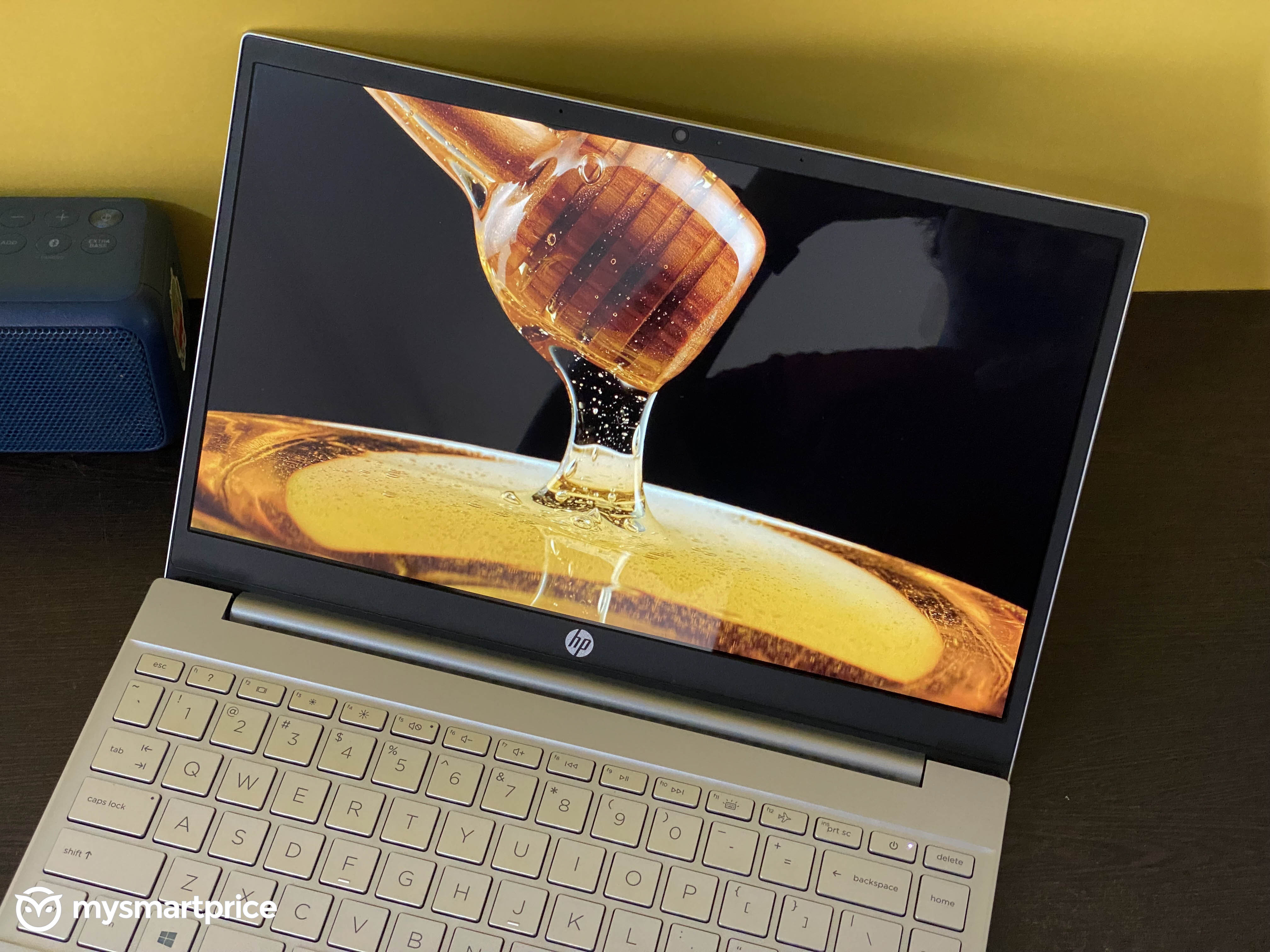 Like most affordable laptops, the display is the weakest link, and it now looks particularly outdated with two great options from Xiaomi and Realme at a much lesser price. But then again, the 1080p IPS LCD panel on the Pavilion 13 is not the worst panel I've come across this year. It has 45% NTSC coverage and is just average, but holds up fine in daily use and will easily get you past your workday.
The 1080p display doesn't offer much real estate to multitask, nor will movies and TV shows look radiant on this screen. HP advertises 250 nits brightness which is what's expected from a budget laptop. The legibility goes down if you use it outdoors. There's also no anti-glare coating so you have to live with reflections on your screen.
There are better displays out there if your usage would primarily be multimedia consumption. But what you get in the HP Pavilion 13 is an average display but excellent audio, and despite not being geared towards home use as much, it's a fantastic laptop for catching up on your episodes during lunch break. The twin speakers tuned by B&O has a thumping output that's loud and filling, and perfectly good for watching films as well as attending meetings.
HP Pavilion 13 Performance and Cooling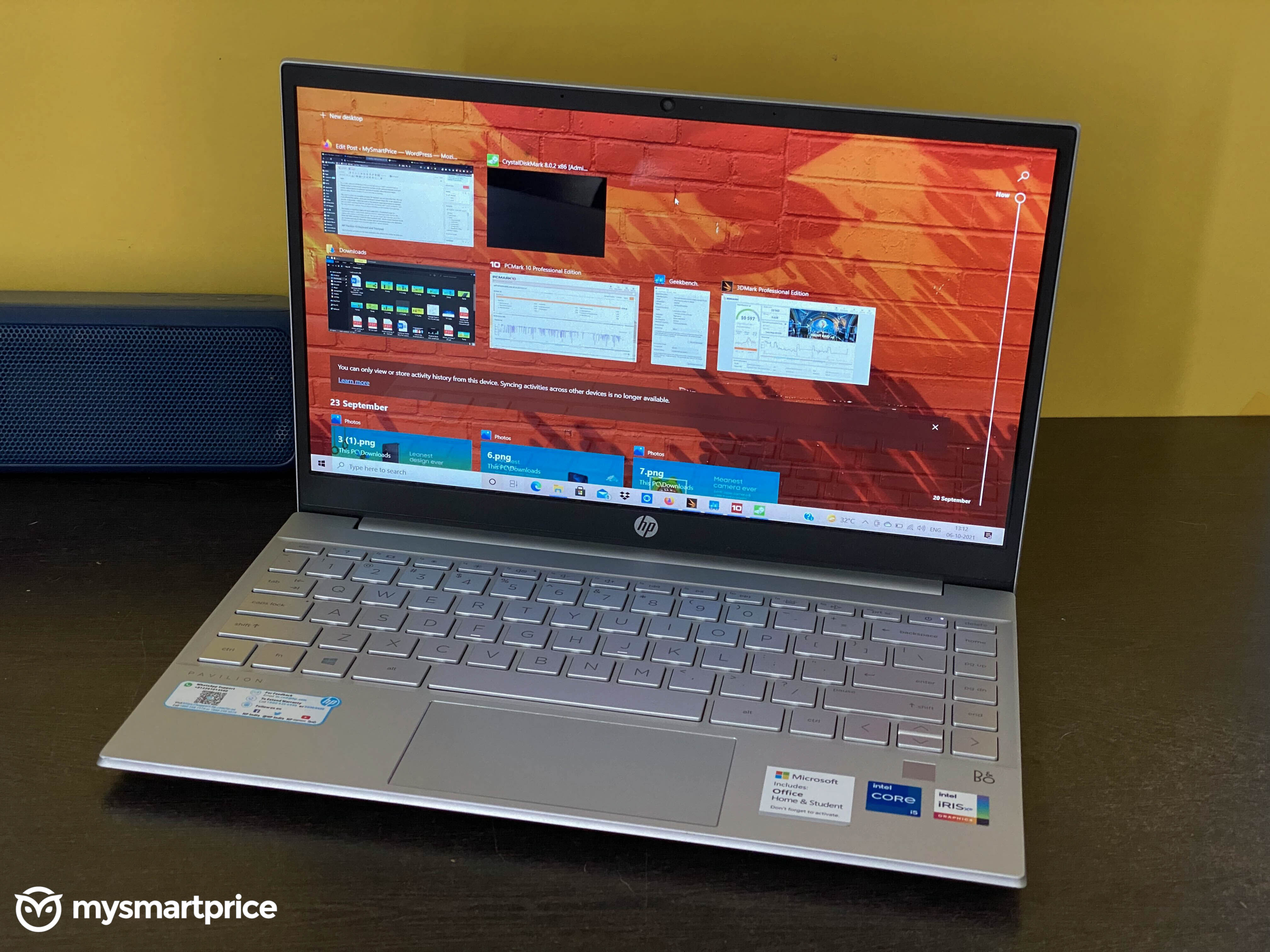 The Pavilion 13 doesn't cheap out on performance though. This small laptop packs a capable Intel Core i5-1165G7 along with 16GB RAM and 512GB PCIe SSD storage. The configuration is more than enough to power through your daily tasks and binges, and even leaves enough head room to play around with some heavy software like Adobe Photoshop and OBS Studio. The extra RAM does the trick more than the processor, as more often than not, Core i5 laptops with 8GB RAM use up 90% memory with just a dozen Firefox tabs open.
As a result, using the HP Pavilion 13 is smooth and breezy. I didn't encounter lags or freezes during my time of daily usage that revolved around switching between Slack and Firefox, editing photos on Lightroom and lots of YouTube videos and social media doomscrolling. And the Pavilion 13 never felt slow or anything.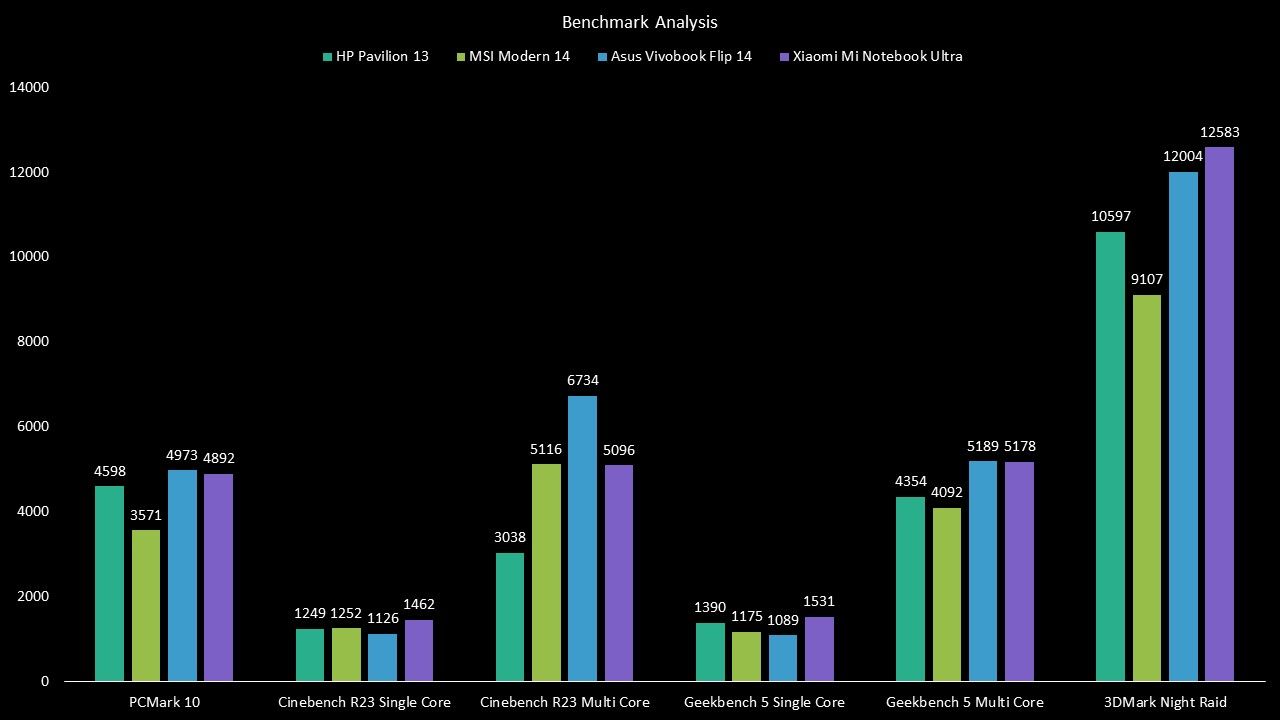 The Core i5 1165G7 is a powerful processor for business use, and more than that, it's a lot more efficient than before, which gets translated to longer battery life. It also doesn't run too hot. To be honest, I didn't do much on the laptop to cause the processor to overheat, but even while exporting RAW files on Lightroom, the laptop didn't stutter or had the fans fire up to their max capacity. You can also comfortably use the Pavilion 13 on your lap.
The Pavilion 13 could have been a bit more useful with a Thunderbolt 4 port, or touchscreen support. Lack of both will keep you from exploring creative avenues like pairing a 4K monitor or sketching new art. You can also forget about playing any of the latest AAA titles. However, it does the basics perfectly well. There's enough headroom to let you multiple instances of Office apps, browser tabs and messaging apps at the same time. It wakes up in an instant from sleep and apps launch almost instantly.
HP Pavilion 13 Keyboard and Trackpad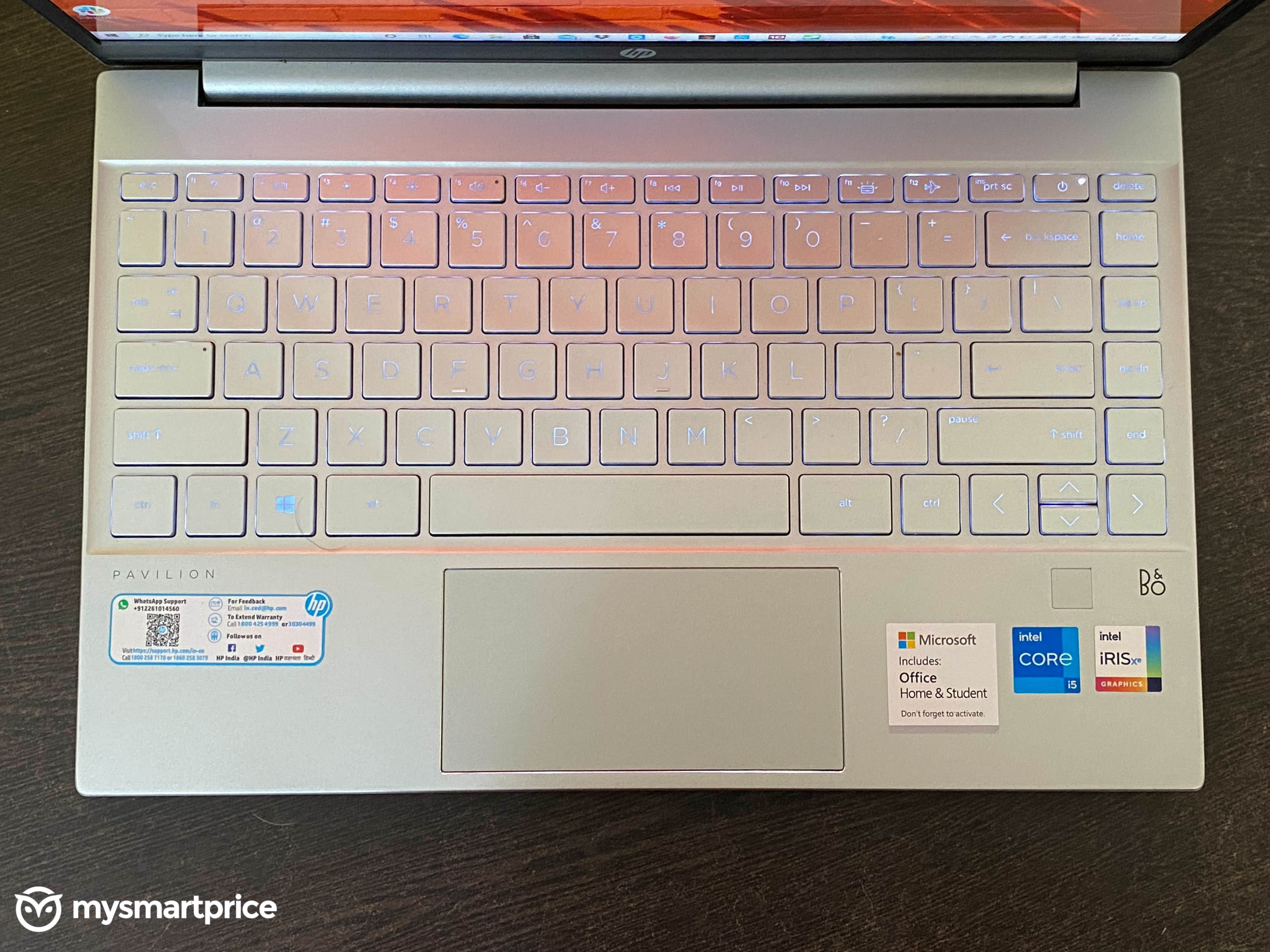 The HP Pavilion 13 crams in a full-sized backlit keyboard in the compact form factor. So while you get to spread out your fingers while typing, there's little space at the bottom to rest your palm. The keyboard layout takes a lot of inspiration from the Spectre and Envy laptops, and features flat, square keys that are quite tactile and imitates the clacking of mechanical keys. It doesn't feel unnatural to type on this laptop because of the full-sized keys, and I was able to hit my average 90% accuracy within a few minutes of use. My only gripe is that close proximity of the fused arrow keys to the Shift and Ctrl keys, that led to a lot of typos in my work.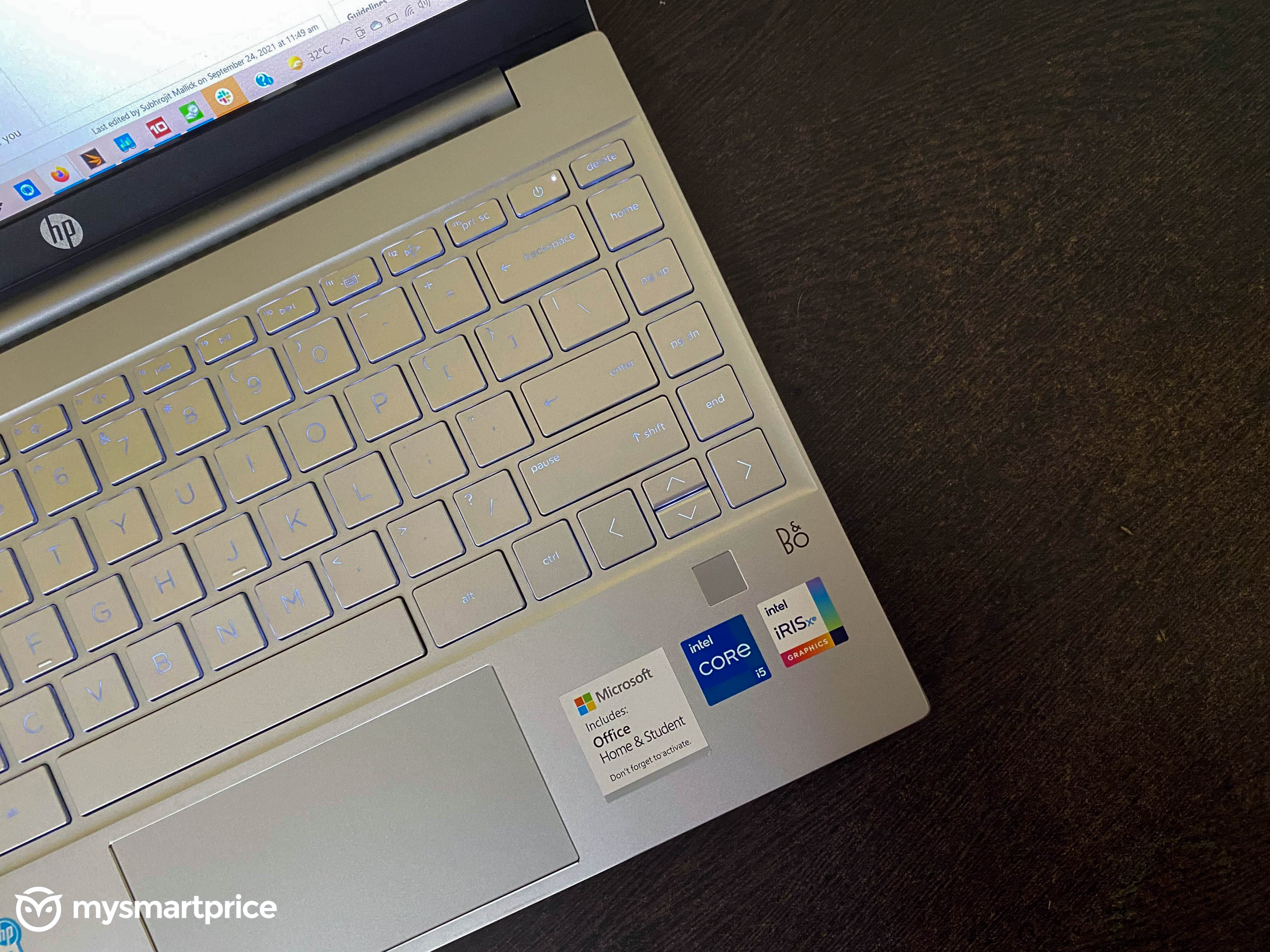 The trackpad is wider, but not too big. It also tends to come in the way of typing sometimes. It's not as smooth as the more expensive laptops out there, and offers a fair amount of resistance to the finger. It's quite sturdy however, and doesn't rattle upon pressing. This isn't the best trackpad on a laptop, but it's fairly usable.
HP Pavilion 13 Battery Life
The Pavilion 13 runs on a 43Whr battery that tops up using a bundled 65W charger, and combined with the efficiency gains of the 10nm Tiger Lake processors, the HP Pavilion 13 manages to last well over 5 hours of web browsing, watching videos and the likes. The battery life is not as good as some of the Evo-branded laptops out there, but you can make this last most of the work day before having to plug in. But good news is you can charge the laptop to 50% in just 30 minutes of charge, after which trickle charging kicks in and it takes around 2 hours to fully charge the machine.
Should You Buy the HP Pavilion 13?
Unlike a lot of budget laptops, the HP Pavilion 13 doesn't focus on just one aspect of the experience. It strike a nice balance of style and performance, and offers a laptop that's not the best, but one that you can easily live with. It's easy to carry around, albeit a bit heavy, stands out in a crowd, and there's plenty of headroom to get you through some tight scenarios.
But truth be told, at Rs 73,999, it feels a tad overpriced. Even after taking into considering the component shortage and the shipping delays, and especially when there are smartphone brands undercutting the market with more bang for the buck. There are some aspects that sort of redeem its high price, like the stellar audio output, a fantastic keyboard and a robust build. These are things that come after years of honing the craft, and that's what you're essentially paying for here.
Keyboard and Trackpad
6.2/10
What Is Good?
Robust Build
Loud, clear audio
Reliable Day to Day Performance
What Is Bad?
Average display
Average battery life
Fused arrow keys