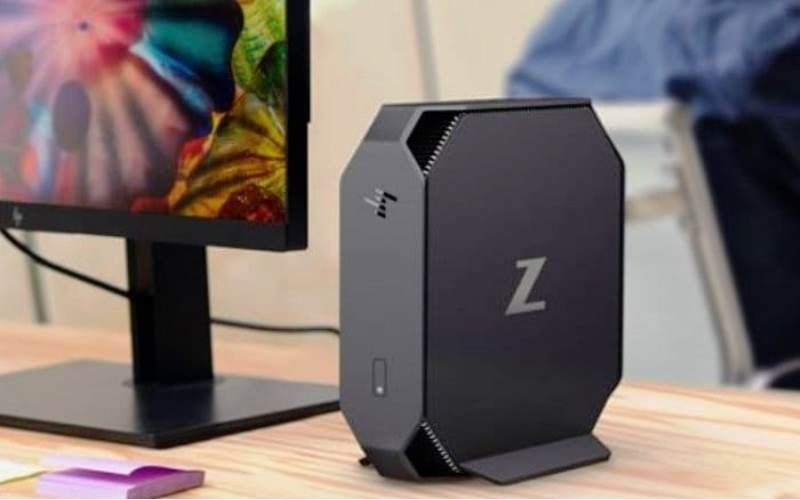 The HP Z2 Mini G4 Workstation has received quite a few very powerful upgrades. The revamped HP Mini PC, geared towards CAD, graphics and video editing professionals, now packs the latest Intel Xenon processors, professional-grade GPU options, and other relevant specifications.
Hewlett Packard or HP has been making some earnest attempts at attracting serious professionals. Needless to mention, several of these professionals have steadfastly stuck to Apple Inc.'s products over the years. Interestingly, the Workstation sub-section on HP's virtual store appears to target "professionals moving from Mac".
Apple recently launched a long-overdue upgraded version of the Mac Mini. The newly launched Mac Mini is a powerful mini MacOS-running desktop that packs professional-grade hardware. However, the company took a rather long time. Meanwhile HP has been offering a few high-end models of its PC and Mini PC lineup. The Z2 Mini G4 Workstation is no exception. Let's look at the important aspects of the Z2 Mini including specifications, features, price and availability.
HP Z2 Mini G4 Workstation Specifications, Features
After surprising the professional community with the HP G3 Mini Workstation last year, the company has launched a significantly upgraded Z2 Mini G4 Workstation. Not to be mistaken with everyday Mini PCs that serve as media center or offer streaming services, the G4 Mini PC offers true workstation levels of performance for CAD, graphics and video applications.
HP hasn't altered the external appearance or the chassis of the HP Z2 Mini G4 Workstation. The entire unit is just a 216mm square that has edges cut-off to boost ventilation. The device is 58mm high, and weighs just 2.2Kg. Needless to mention, the Mini PC can be considered portable with these dimensions. The HP Z2 Mini G4 Workstation can be placed in multiple ways, including on the back of the display owing to VESA brackets.
HP Z2 Mini G4 Workstation
There are several variants of the HP Z2 Mini G4 Workstation at varying price points. The 'Entry' model packs Intel Core i3 processor with integrated graphics, 4GB RAM and 500GB HDD. Buyers can choose other Intel processors. However, professionals would want to stick to the 'Performance' models of the HP Z2 Mini G4 Workstation. These powerful variants come with latest Xeon processors and Nvidia's Quadro graphics cards. Buyers can chose Windows 10 Pro or Linux, the latter of which offers substantial savings.
There are ample connectivity options on the HP Z2 Mini G4 Workstation. They include about four USB 3.0 ports, a couple of USB Type-C ports, combo headphone/microphone port, Gigabit Ethernet jack, three full-size DisplayPort interfaces, and optional Flexible I/O module.
HP Z2 Mini G4 Workstation Price, Availability
The HP Z2 Mini G4 Workstation recently launched in the U.S. and is available on HP's official website. There are several standard ready-to-ship variants from the Entry models. Strangely, HP's official websites for other regions are still openly promoting last year's G3 Workstation models. However, we expect HP will soon update the regional websites to directly offer the HP Z2 Mini G4 Workstation models.
Needless to mention, buyers can customize the Performance models of HP Z2 Mini G4 Workstation. They can choose up to 32GB RAM, varying sizes of Solid State Drives or SSDs for primary boot drive, as well as a large HDD for data storage.
The Entry models of the HP Z2 Mini G4 Workstation with Core i3 processor start at $1,375 or about INR 99,000. There's a Core i7 variant starting at $1,529 or about INR 1,10,000. Some of the higher-end Performance models packing 6-core Xeon E-2176G running at 3.7GHz (up to 4.7GHz with TurboBoost) and an Nvidia Quadro P1000 with 4GB of video RAM can go as high as $2,220 or about INR 1,62,000.