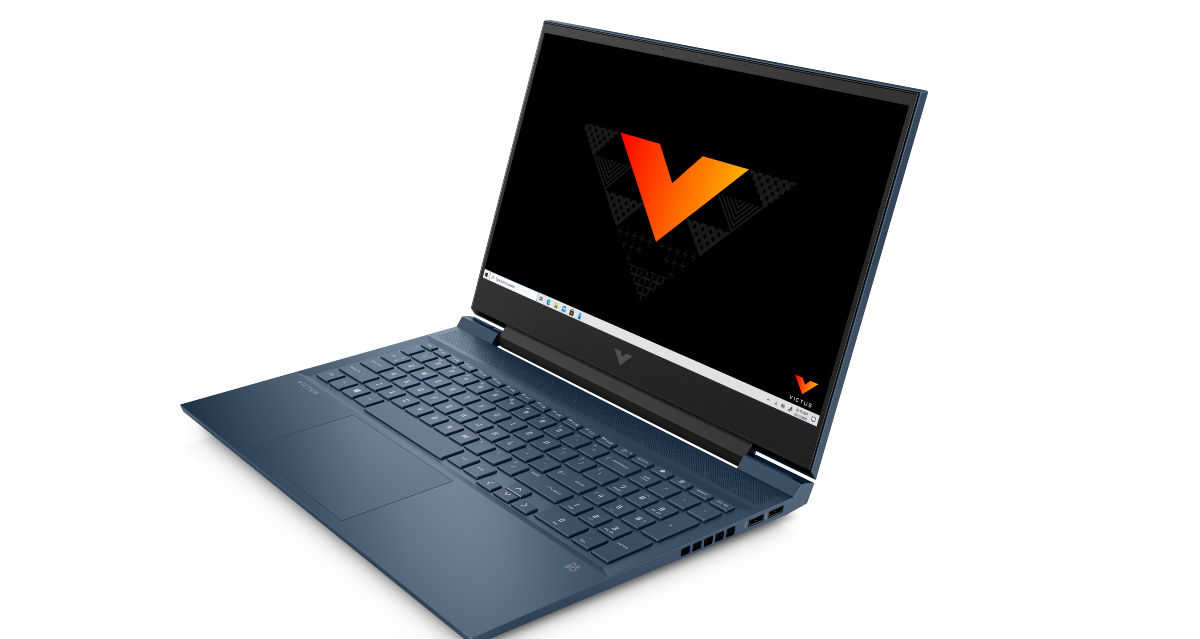 The new HP Victus line of gaming laptops have been launched in India today. The HP Victus 16 gaming laptops are powered by AMD's Ryzen 7 processors and Intel's 11th Generation chips as well. The HP Victus E series will run on AMD Ryzen 7 processors, while the HP Victus D series will run on the Intel Core i7 processor. Both devices are powered by Nvidia's GeForce RTX 30 series GPUs though, and will have 16-inch displays with high refresh rates. The devices were announced globally in May and are coming to India now.
HP Victus Series D and Victus Series E price and specs
The new Victus range will be available in Mica Silver and Performance Blue colours, and both devices will sport FHD displays with 144Hz refresh rates. They will also have Bang & Olufsen speakers and backlit keyboards. The Victus E series will be priced at Rs. 64,999 and above, while the HP Victus D series will start at Rs. 74,999. The Victus E is being sold on Amazon, while the Victus D will be available via Reliance Digital.
The devices also sport 5 way airflow with bigger vents, fan size and longer fin length, which offers improved thermal efficiency. HP will also put the OMEN Gaming Hub, from its flagship gaming laptop line, to allow some level of customisation to gamers. It also provides access to some of HP's specific programs designed for gamers.
Further, the Victus E will sport the AMD Ryzen 5 5600H and Ryzen 7 5800H mobile processors, along with Nvidia's GeForce RTX 3060 graphics chips, with 6GB of dedicated graphics. You can also choose AMD's Radeon RX5500M graphics chips. The devices will have up to 32GB DDR4 RAM, and 512GB PCIe storage.
On the other hand, the Intel powered Victus D chips will sports 11-th Generation Core i7 11300H or Core i7-11800H processors from Intel. They will sports the Nvidia GeForce RTX 3060 GPUs, with 6GB dedicated graphics memory. Like the Victus E, you can also choose up to 32GB RAM on these devices, and they will have a single 512GB PCIe SSD. The Victus D is only available in Performance Blue colour.