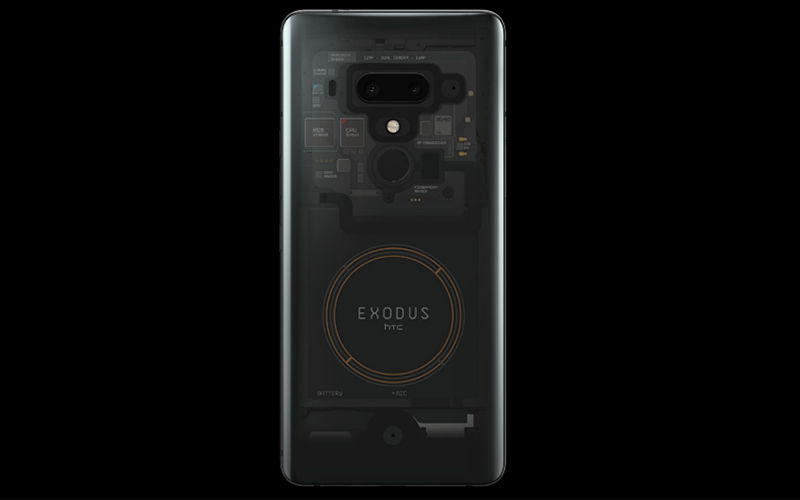 A while back, it was reported that HTC was working on a Blockchain-focused smartphone. The device is here and it's called the Exodus 1. This launch could be seen as a move from the company to focus on a new technology in an attempt to regain market share. The manufacturer will continue to cater to regular customers while attempting to open up different avenues for generating revenue. Regardless, there are several interesting things about the HTC Exodus 1 apart from its high-end specifications. Read on to know more.
HTC Exodus 1 Features a Secure Enclave That's Kept Separate From Android
Most individuals who invest in cryptocurrency need to rely on something called a shared online wallet to store their virtual riches. However, this comes with a theft risk. With the HTC Exodus 1, you get your own wallet, so the chances of your funds getting stolen are significantly minimized. The latest flagship uses its own secure enclave that uses technology made by ARM to keep user's cryptocurrency safe. This new cryptocurrency wallet which HTC has developed for the Exodus 1 is called Zion.
Phil Chen, a company executive, says that the idea behind creating a Blockchain-focused smartphone is to protect the privacy of the user's assets. He says that in the future, Blockchain can be used to help protect the customers' data and identity. In a world where technology giants are controlling heaps of data belonging to millions of users, HTC believes that preserving sensitive user information is necessary.
The latest smartphone will run decentralized applications and programs on the Blockchain. The device also comes with a feature called 'Social Key Recovery'. This feature allows the user to gain access to their funds even if they lose their private key. However, access can only be gained through a selected number of contacts that the owner trusts without question.
HTC Exodus 1 runs Android, but the area that holds the cryptocurrency information is kept completely separate. The company might have chosen this route because Google's mobile OS is vulnerable to malware and viruses. The device is also impressive in the hardware specifications category but is accompanied with a high price.
HTC Exodus 1 Specifications, Pricing Details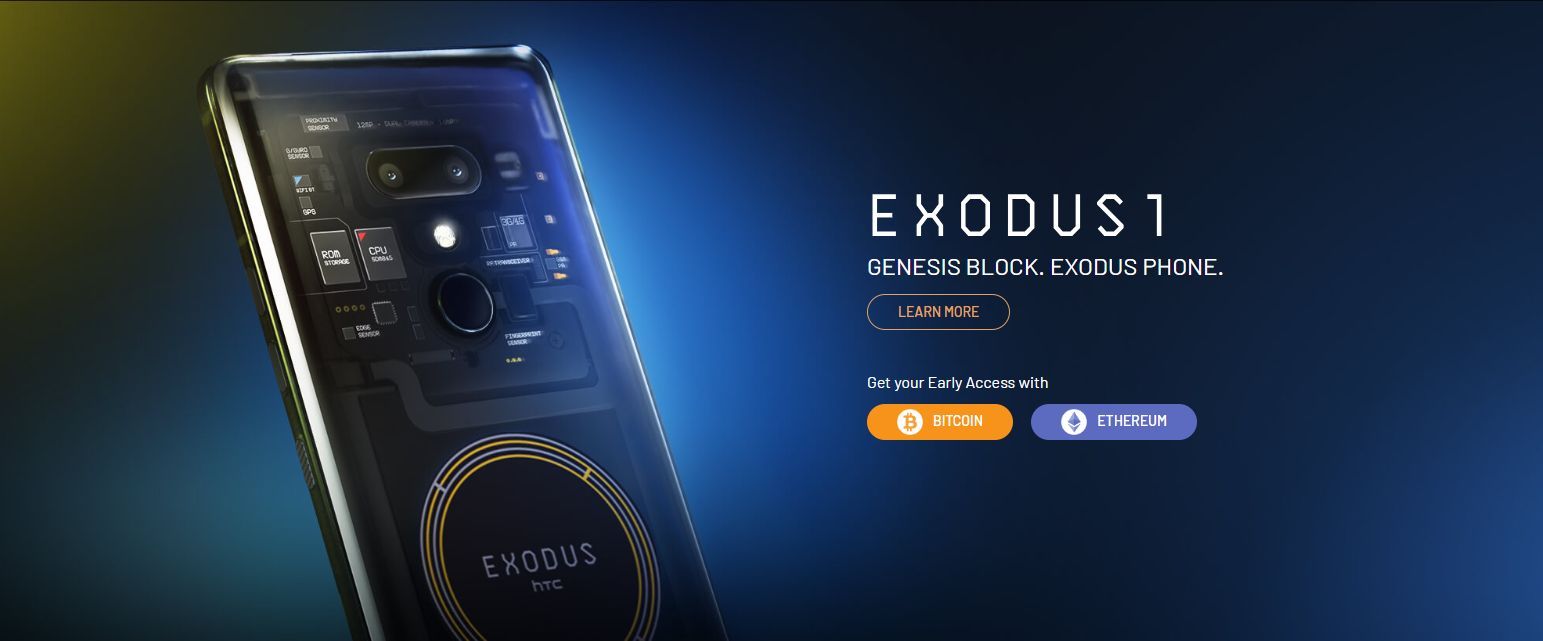 The HTC Exodus 1 features a 6-inch Quad HD+ screen, although the display technology remains unknown. The smartphone comes armed with Qualcomm's 10nm FinFET Snapdragon 845. The processor is complemented by 6GB of RAM paired with 128GB of internal memory. There is no information on whether the Exodus 1 features a 3.5mm audio jack or not, and the battery capacity has not been mentioned either. However, the phone is confirmed to come with an IP68 rating for water and dust resistance.
The company might want to keep details in the dark for now so that it can highlight the more unique Blockchain-centered features. As mentioned earlier, you cannot use your regular paper currency or payment cards to purchase the Exodus 1. The smartphone is available for a pre-order price of $960 (approximately INR 70,632), which translates into 0.15 bitcoins, or 4.78 ether coins. For reference, this is more expensive than the Galaxy Note 9 (review) sold in India right now.
The flagship is expected to be shipped by December, but don't expect the Exodus 1 to accumulate the same popularity level as other devices in the same price range. The handset was launched with a focus to protect a user's cryptocurrency, and eventually their personal data. If you value these sort of things and don't mind the expensive price, this smartphone is made for you.