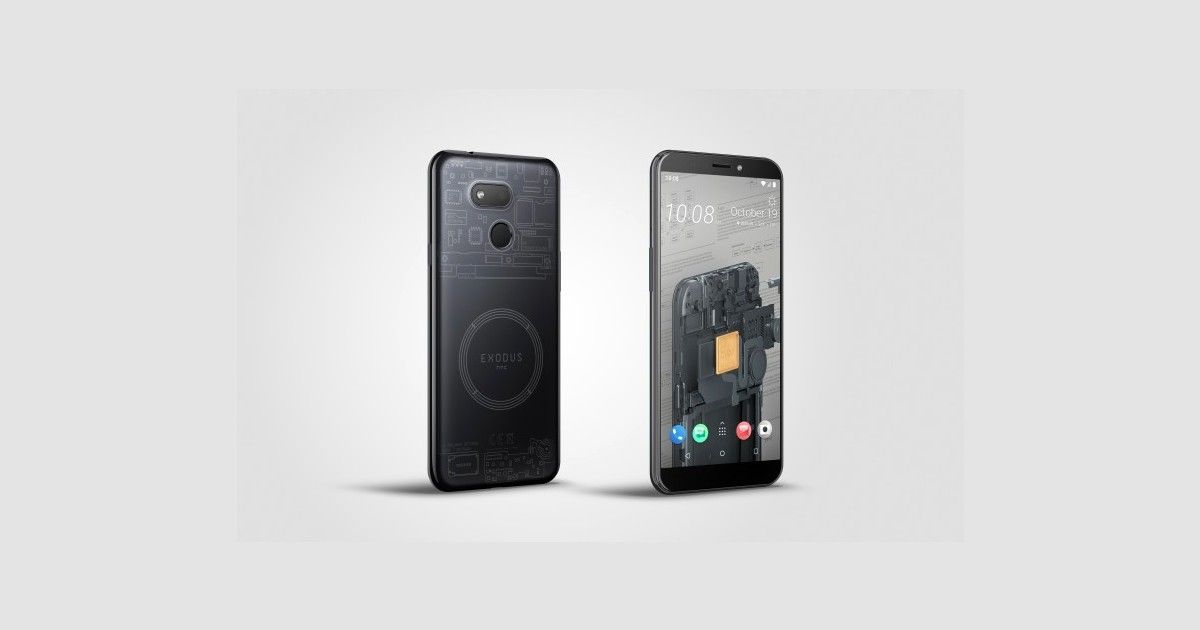 After recently announcing the Exodus 1, HTC has now followed it up with a sequel called the Exodus 1s. However, you might not call it an upgrade considering its predecessor came with a flagship-level Snapdragon 845 SoC while this new model runs on a timid Snapdragon 435 chip. That said, HTC isn't marketing this phone as a top-end device but something that can run a full Bitcoin Node. More on that later but let's put the price out first. The Exodus 1s can be pre-ordered today for EUR 219 and it's going to be available in Europe, Taiwan, Saudi Arabia, and the United Arab Emirates. However, it won't be sold in the US or most of Asia as of now.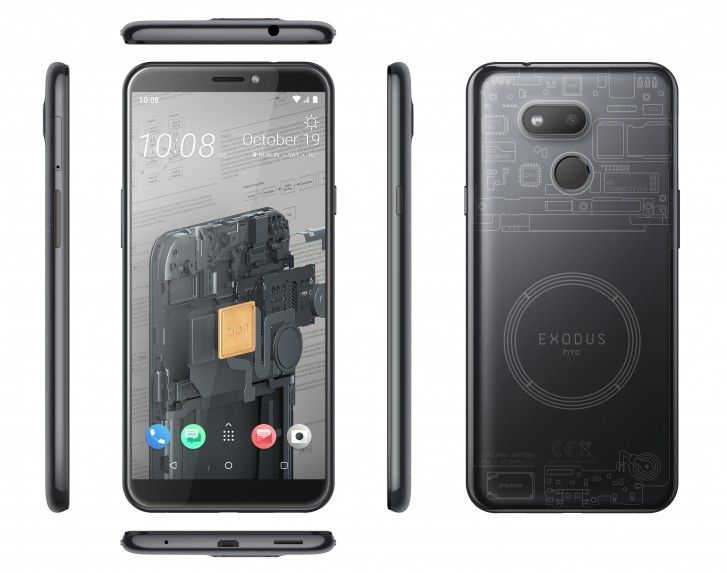 Coming to the interesting bit first, the Exodus 1 also came with a bitcoin wallet. But the Exodus 1s takes it much further by letting users store the entire ledger on the HTC phone itself. However, you'll have to buy a separate 400GB microSD card for that. That's what running a Bitcoin Node means, in plain terms. Some caveats to this include the fact that only Bitcoin is supported right now and the puny Snapdragon 439 SoC will probably not be able to bear the strain for long before it requires more juice and power. HTC does recommend using it while connected to a wall socket, and that's because the battery is just 3,000mAh. HTC has, however, promised to update the Exodus 1 with the same feature and enthusiasts will have better luck with its superior hardware. Keeping Bitcoin's entire transaction record (ledger) offline is a more secure way to verify transactions for yourself and operate with more security.
Coming to specifications, the Exodus is more like an entry-level smartphone. It rocks a 5.7-inch 18:9 HD+ display and a Snapdragon 439 SoC underneath the chassis alongside 4GB of RAM and 64GB of storage powered by a 3,000mAh battery. Mediocre specifications continue with the camera as well as both the front and rear have a 13MP snapper. Also, it runs Android Oreo.
Apart from that, the Exodus also has features borrowed from its more powerful predecessor such as Trusted Execution Environment (TEE), Zion Vault software, for extra security, and Social Key Recovery.