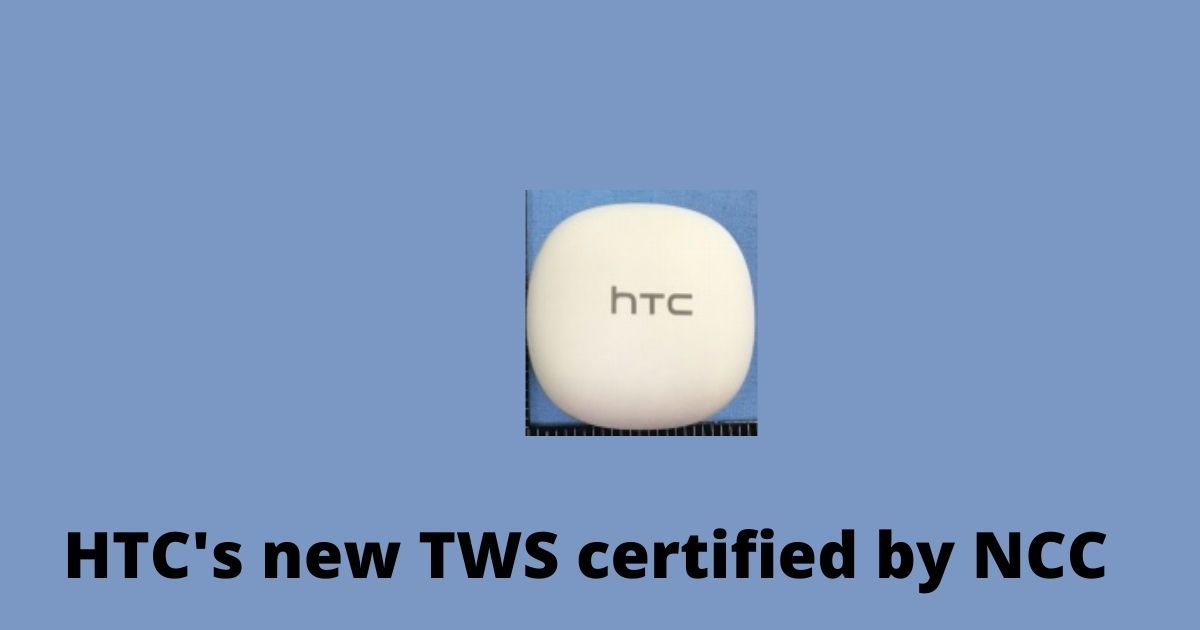 HTC has not launched too many smartphone lately. The brand, however, could soon be coming up with a new pair of truly wireless earbuds, as a new pair of TWS by HTC has today been spotted by us on the NCC certification website. The NCC certification for the upcoming HTC TWS gives us a working clue as to what they will look like. Furthermore, some key specifications of the TWS have also been revealed courtesy of the NCC certification. Take a look at the NCC certification of the upcoming HTC TWS and find out what they have in store for us.
Upcoming HTC TWS certified by NCC, launch seems imminent
As seen in the NCC certification image above, this is what the upcoming TWS by HTC will look like. The certification does not explicitly mention as to what they will be called, but it certainly gives us their model number – HTC TWS1. Furthermore, courtesy of the NCC certification, we now know that the upcoming HTC TWS will feature a 400mAh battery (charging case capacity) and a 40mAh battery (for the individual earbuds). The TWS will work on Bluetooth 5.0 and will have 5W charging capacity over a USB Type-C charging port.
HTC new TWS live images and testing lab images revealed via NCC
The HTC TWS will come in White and Black color variants and the case appears to be flaunting a matte finish. The charging cable will bundle alongside the TWS. Other than what we mentioned, the NCC certification does not tell us anything about the upcoming HTC TWS.
As of now, this is all the intel that we could gather around the upcoming HTC TWS, but we are sure to receive more information on the same in the coming days as the launch date approaches. Whenever we do, we will make it a point to keep you posted on the same. What are your thoughts on the upcoming HTC TWS? Do let us know in the comments section below.
Also Read: Possible Samsung Galaxy Buds Beyond Gets Korean NRRA Certification, Launch Imminent