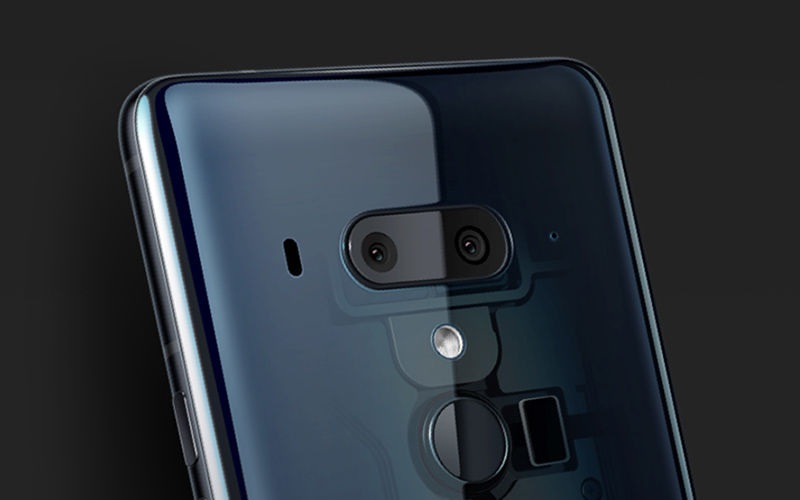 HTC earning revenue of just $42.63 million for the quarter ending October 31 pretty much explains the dire state of the once popular Taiwanese smartphone maker. The company currently relies on its smartphone and virtual reality business, but that is not a sufficiently diversified portfolio that HTC can be dependant on, given the immense competition from different brands.
It launched the HTC U12+ flagship a while back, with rumors stating that the manufacturer might give up on its smartphone business in 2019. However, that is far from the truth, as the company has announced that it will be prepping more devices for next year.
HTC to Rely on AI, Blockchain and 5G for Its Smartphone Business
In case you weren't following the news, HTC recently launched a flagship device focused around the blockchain platform called the Exodus 1. Blockchain is one of the several categories that the company aims to leverage to generate a steady revenue, with 5G connectivity being the second. According to a recent report, HTC's official statement details that smartphones are an indispensable part of human beings. The company also said that key technologies such as virtual reality would change drastically in the next 10 years.
One thing that HTC could rely on to generate large amounts of revenue is the population of 5G equipment across primary smartphone markets. After the HTC U12+, the U13 Plus could be the company's next flagship that features a Snapdragon 8150 processor, along with a dedicated 5G modem. However, market watchers have said that customers should not expect to experience fast 5G speeds in 2019 as the installation of equipment across different regions will take some time to complete. 2020 is the year when manufacturers like HTC should expect the popularity of 5G connectivity to skyrocket, and with that popularity, it could result in increased smartphone sales.
Apart from the upcoming U13 Plus, HTC can also launch inexpensive devices that will be compatible with 5G networks. MediaTek recently announced its Helio M70 5G modem, paving the way for more affordable smartphones to gain access to the 5G standard. HTC could form a long-term partnership with the fabless semiconductor manufacturer and launch budget-friendly devices that will be capable of groundbreaking download speeds. At present, the company's best phone is the variant of the U12 Plus that features 6GB of RAM and 128GB of internal storage. Perhaps, next year, the U13 Plus might feature up to 8GB of RAM and provide 256GB of inbuilt memory.
What Else Can HTC Do to Potentially Increase Its Revenue?
HTC has maintained its responsibility of releasing timely software updates, with devices like U11 Plus, U11, and U11 Life expected to get updated to Android 9 Pie. However, that isn't going to be enough. Brands like Xiaomi and Nokia have made a name for themselves by selling cheaper devices that feature impressive specifications. HTC could start offering handsets under the Android One lineup, giving customers a chance to experience that clean stock Android at an affordable price, along with the promise of software and security updates.
Also, HTC could prevent its premium smartphone range from carrying insanely high price tags. With its Exodus 1 sporting a price the equivalent of INR 75,000, buyers will immediately start searching for other options after taking a glance at that price. Its cheaper handset range isn't attractive either, sporting mediocre specifications while commanding a price that's higher than the competition. If HTC can capitalize on these pointers, maybe the company will be able to turn its fortunes around. For now, things aren't looking good at all.