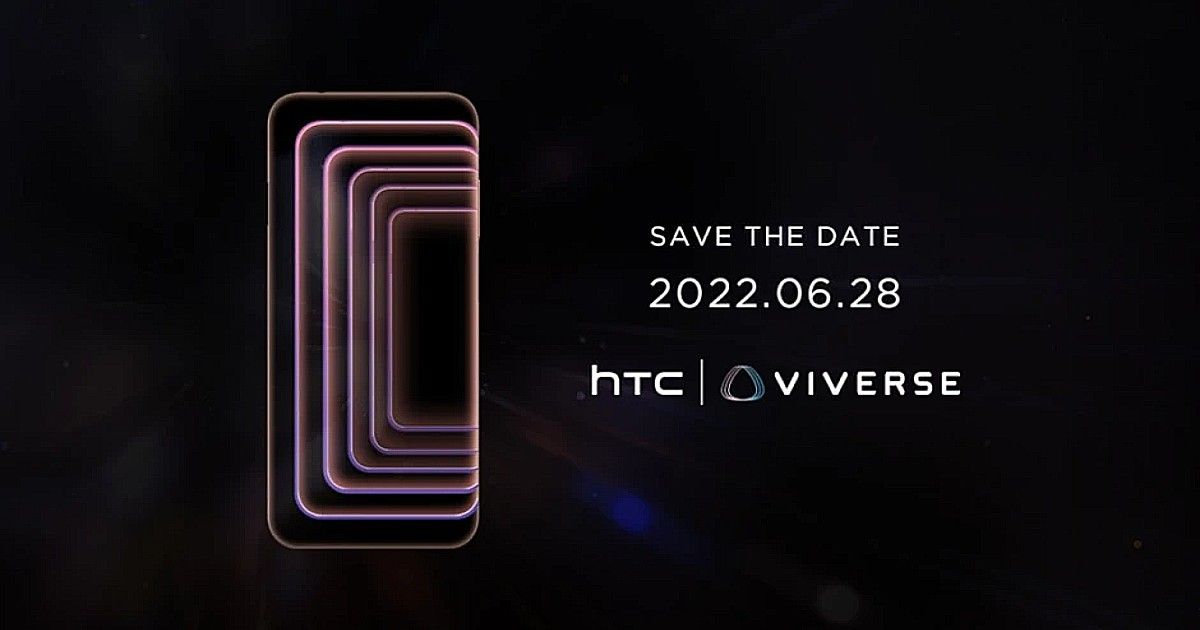 After what feels like nearly forever, Taiwanese smartphone original equipment manufacturer (OEM), HTC, is returning with a new device. According to reports, HTC's next flagship smartphone is set to be unveiled on June 28 – and it will also focus on a trendy buzzword that can be found all across the technology landscape today, 'metaverse'. Called the HTC Viverse, the smartphone, which is expected to be built to flagship specifications, will be introduced in the company's home market in Taiwan, at the end of this month.
HTC's Next Flagship Smartphone: What it Could Offer
Unfortunately, not a lot is known yet about HTC's next flagship smartphone. In fact, the device has flown so under the radar that there have been no supply chain reports and rumours regarding how the device could look, and what it could bring to the table. What we do know, however, is that the device is expected to focus on augmented and virtual reality.
The 'Viverse' name appears to be a play on the name of HTC's virtual reality headset and platform, Vive. Ever since disinvesting from its once-robust smartphone business, HTC migrated to become one of the most prominent companies in both consumer and enterprise virtual reality, through its Vive products. Now, given that the metaverse concept is steadily picking pace, and is being developed in a wide variety of ways, it could be interesting to see what HTC might bring to the table with a phone that is built to AR/VR's purpose.
One thing that HTC could offer, for instance, is for full-featured VR headsets to run on a phone's computing power – thus letting them run untethered from PCs. This could give VR and AR applications plenty of mobility, if they are based around a smartphone. This, though, is purely speculative.
It has been nearly four years since HTC launched a flagship smartphone, with the company's Exodus 1 launched in 2018, which featured a Qualcomm Snapdragon 845 SoC, being the last flagship grade device. The company has mostly bowed out of the smartphone space, even though it does have a few mid-range offerings even now. HTC has also been an experimental company, taking a shot at building a 'blockchain' phone – well before the web3 craze truly began.
A company executive had announced in March this year that HTC's next flagship smartphone would actually be launched in April this year, but there appears to have been a delay in the original schedule. Nevertheless, we should have our answers as to what this phone offers by the end of this month.