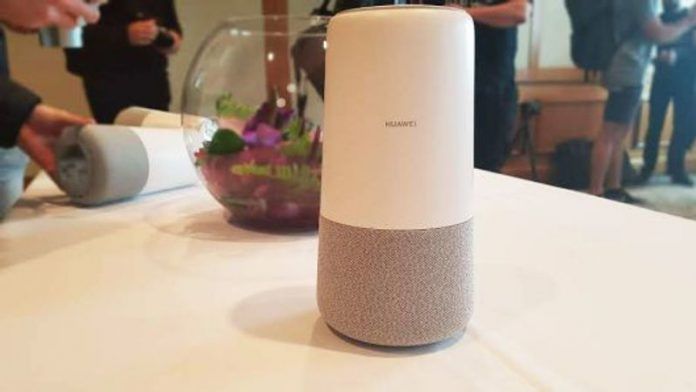 In today's day and age, voice assistants have become extremely crucial and convenient. Voice assistants are the crux which goes into the making of a smart home. Some of the most popular voice assistants include Google Assistant and Amazon's Alexa. Siri and Cortana. While Siri and Cortana are limited to certain devices, Google's and Amazon's solution are available on a number of AI speakers. Now, in the latest move, Huawei is looking to get into the arena of voice assistants by bringing its voice assistant to an international platform.
Huawei Attempting To Bring Its Own Voice Assistant Outside China
When it comes to voice assistants Huawei's lags due to its regional limitations. If you didn't already know, Huawei has a voice assistant called Xiaoyi which is used in the AI Cube and its smartphones. Unfortunately, ever since its launch, it has been confined to the periphery of the Chinese market. Huawei seems to have realised the gap and is now working on a voice assistant which will be available worldwide and implemented in many more devices. Perhaps it has finally realized the growing demand for voice assistants.
Courtesy of an interview between Huawei and CNBC, we have more information regarding the company's intentions. Richard Yu, the CEO of Huawei's consumer business gives us an insight into the matter, saying:
"In the beginning, we are mainly using Google Assistant and Amazon Alexa" for its AI Cube and smartphones, he said. "We need more time to build our AI (Artificial Intelligence) services … Later we will expand this outside of China."
However, Huawei doesn't intend to cut ties with Amazon and Google, owing to the fact that they would make better accomplices rather than rivals. In fact, both Google and Amazon have solidified their position when it comes to reliable voice assistant solutions. While this all seems perfect in theory, what happens once Huawei brings its own voice assistant to the international market? This would put it in direct competition with Google and Amazon. For now, the exact date of its arrival to an international platform remains a mystery.
Could Huawei's Voice Assistant Compete With Google's And Amazon's Voice Assistants?
Huawei has a lot to tackle when it comes to voice assistants, it is late to the global game as major OEMs like Samsung and Apple already have Bixby and Siri powering their phones, respectively. Concerning AI speakers and other IoT devices, Huawei will find itself mainly going up against Google's voice assistant and Amazon's Alexa. Amazon has smartly placed its Echo smart speakers in the market that makes its Amazon Alexa even popular. Ever since their launch, Alexa as a voice assistant has flourished by expanding its language compatibility.
Lately, Google has added support for quite a number of new languages to its voice assistant. It will be a while before Huawei has a fully functional voice assistant ready for the international market. This is precisely why the company's CEO refrained from revealing any scheduled release date details.
Having more companies coming up with their own voice assistants will be extremely beneficial to consumers as it will increase the number of options available to them. Do you think that in the near future Huawei would be able to dethrone Google's and Amazon's voice assistant with one of its own? Let us know what you think in the comments section below!