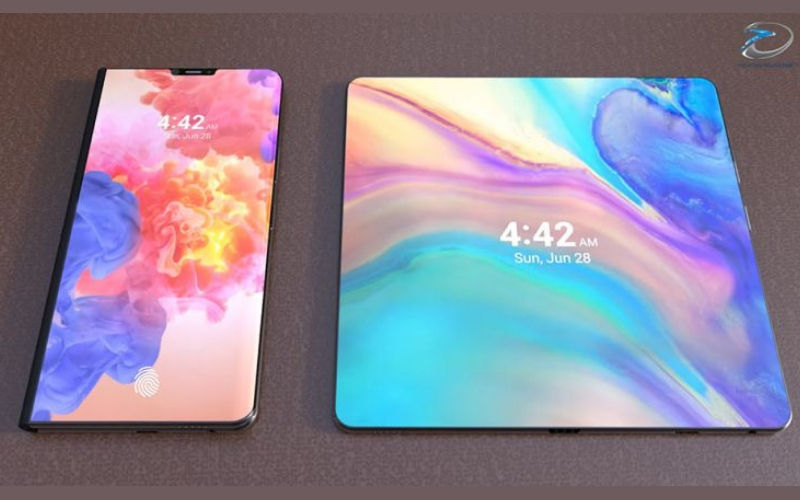 It looks like Huawei has been working on its own iteration of a foldable device. If a recent report is to be believed, the Chinese smartphone maker has already showcased its final product to phone carriers in South Korea. Huawei, after beating Apple to become number two smartphone seller, is now aiming to take on Samsung with a revolutionary new product. For the last couple of months, the foldable smartphone market has been garnering a lot of attention. Recently, Samsung flaunted its first foldable device at the Samsung Developer Conference (SDC) 2018.
Huawei's 5G Foldable Phone might launch sooner than expected
A couple of months ago, Huawei confirmed that it is working on a foldable phone which will launch within a year. In a recent development of the story, it seems like the smartphone maker might launch the device sooner than expected. This report is emerging from ET News which claims that the brand has recently showcased its foldable phone to carriers in South Korea. Surprisingly, it was not a prototype or an early-development unit but rather a complete device in all of its glory. Unfortunately, we don't have much information regarding specifications and UI of the device. According to ET News, a company insider claims that the device is in the completion stage. The very same source also revealed that the brand might show the foldable device at the upcoming Mobile World Congress (MWC) 2019. The MWC 2019 will take place in February next year.
Another key detail which we know about the device is that it's flexible OLED display is being supplied by BOE. If you're unaware, BOE is a Chinese display maker which also provided panels for the recently launched Huawei Mate 20 Pro. Like Samsung's foldable phone, we also know the screen size of this device. When folded, Huawei's foldable device will have a screen size of 5-inches. On the other hand, it will have a screen space of 8-inches when unfolded. In both scenarios, the screen size is greater than Samsung's foldable phone which has a 4.6-inch screen when folded and 7.3-inches area when unfolded.
It is worth noting that Huawei showcased the phone to mobile phone carriers in South Korea. South Korea is the only market other than the US which is slated to receive 5G network as soon as the first half of 2019. As such, Huawei foldable phone supporting 5G network and launching in South Korea first makes a lot of sense. In the second half of 2019, 5G network might get commercialized in Japan, China, and Europe. Huawei then might expand the availability of the device to these markets. The previous reports suggest that the brand might use Balong 5000 5G modem on this device. Huawei might also integrate an In-display fingerprint sensor on its foldable device.
Huawei to compete with Samsung in the Foldable Phone space
We're already aware that Samsung is working on its foldable device for a couple of years now. With Huawei joining the space, the competition between these two brands could increase drastically. There is high chance that Huawei might attempt to release the device before Samsung. For that, the MWC 2019 seems like a great platform. Samsung, on the other hand, is not expected to launch the 5G variant initially but such a variant will definitely come out later. Since MWC 2019 is nearing, we're speculating more leaks to come forward of this upcoming foldable contraption.