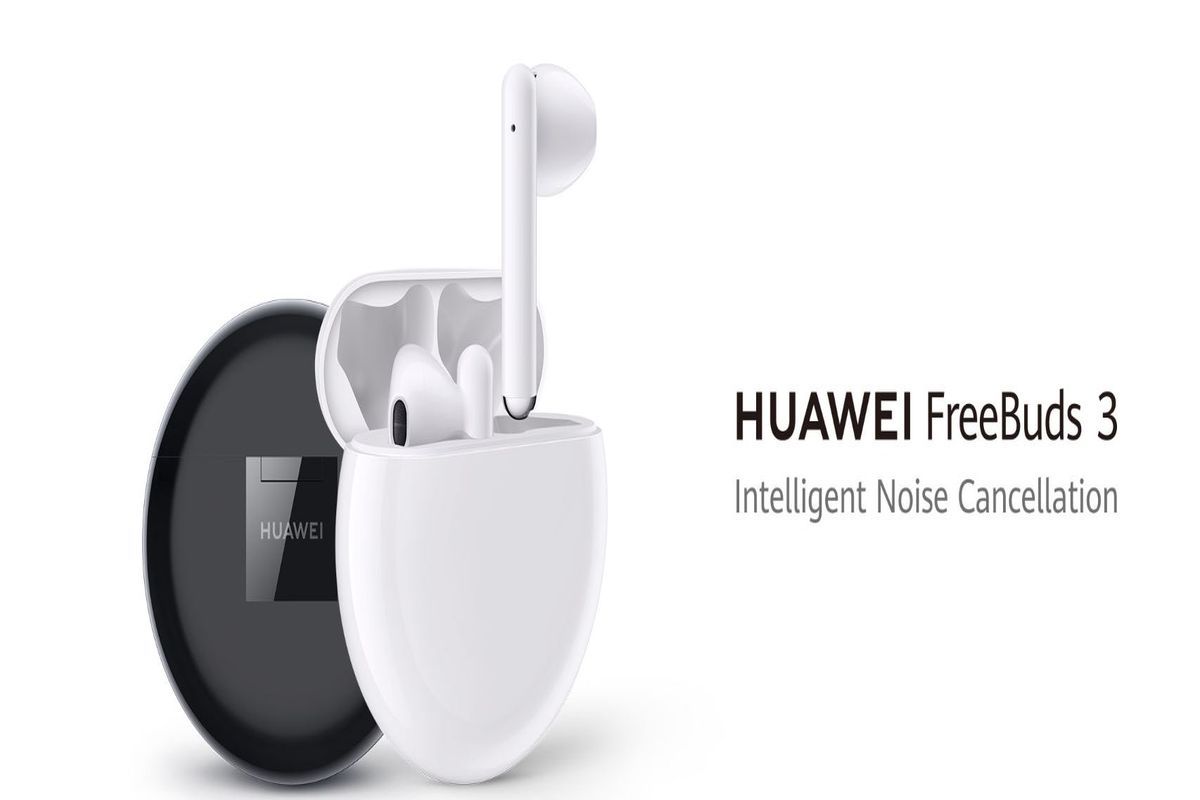 A little while ago, Huawei launched the Huawei Freebuds 3 truly wireless earphones in China. The company now appears to be gearing up for the launch of earphones in India. The product page for Huawei Freebuds 3 on the company's Indian website has today gone live, which clearly suggests that the launch date is imminent. Not only that, the page tells us the full specifications of the Huawei Freebuds 3 that are launching in India. Take a look.
Huawei Freebuds 3 Coming to India Soon: Specifications and Features
The Huawei Freebuds 3 will be launched in two color variants in India – Carbon Black and Ceramic White. The truly wireless earbuds measure 41.5 x 20.4 x 17.8 mm (per earbud), 60.9 x 21.8 mm (charging case) and weigh in at around 4.5 grams (per earbud) and around 48 grams (charging case).
Coming to the earbuds battery, the Huawei Freebuds 3 feature a 30mAh battery (per earbud) and a 410mAh battery (charging case). Huawei Freebuds 3 can be charged with or without wires. For wired charging, the buds can be charged over a USB Type-C charging port with 6W charging speed and for wireless charging, the charging speed reduces to 2W. As per the company, the Huawei Freebuds 3 take around 1 hour for the charging case to juice up completely and the same is the case with the earbuds. The buds are powered by the company's in-house Kirin A1 platform, which is the world's first-ever certified dual-mode Bluetooth 5.1 SoC.
Also Read: Huawei P40, P40 Pro 5G Monikers Confirmed by Thailand's NBTC, Launch on March 26
Moving on, the Huawei Freebuds 3 feature Active Noise Cancellation and they come with a bone sensor for clear calling. They can be paired with a device almost instantly (as per the company) and one just needs to open up the charging case to pair the Huawei Freebuds 3 with a device. Lastly, the Huawei Freebuds 3 come with touch controls and you can play/pause music, scroll through tracks, and even turn on/off the ANC function whenever required by just tapping on the earbuds. Furthermore, the Huawei Freebuds 3 stop playing the music when they are taken out of the ears and resume one put back in.
As of now, we don't have an idea as to when the Huawei Freebuds 3 will launch in India, but since the product page for the earbuds has already been made live, we can safely assume that we might soon see them launch in the country. The price of the Huawei Freebuds 3 is also unknown as of now.
What are your thoughts on the upcoming Huawei Freebuds 3? Do let us know in the comments section below.