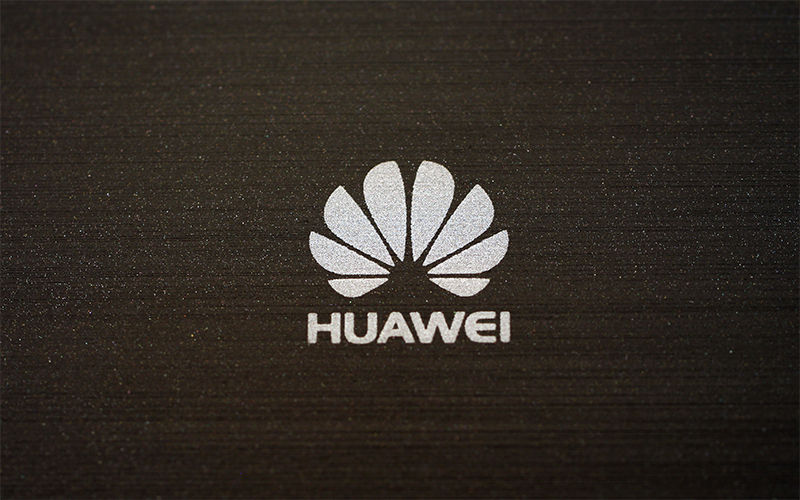 Huawei is reportedly going to introduce a new charging protocol in 2019 for its mid-range devices. Earlier this year, the company introduced the SuperCharge 2.0 alongside the Mate 20 Pro, but that technology was confined to flagship smartphones only. Needless to say, with the new charging protocol, consumers will be able to top up their handsets quickly.
The New Protocol Will Be Available For A Wider Range of Devices
The SuperCharge 2.0 technology that comes with the Mate 20 Pro offers 40W of power at 10V and 4A. However, apart from Huawei's newest flagships, the protocol is not available for other devices. Apparently, that's about to change as the company is reportedly going to come with another protocol next year that would probably be available for more smartphones. The rumored new protocol also has a voltage rating of 10V, but it provides 20W of power at 2A. This means that it won't be as fast as the SuperCharge 2.0. As the table below shows, the new protocol is expected in 2019. However, it is not known when exactly in 2019 it will arrive. Once it is released, Huawei's mid-rangers will hopefully charge faster.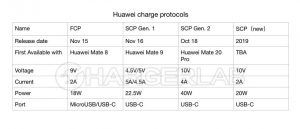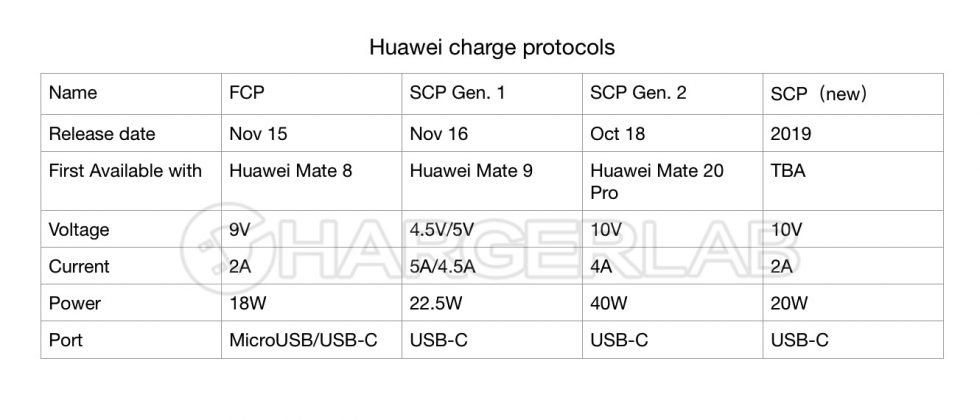 To recap, the Huawei Mate 20 Pro is a feature-packed flagship which has a gigantic 4200mAh battery. Thanks to Super Charge 2.0, the phone can be charged up to 70 percent in just 30 minutes. The phone also comes with a 15W wireless charger, which is pretty fast as per today's standards. Moreover, the phone can also wirelessly charge other smartphones which support the Qi Wireless charging standard.
What Exactly Is Fast Charging
In simple terms, fast charging enables you to charge your devices in just a fraction of time it takes to top it up the conventional way. The output of charge is measured in voltage and amperage. Voltage refers to the strength of the electric current, while amperage or current is the amount of electricity that is flowing. Multiplying the two gives you wattage, which is the measure of total power. To make their devices charge more quickly, OEMs boost one of the two.
Right now, Qualcomm's Quick Charge is the most commonly used one. Most manufacturers are using the Quick Charge 3.0 that has a power rating of 18W, although, Quick Charge 4.0+ has already been introduced. Quick Charge 4+ offers 5V at between 4.7A to 5.6A or 9V at 3A. Samsung has its own Adaptive Fast Charging, which only works with certain devices. Some of Samsung's devices, such as the Galaxy Note 8 support both Qualcomm Quick Charge and Adaptive Fast Charging. OnePlus has recently announced a new charging technology called the Warp Charge 30 alongside the OnePlus 6T McLaren Edition.
Along with increase charging speeds, manufacturers are exploring solutions that would enable them to replace lithium-ion batteries, as they are close to breaking point. However, it could take a long time before we see the next battery breakthrough.
Since the details about Huawei's new charging protocol are scarce, we will keep our ears on the ground to keep you updated. Meanwhile, check out the Huawei Mate 20 Pro below: