Huawei has launched two new audio products in India. The first is called the Huawei FreeLace, which is a pair of wireless earphones with a neckband design. The second is called the Huawei Mini Speaker, which is a water-resistant Bluetooth speaker that measures just 5mm tall and 56mm wide. Both these products will be sold exclusively via Flipkart.
Huawei FreeLace: Price in India, Specifications
The Huawei FreeLace wireless earphones are said to have been designed to offer surging bass and melodious treble. A key highlight of these pair of earphones is the ingeniously hidden USB Type-C plug that can be used for both pairing and charging the phone. This does put you in a position where you will need either a smartphone with a USB Type-C charging port or a wall charger with Type-C output.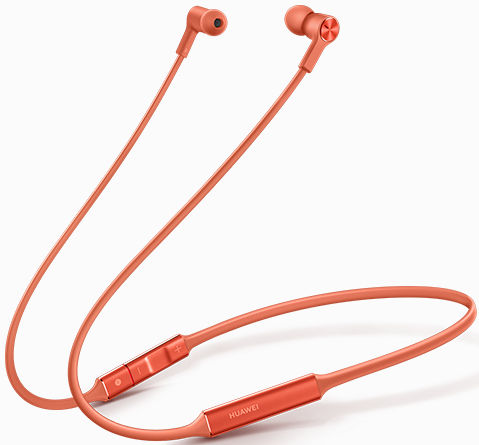 The earphones make use of 9.2mm dynamic drivers that make use of ultra-thin TPU diaphragms with a titanium plating. The two earpieces are connected to each other via a flat cable neckband. There are two metallic housings at each side of the neckband, with the right one incorporating the volume rockers, multifunction button, and power button, while the left unit is solid and only showcases a Huawei logo. This entire unit gets an IPX5 water and sweat resistance rating.
The two earpieces can also be attached to each other with the lp of the magnets that are embedded at their ends. Attaching the headphones will pause any music that was playing and shut them down, thus helping preserve battery life. The earphones instantly reconnect to your smartphone when detached.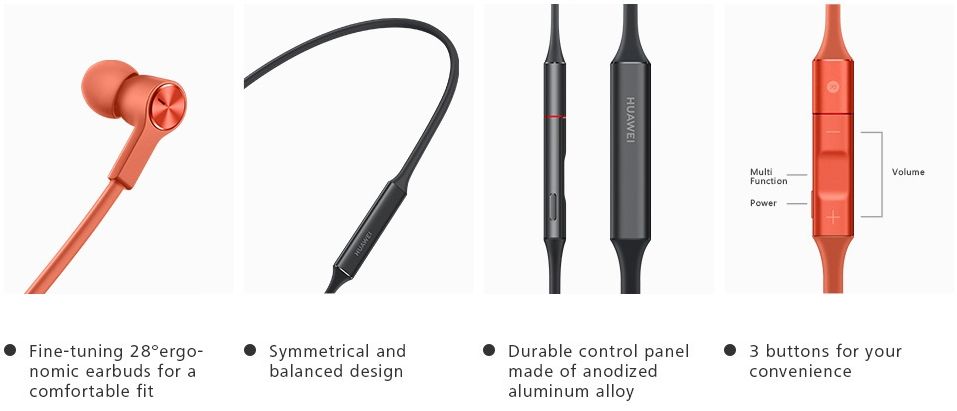 The USB Type-C plug is located in the inline control module. Simply detach the right earplug and connect the plug to your compatible smartphone. This will not only handle all the pairing functions but also charges the earphones. A 5-minute charge is said to provide up to 4 hours of playback, with a full charge offering up to 18 hours of playback and 12 hours of standby.
The Huawei FreeLace Wireless Earphones are now available on Flipkart for INR 4,999. While Huawei also makes an Amber Sunrise color variant of these earphones, only the graphite Black options seem to be listed as of now.
Huawei Mini Speaker: Price in India, Specifications
The Huawei Mini Speaker is an affordable Bluetooth audio unit that makes use of a 3W full-range speaker along with a bottom-firing passive radiator. The tiny can-shaped encasing of the Mini Speaker offers a minimalist design with just a single button for power, one indicator, and a microUSB charging port.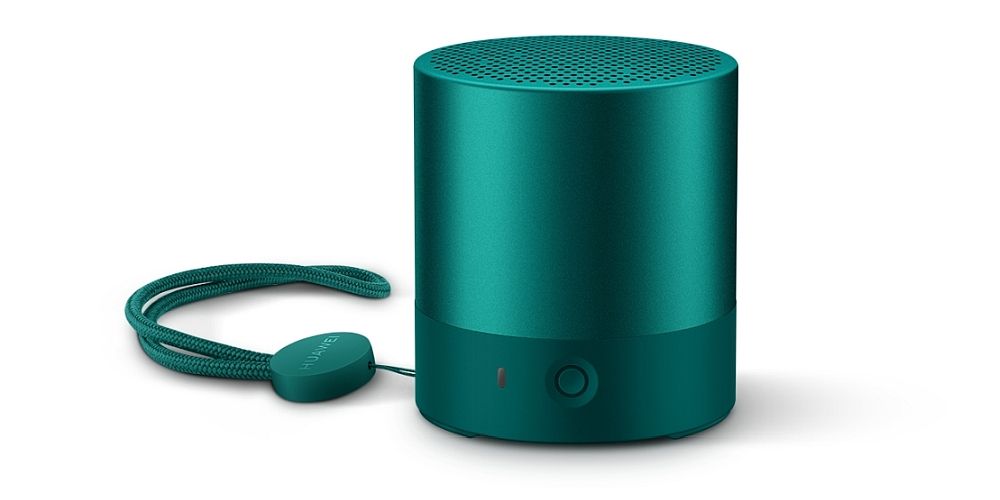 A standout feature of the Mini Speaker is its ability to pair with a second unit for a full 360-degree stereo audio effect. Each speaker also comes with a braided lanyard in the box for easy portability and attachment. The speaker is also water-resistant and comes with a rated of IPX4, allowing you to use it on a rainy day outside or perhaps in the shower.
The Huawei Mini Speaker is currently listed on Flipkart for INR 1,999. It is available in two color options – Emerald Green, and Graphite Black.