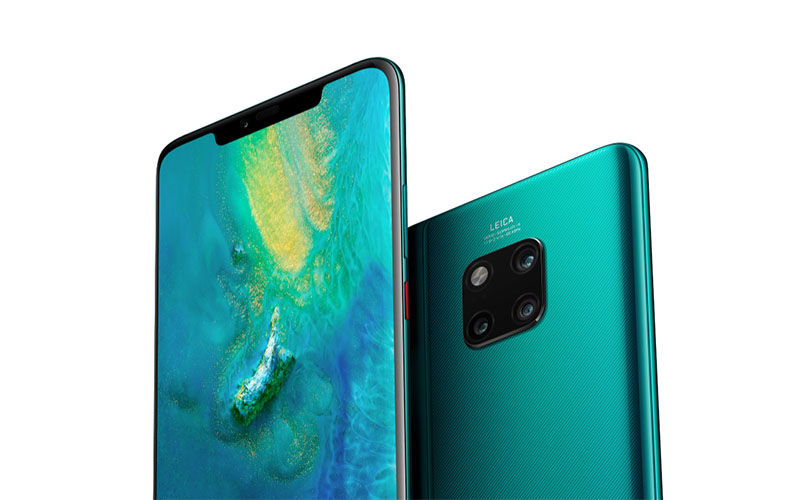 The Huawei Mate 20, Mate 20 Pro and the Mate 20 X are amongst the most powerful Android flagships launched this year. The Chinese giant is slowly making its latest family available in various regions, with China being the next market. Of all the three, only the Mate 20 Pro is confirmed to launch in India as an Amazon India exclusive, but there is a chance that the remaining two get sold as well. For now, here are all the details you need to know about the latest unveiling.
Huawei Mate 20, Mate 20 Pro, Mate 20 X Launch in China, Price Details & More
The sale of the Mate 20, Mate 20 Pro, and Mate 20 X will start at 10:08 AM local time from today. As for the overly expensive Mate 20 RS Porsche Design, it is going to be sold in China starting November 10. Now you're all wondering about the price, and they are as premium as flagships come. The Mate 20 RS Porsche Design will be available for 12,999 Yuan (approx. INR 136,898). The 64GB and 128GB storage variants of the Mate 20 will be sold for 3,999 Yuan (approx. INR 42,115), and 4,499 Yuan (approx. INR 47,380), respectively. Both of these devices are equipped with 6GB RAM.
Coming to the Mate 20 Pro, the rear-mounted fingerprint variant will feature 6GB RAM paired with 128GB storage. It is priced at 5,399 Yuan (approx. INR 56,859). The in-display fingerprint versions are more expensive. Both feature 8GB of RAM, with the 128GB storage version costing 5,999 Yuan (approx. INR 63,178). The 256GB internal memory version is priced at 6,799 Yuan (approx. INR 71,603).
All the Mate 20 and Mate 20 Pro variants will be available in the colors Emerald Green, Sapphire Blue, Pink Gold, Aurora, and Bright Black. Coming to the Mate 20 X, the 6GB RAM + 128GB version costs 4,999 Yuan (approx. INR 52,646), while the 6GB RAM + 256GB model will be sold for 5,999 Yuan (approx. INR 63,178). This massive handset will be available in the Sapphire Blue and Phantom Silver colors.
Huawei Mate 20, Mate 20 Pro, Mate 20 X, Which One Should You Get?
When it comes to these three flagships, there's something for nearly everyone. The Mate 20 will be aimed at customers who want to get a feel of Huawei's latest premium lineup without spending too much. However, they will lose out on things like an AMOLED screen, 3D face recognition, wireless charging, and an improved camera. The Mate 20 Pro is made for buyers who demand the best of the best from the smartphone industry.
This flagship is the first device in the world to get 5x optical zoom support without a retractable camera lens. It also supports Qi wireless charging and can top up other handsets like the iPhone XS Max wirelessly. It also comes with a superior camera system, and 3D face unlock. The Mate 20 X has a massive 7.2-inch AMOLED screen which gets support for a stylus. Its large display gives it plenty of room to house a big 5000mAh battery, giving the user more screen time as compared to the remaining two devices.
It gets nearly the same features as the Mate 20 Pro, except for 3D face unlock, more RAM, better water-resistance and wireless charging. If you don't mind these features missing from the Mate 20 X, perhaps you should purchase this when the flagship launches in India.
After you're finished reading about this news, you can check out our video review of the P20 Pro.