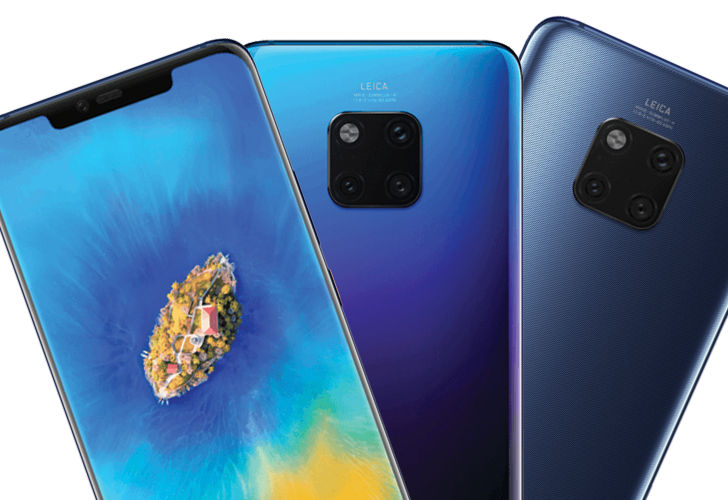 When it comes to smartphone OLED panels, only a few manufacturers come to mind. These include Samsung and LG. Others have always been considered inferior in terms of quality. LCD panels have been a popular option on budget smartphones. However, as technology advanced and the flagship phones of yesteryears become the budget phones of today, OLED panels have come into vogue. While most of the smartphone manufacturers resort to OLED panels made by either Samsung or LG, Huawei is definitely thinking out of the box. There is definitely more than just a few differences between the Huawei Mate 20 and Mate 20 Pro. However, one of the most significant differences is that the screen of the Huawei Mate 20 Pro has been manufactured by BOE.
Huawei's Mate 20 Pro Screen Is Manufactured by BOE
Huawei, in a big way, took a leap of fate by shifting from its OLED manufacturer and using panels manufactured by BOE. It must be remembered that BOE is in fact, quite well-established, having developed OLED technologies for many years. However, it is a Chinese based company and is more popular within the country than on an international platform. It isn't really surprising though as Huawei itself is a Chinese smartphone manufacturer.
It seems like what started as a gamble paid off pretty well. While the display of the Huawei Mate 20 Pro has a little more graininess than the Huawei Mate 10's display, it is superior in terms of quality. It is because of the panel manufactured by BOE that the Huawei Mate 20 Pro actually has a high pixel density of 536 PPI, resulting in an improved visual perception and clarity. Well, rumour has it that Huawei and BOE were planning on entering into a partnership where Huawei would use BOE'S OLED technologies in its upcoming foldable smartphones.
While we know who made the screen used by the Huawei Mate 20 and Mate 20 Pro, what about the Mate 20 RS Porsche Design smartphone? Well, it like the Mate 20 Pro comes with an OLED panel manufactured by BOE. Considering how well the displays seem to be, it won't be shocking if others smartphone manufacturers resort to the same.