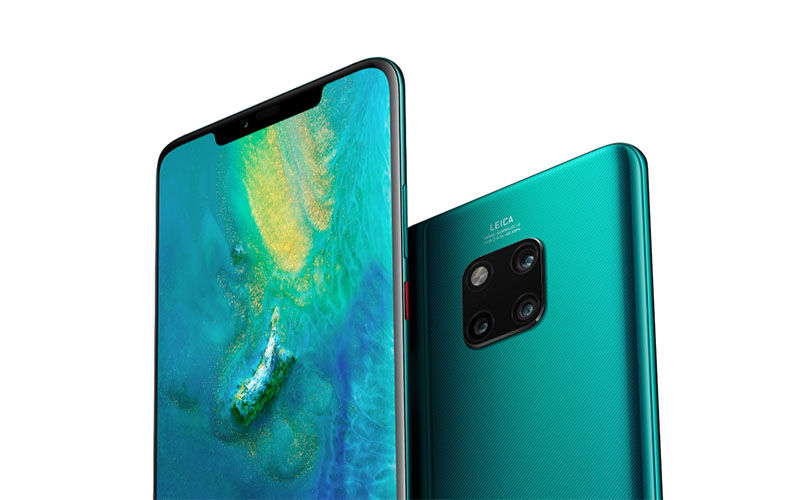 The Chinese tech giant Huawei has decided to launch its new flagship Huawei Mate 20 Pro in India, and the news has been confirmed by the Huawei Consumer Business Group, Vice President, Jim Xu. Xu has briefed media persons about the plans of the brand to increase its presence in the Indian market. Xu said the Mate 20 Pro will soon be released for sale in the Indian market, and with the device will come new Huawei tablets and computers as well. Like the Huawei P20 Pro, the Huawei Mate 20 Pro will also sell here as an Amazon exclusive product, as the brand will continue its partnership with Amazon for online sales, as per media reports.
Huawei Contemplating Exclusive Retail Stores In India
According to Xu, India is now a Tier-I country for Huawei, which means that the brand will be making new investments here in not just the smartphone segment but other tech sectors as well. "We are making strategic investments in the PC business. In the smartphone segment, Honor will continue to do their business as usual, even as we plan to increase the presence of Huawei-branded phones," Jim Xu told journalists at Huawei's India headquarters.
More importantly, the Xu has acknowledged the importance of retail stores in sales of consumer technology products. "We understand the importance of offline business. We may shortly open either exclusive Huawei brand shops or Huawei display zones or display desks in India," he said. The retail stores or display desks will first come to major cities, added Xu.
Huawei, according to Xu, is preparing to bring in its technology edge to its PCs, so that Huawei consumers in India have more than just smartphones from the brand. A complete digital ecosystem is on the cards, so that Huawei consumers can share files between their tablets, PCs and smartphones effortlessly, Xu added.
Quality Top Priority For Huawei, Says VP
The personal computers that Huawei makes are lightweight and easy to use, according to Xu. He asserted that Huawei is China's largest smartphone seller because the brand refused to compromise on quality for the sake of winning price wars. "It is very tough to build a global iconic brand from China. Instead of focusing on advertising, we have put the emphasis on creating product differentiators by investing massively on research and development," Xu said.
In China, Huawei sells a wide range of laptops, tablets, smart watches, smart home devices and other tech products apart from its smartphones. The company debuted only a decade ago, and that too with a small product called 3G dongle, but lately it has been challenging Samsung for the top spot in the global smartphone market. It will be interesting to see Huawei spreading its wings in India, especially, as its major Chinese competitor Xiaomi seems fond of the Indian market.
Key Features of Huawei Mate 20 Pro
The Huawei Mate 20 Pro was launched in London earlier this month. The new flagship retains the triple rear camera we saw on the Huawei P20 Pro, albeit in a different, squarish setup. Other devices in the Mate series include Mate 20, Mate 20 X, and Mate 20 Porsche Design.
The handset is the first to feature a Kirin 980 processor, which was unveiled earlier this year as 'the world's first' 7nm chipset. The device flaunts an in-display fingerprint sensor, and sports a 6.39-inch AMOLED display with Quad HD+ screen resolution, and a narrow but wide notch. The battery is a large 4200mAh unit with Huawei's SuperCharge technology, and it comes with a unique wireless reverse charging feature that makes it a wireless charging pad for other smartphones that support wireless charging.