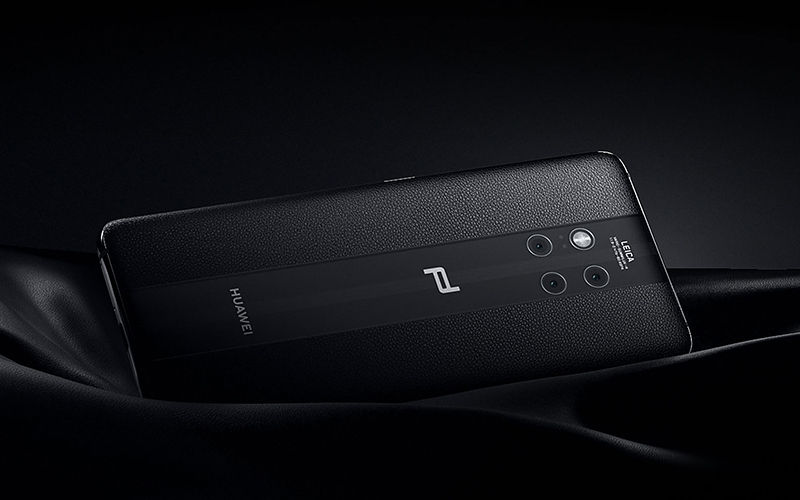 The Huawei Mate 20 RS Porsche Design variant was launched alongside three other models in China back in October. It was revealed that the sale of this smartphone would start on November 17. Seeing as how this handset was the most expensive one out of the group while featuring the same hardware as the Mate 20 Pro, it was not expected that this device would sell well. However, things have taken a surprising turn here, as the expensive flagship was sold out within seconds after it went on sale in China. This can indicate that the remaining models might also sell well in the region.
Huawei Mate 20 RS Porsche Design First Sale in China
The sale of the Huawei Mate 20 RS Porsche Design started at 10:08 AM sharp in China, where it was priced at CNY 12,999 or approximately INR 134,496. Even when using an estimated conversion, the Mate 20 RS Porsche Design is an expensive smartphone. Thanks to an impressive response from the Chinese market, the flagship will be going on sale tomorrow too, at 10:08 AM. However, one official said that the model is going to be available in limited quantity.
It is important to note that while the Mate 20 RS Porsche Design did sell out, no details were provided on how many units were sold. This is a common practice followed by manufacturers, and the lack of sale numbers indicate that there might not have been as many units up for grabs as the hype that is being created. Regardless, even if there were a few units sold, it would still mean a decent amount of revenue was generated on a single day.
In contrast to the pricing, the remaining members of the Mate 20 series are affordable. The 64GB and 128GB storage models of the Mate 20 cost CNY 3,999 (approximately INR 41,376) and CNY 4,499 (approximately INR 46,549), respectively. Both variants feature 6GB of RAM.
The Mate 20 Pro with a rear-mounted fingerprint reader, 6GB RAM and 128GB storage costs CNY 5,399 (approximately INR 55,861). The version with the in-display fingerprint sensor, 8GB RAM and 128GB storage is priced at CNY 5,999 (approximately INR 62,069). The 256GB storage model costs CNY 6,799 (approximately INR 70,346). The Mate 20 X comes in at CNY 4,999 (approximately INR 51,722) for the 6GB RAM + 128GB storage model, and CNY 5,999 (approximately INR 62,069) for the 6GB RAM + 256GB memory variant.
Huawei Mate 20 RS Porsche Design: Specifications, Features
The Huawei Mate 20 RS Porsche Design was inspired by the Porsche 919, a luxury sports car and it flaunts a 6.39-inch AMOLED screen with a 3120 x 1440 pixels resolution. It is running Android 9 Pie, and the internals include a 7nm FinFET Kirin 980 and an ARM Mali-G76 GPU. There are two variants being sold, and both of them feature 8GB of RAM. The base model comes with 256GB of internal storage, while the top-tier version offers 512GB of memory.
At the back, you'll find a 40MP+20MP+8MP triple camera setup with up to 5x optical zoom, while the front side gets a 24MP selfie shooter. There is no 3.5mm audio jack, but a USB Type-C adapter is provided in the box. The Mate 20 RS Porsche Design provides an in-screen fingerprint reader and 3D facial recognition for unlocking the device securely.
There is also a generous 4200mAh battery, with the smartphone providing support for 15-watt Qi wireless charging and 40-watt fast-charging. It can also reverse charge other Qi-compatible devices.
After you're doing reading about the Huawei Mate 20 RS Porsche Design sale, you can check out our video review of the P20 Pro, another triple-camera flagship from the company that was launched earlier this year.