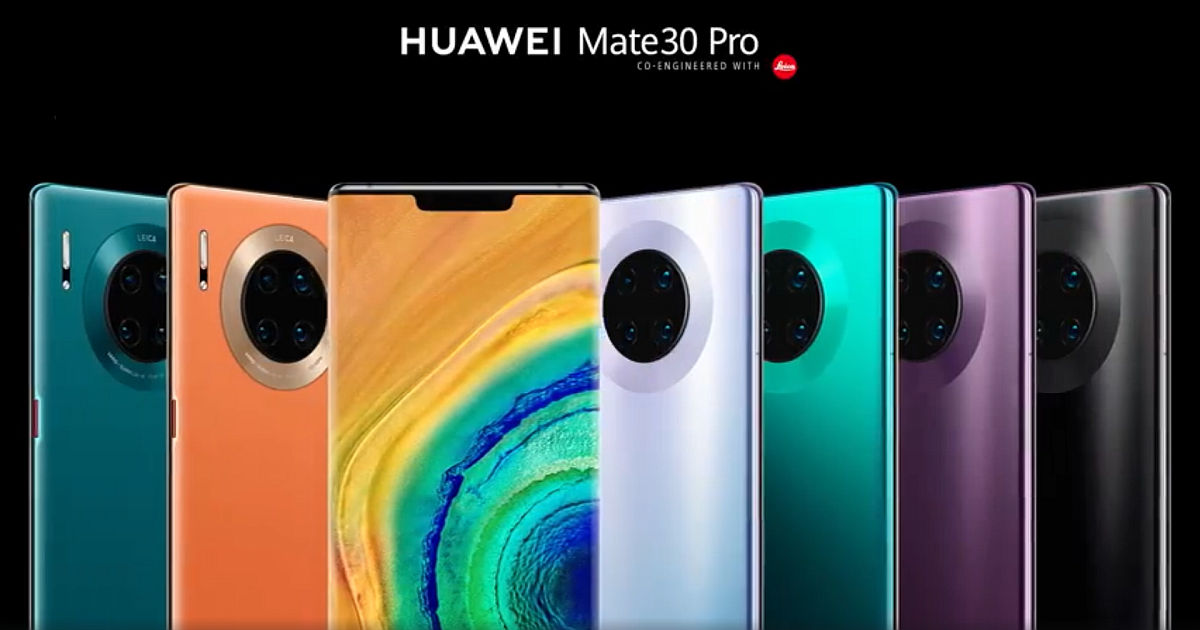 By this point, everyone is well-aware of the difficult time Huawei has been going through ever since it was put on the USA's entity list that prevented the Chinese phone maker from doing business with American companies including Google. Since the Play Store is the primary avenue by which most users outside of China get all their applications from, it was concerning as to how the brand would move forward without access to Google's services.
With the launch of the Mate 30 and Mate 30 Pro, we finally have Huawei's concrete solution to the problem. While the OS on the two new phones is still based on Android, users will have to rely on the Huawei AppGallery instead of the Google Play Store for whatever application they might need. The Mate 30 series is said to come with the Huawei Mobile Services (HMS) Core which apparently already offer over 45,000 apps.
Huawei Mobile Services are completely open-source and are meant to be proper replacements to Google Play Services. The brand has also said that it is investing $1 billion to help support and grow the project.
With that out of the way, let's take a look at what else Huawei has to offer with the Mate 30 and Mate 30 Pro.
Huawei Mate 30, Mate 30 Pro Specifications Features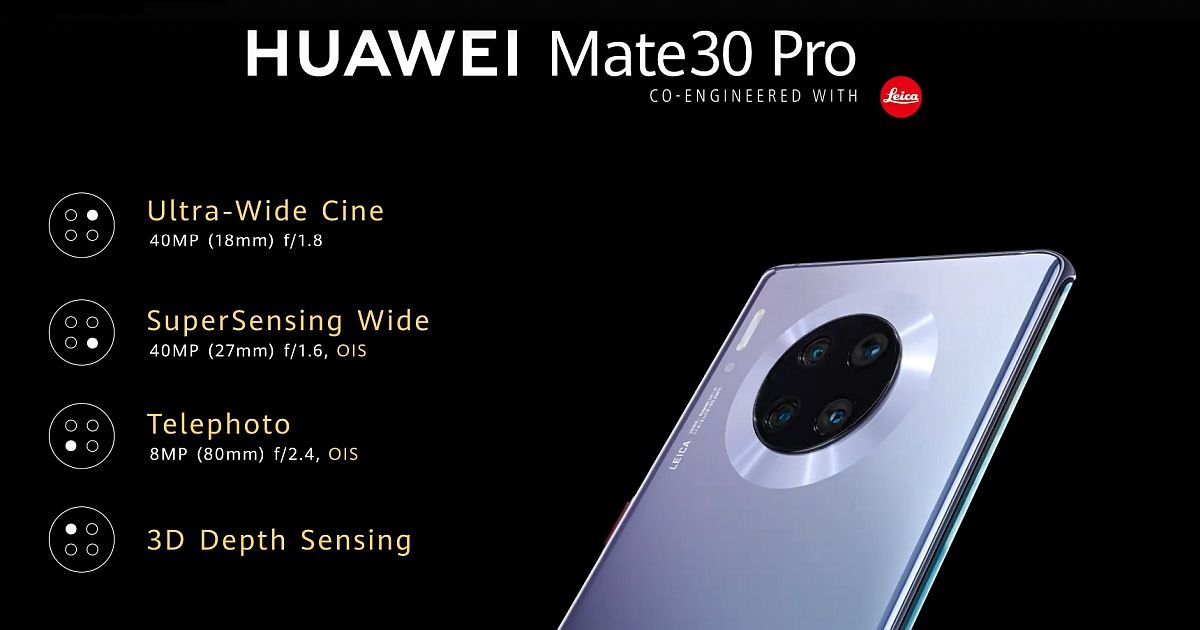 As expected, the imaging is the most impressive aspect of the new Mate 30 smartphones. Both handsets feature Leica-branded rear cameras that are placed inside a circular housing which Huawei likes to call the "Halo ring design." The Huawei Mate 30 Pro is particular comes with a 40MP Super Sensing primary rear camera accompanied by a 40MP ultrawide Cine Camera, an 8MP 3x Optical Zoom sensor, and a 3D ToF sensor. Both the primary and wide-angle sensor can make use of the ToF sensor for bokeh effects when recording videos. These two sensors also feature OIS support. This entire setup archives an impressive combined zooming range of 45x. For selfies, you get a 32MP front-facing shooter that is placed just beside the new 3D motion scanning sensors.
Most of the Mate 30's camera specs are the same as its elder sibling. It sports a similar 40MP primary rear camera alongside an 8MP telephoto lens and dual OIS support. That said, the ultrawide sensor resolution has been brought down to 16MP, and so has the selfie camera's to 24MP. When it comes to video recording, Huawei has finally brought 4K 60fps capture with its Mate 30 series. Furthermore, the phone is capable of ultra slow-motion video recording at an unprecedented 7680fps when in 720p.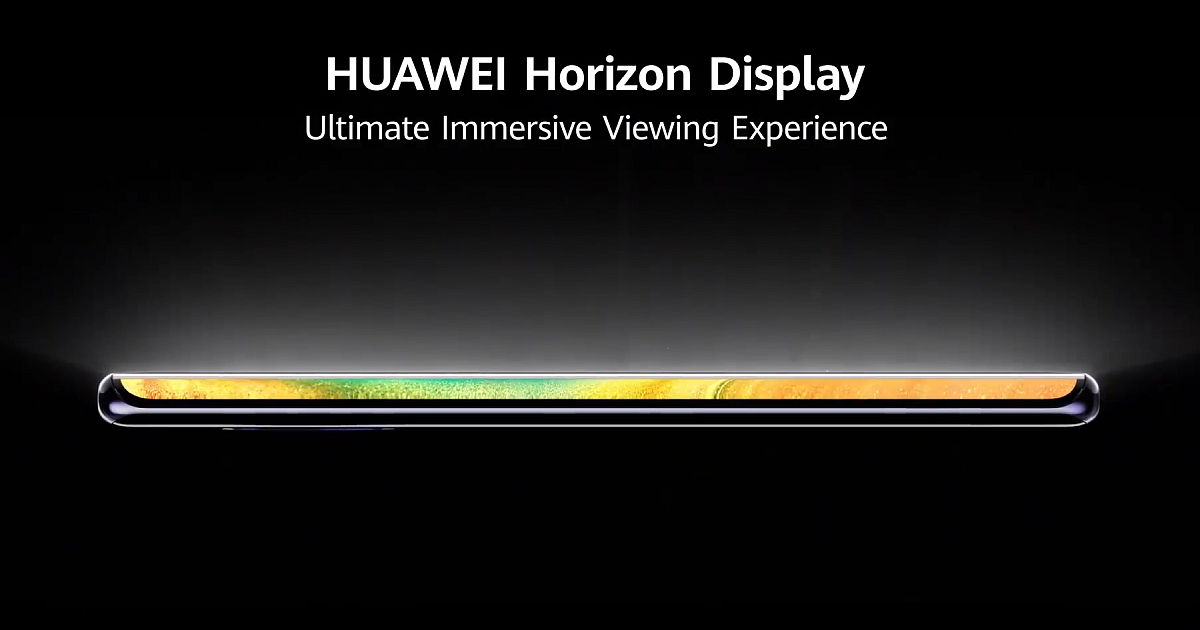 "Horizon Display" is the name Huawei has given to the 88-degree curved 6.53-inch OLED screen of the Mate 30 Pro. Here you get a Full HD+ resolution along with support for HDR10 and DCI-P3. Since this display entirely covers both edges of the phone, Huawei is offering virtual buttons for things such as changing the volume and clicking pictures. The more affordable Mate 30, on the other hand, comes with a flat 6.62-inch display and traditional side buttons. Both screen feature in-display fingerprint scanners for security, while the sensors up top allow for secure and reliable face unlock.
Huawei is going to offer the Mate 30 and Mate 30 Pro in 5G and 4G variants. Both variants will be powered by marginally different versions of the Kirin 990 chipset. The 5G variant is built on the 7nm + EUV process, while the 4G one is built on the standard 7nm process. Also, some of Kirin 990 5G's cores are clocked slightly higher, and it possesses two big NPU cores as opposed to the one found on its 4G counterpart. The 5G Mate 30 phones are also said to feature a total of 21 antennas, with 14 of them reserved for 5G connections. In terms of software, both phones offer EMUI 10 based on the latest Android 10.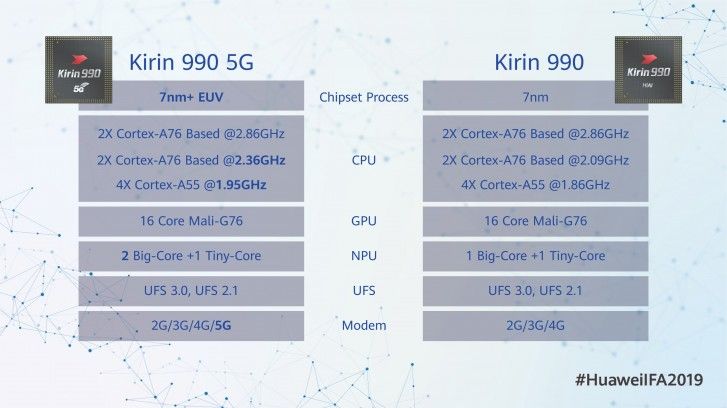 When it comes to battery life, the Mate 30 Pro offers a 4500mAh cell while the Mate 30 gets a 4,200mAh cell. Both handsets get support for 40W fast charging over a USB Type-C connection, while wireless charging goes as high as 27W. There is also support for reverse wireless charging if you need it. Other than the different battery sizes, the phones also feature different water resistance rating. The Mate 30 Pro gets an IP68 rating while the Mate 30 comes with an IP53 rating.
Huawei Mate 30, Mate 30 Pro Colors, Variants, Price
The Huawei Mate 30 and Mate 30 Pro will be offered in six color variants, where two of them apparently make use of "vegan" leather on their rear panels. You can choose from Space Silver, Emerald Green, Cosmic Purple, Black, Vegan Leather Forest Green, and Vegan Leather Orange. For those looking for genuine leather on their phone, the brand is offering the Porsche Design Huawei Mate 30 RS in Red and Black. While the rear camera placement of the Porsche Design phones is identical, you don't get the same the circular housing.
The Huawei Mate 30 Pro will come with 8GB of RAM and 256GB of storage and cost Euro 1,100 (approx. INR 87,000). The Mate 30 Pro 5G will come with the same storage setup and cost Euro 1,200 (approx. INR 95,000). Then we have the Porsche Design edition which is significantly more expensive at Euro 2095 (approx. INR1,65,000), but you do get a bump to 12GB of RAM and 512GB of storage.