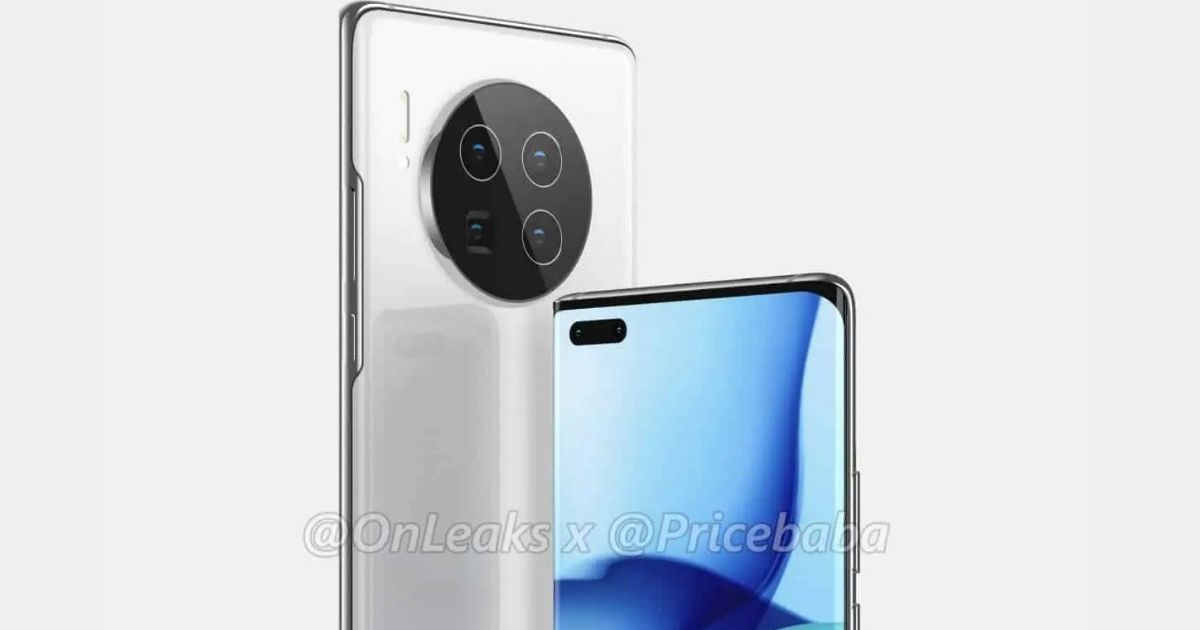 Huawei is reportedly gearing up for the launch of its Huawei Mate 40 series of smartphones. So far, we have received plenty of leaks and rumours surrounding the Huawei Mate 40 lineup of smartphones, but the moniker of the devices has not been confirmed. Well, we spotted the Huawei Mate 40 Pro smartphone on the NBTC certification website today, which not only confirms its moniker, but also helps connect the dots between several other certifications the device was earlier spotted on. Take a look.
Huawei Mate 40 Pro bags multiple certifications; launch imminent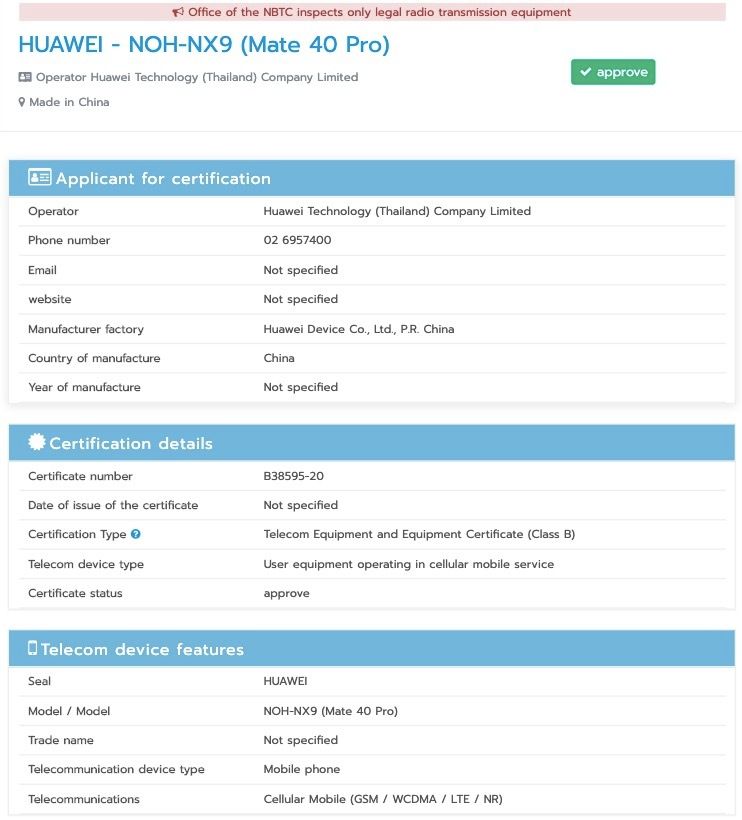 As seen in the NTBC certification image, the Huawei Mate 40 Pro (with the model number Huawei NOH-NX9) has recently been certified. The device will of course be a 5G compatible device. Other than these two things, the NBTC certification does not reveal anything else about the device. That being said, as we mentioned earlier, we now know as to which device the model number NOH-NX9 belongs to.
After doing a little more digging, we realized that the Huawei Mate 40 Pro has already appeared on the Bluetooth SIG certification website and the EEC certification website as well, thereby hinting at an imminent launch. It also suggests that the Huawei Mate 40 lineup of smartphones has a chance to go global as well.
Sadly enough, neither of the two certifications reveals anything when it comes to the specifications of the device. To learn more about the Huawei Mate 40 Pro, you can head to our previous coverage for the same.
As of now, this is pretty much all the information that we have been able to gather surrounding the upcoming Huawei Mate 40 Pro, but we are sure to receive more intel on the same in the coming days as the launch date approaches. Whenever we do, we will keep you posted on the same. What are your thoughts on the upcoming Huawei Mate 40 Pro smartphone? Do let us know in the comments section below.
Also Read: Huawei Matebook 14 2020 Launched with 14-inch 2K IPS Touch Display, AMD Ryzen 4000 CPUs: Price, Features