Highlights
Kunlun Glass is Huawei's own strengthened glass for enhanced display protection.
The Mate 60 Pro features second-generation Kunlun Glass.
The Mate 60 Pro display continued to perform well without any issues despite all the torture.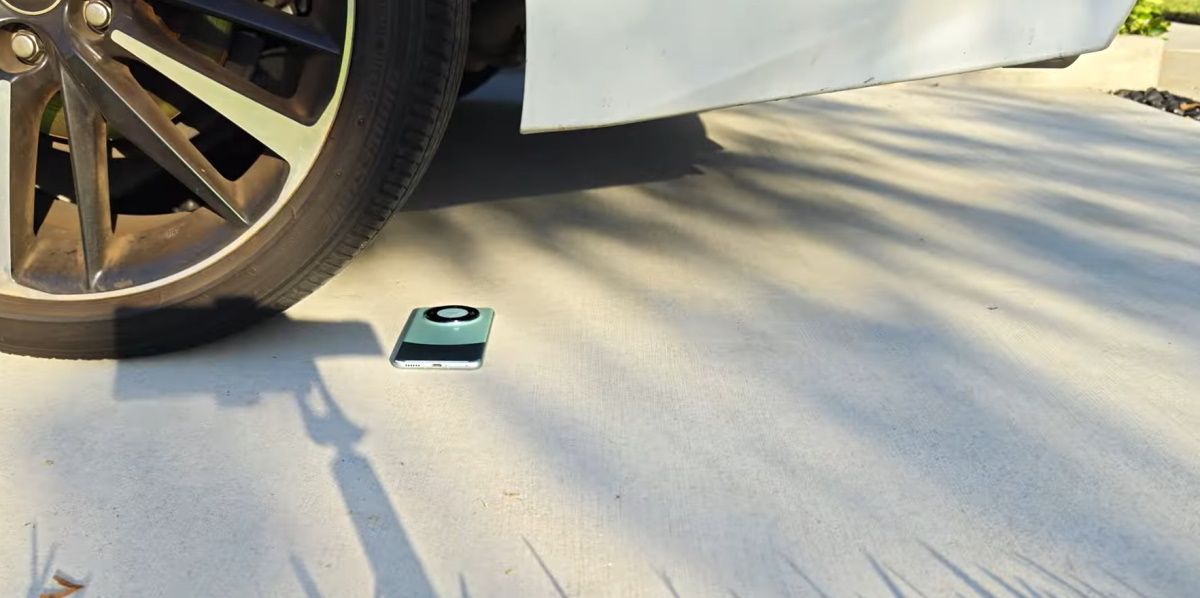 When we talk about smartphone durability, its display is one of the most vulnerable and expensive components to get repaired. This is the reason smartphone makers opt for strengthened glass like Corning Gorilla Glass for enhanced protection. Huawei is no different but it also opts for in-house Kunlun Glass on select Mate and P-series models. The latest Mate 60 Pro comes with second-generation Kunlun Glass and now, we have a drop test giving us an idea of its strength.
Huawei Mate 60 Pro Durability and Drop Test
YouTuber PBKReviews has posted a Huawei Mate 60 Pro drop test video on his channel. It is a short video that puts the newest flagship from the company under a bunch of tests. He even runs it over with a car to test the display's durability.
Since the Mate 60 Pro comes with a pre-installed screen protector, the host starts off by peeling it off. The first part of the drop test includes dropping the smartphone on a concrete floor from head height. There are two drops, one facing the screen and another facing the back panel. The smartphone received a few scrapes on the display and the frame but the display worked absolutely fine.
The third drop is also from the head height but the attempt is to drop it on the side. This resulted in the camera bezel glass receiving a crack as it ended up hitting the floor on the back. The last drop was done on the side as well but from the waist height. The phone received a few more scraps to the back and side but the display panel did not receive any damage.
The next phase of the Mate 60 Pro durability test included running it over with a car at a slow speed. The phone was put with its display facing the ground and it came out fully-functioning and undamaged once again. The last phase included giving the smartphone a sand and gravel bath to check for scratches.
Overall, the Huawei Mate 60 Pro managed to pass all the drop and durability tests with flying colours. The display was working as intended with no malfunction or physical damage. The host goes on to claim Corning Gorilla does not stand a chance against Kunlun Glass for now.
There is no doubt that the Mate 60 Pro display performed impressively in these tests but we would still suggest you take proper care from your side. It is advised that you use a good-quality screen protector and do not rely solely on enhanced display protection. You should also get a good case to keep the smartphone protected from accidental drops and bumps.