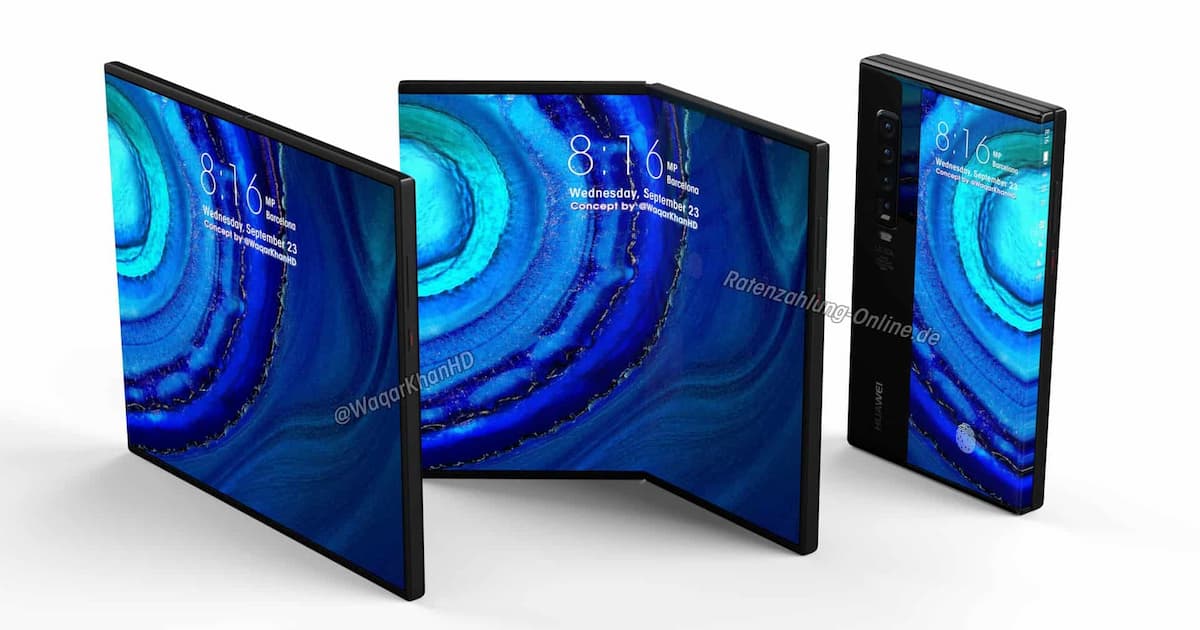 The previous foldable device from the smartphone giant, Huawei Mate XS, had a number of issues. The smartphone's hinge wasn't the best, leading to a range of issues while using the device. Now, Huawei is gearing up to launch another foldable device, the Huawei Mate X2. Huawei Mate X2 has been amidst rumors for quite a while now. The device was confirmed by Huawei after it cleared various certifications. The smartphone is all set to launch in China in February 2022. Now, we have got a sneak peek into what we can expect from the smartphone.
Huawei Mate X2 poster hints towards laptop mode
A post on Weibo, reveals a new poster launched by Huawei. The Huawei Mate X2 will indeed be featuring an inside folding design, as suggested earlier. Huawei has opted for this design to remove the creases from the display. Apart from that, one of the major highlights in the poster is the circle just behind the device. While Huawei doesn't mention what it implies, but from the looks of it, it seems like the smartphone might have a laptop mode. This was previously suggested by rumors as well.
In laptop mode, one part of the screen will act as the display while the other part will work as the keyboard. It was also speculated that the smartphone will feature a stylus as well. Alternatively, this can also hint towards a laptop mode, which would allow the display to be aligned at a specific angle.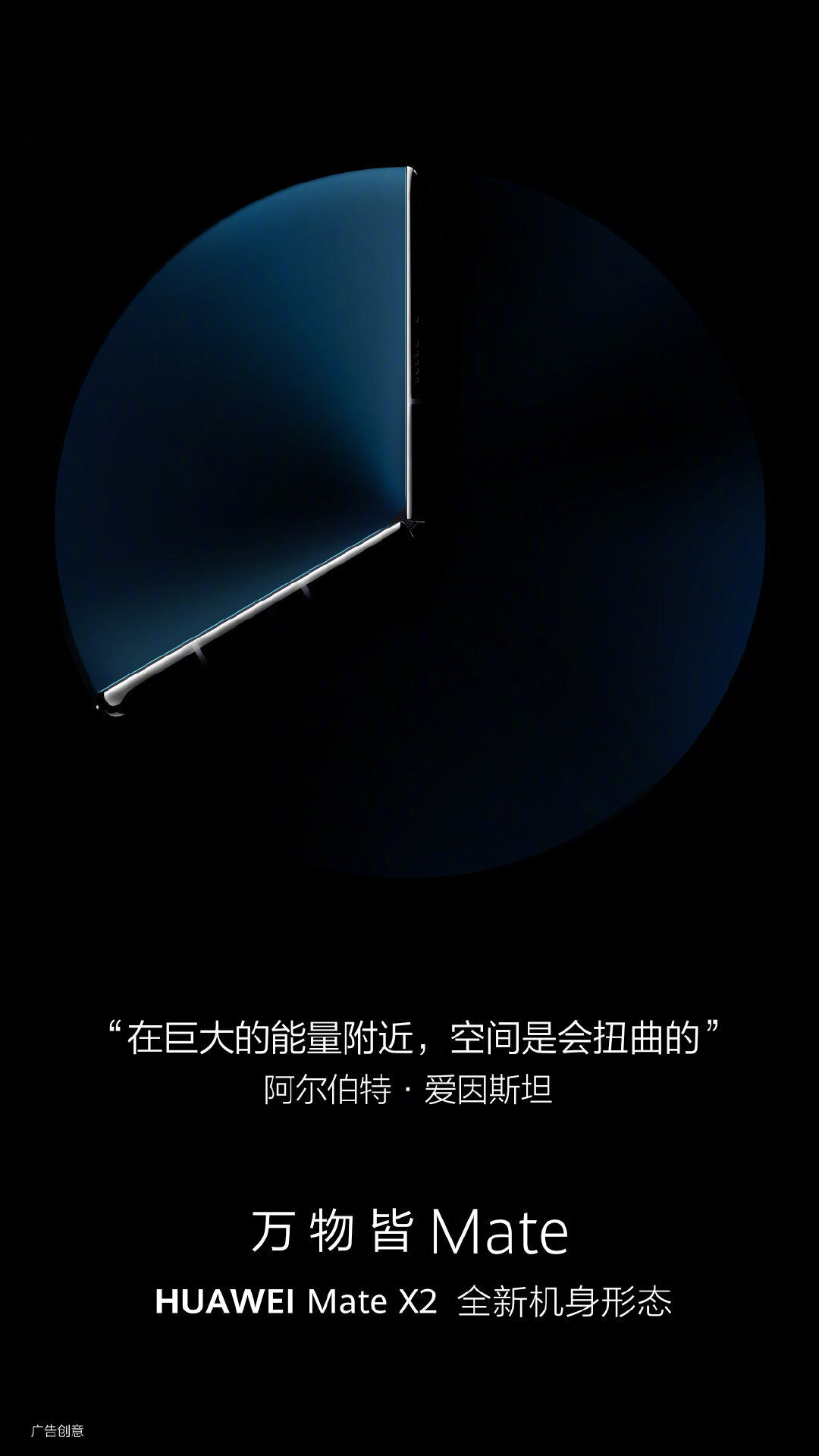 On top of that, the Weibo post also mentions that the foldable design of the smartphone is not its biggest highlight. Further details about this feature aren't mentioned, but it seems like Huawei is gearing up to launch something revolutionary.
As of now, we have quite a few details about the Huawei Mate X2. Huawei had earlier confirmed that the device will be featuring the 5nm Kirin 9000 SoC. Apart from that, the TENAA certification revealed that the device will feature an 8.01-inch main display with a resolution of 2480×2200 alongside an external display of 6.45 inches with 2700×1160 resolution. The smartphone will feature a 50 + 16 + 12 + 8 MP quad-camera configuration at the back.
With the launch of the device happening as early as next week, we should get more information about Huawei Mate X2 pretty soon.