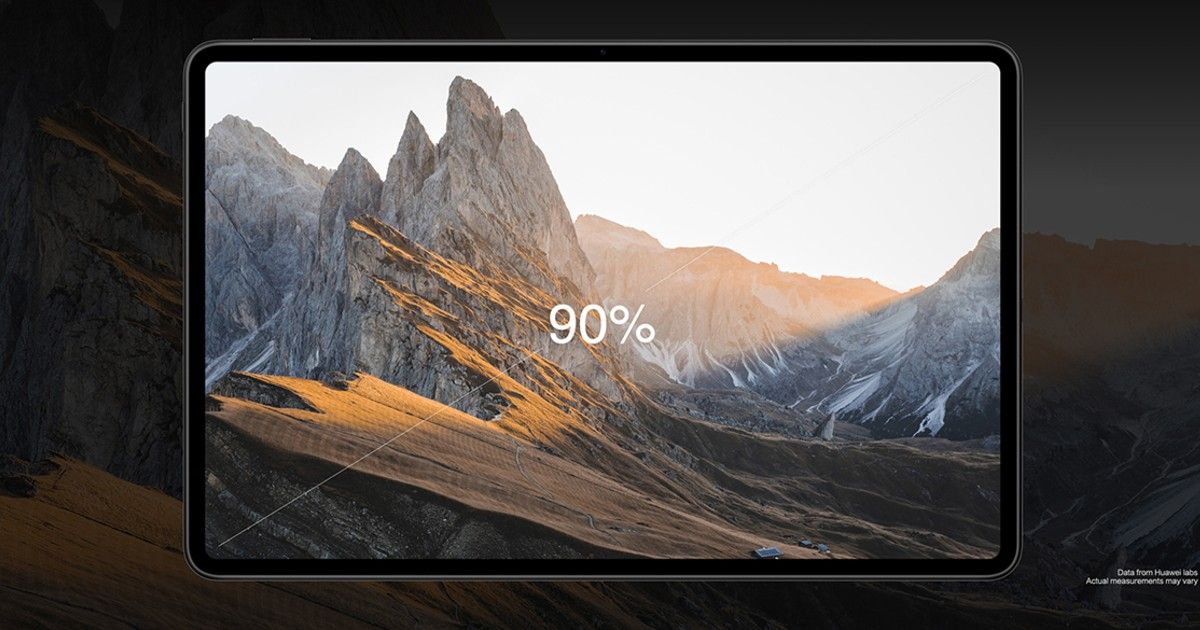 Huawei has launched a new range of MatePad tablets, which have two major news points. First (and more important of the two), the new MatePad tablets will run on HarmonyOS, which finally marks the consumer end launch of Huawei's custom forked Android OS. Secondly, Huawei has moved to using Qualcomm chips on its new tablets, instead of the usual range of Kirin SoCs that it deploys. The latter clearly marks a moment of struggle for Huawei, which continues to face the impact of being banned from using American technologies.
A report on the launch by The Verge further states that as per initial inspection, suspicions that HarmonyOS is nothing but a glorified custom fork of Android (minus Google services, of course) are very true. The one key reason for this is that the operating system is able to run a version of the WhatsApp messaging service's APK even in its new avatar, something that would have only been possible had the underlying code structure of the OS been similar to Android. Ever since facing previous US president Donald Trump's executive order, Huawei has been banned from doing business with American companies – even though Qualcomm received a partial sanction in late 2020.
In terms of the hardware launch, Huawei now has three new tablets – a 10.8-inch MatePad Pro, a standard MatePad 11 (with an 11-inch display) and a 12.6-inch MatePad Pro. The smaller MatePad Pro runs on the Qualcomm Snapdragon 870, while the MatePad 11 runs on Snapdragon 865. Huawei has still managed to save a flagship Kirin chipset, the Kirin 9000E, for the flagship 12.6-inch MatePad Pro, but it's a clear sign that the company is suffering from low stocks due to the US ban. Previous reports have quoted Ren Zhengfei, Huawei chief, as saying that the company will not have enough stock for its own chipsets should the US imposed ban and sanctions continue.
The large-screen MatePad Pro has a 2K+ OLED display, a 10,050mAh battery with 40W fast charging, a triple rear camera, a quad mic array and eight onboard speakers, as well as support for Wi-Fi 6. While the hardware set is fairly impressive, it's not clear if shipping devices with HarmonyOS, which do not offer preinstalled Google services and therefore does not support the official Android app ecosystem, would give Huawei much success outside of its home country, China. The company is also yet to reveal pricing details or any launch information regarding the new tablets.
Thanks for reading till the end of this article. For more such informative and exclusive tech content, like our Facebook page