The Huawei Nova 3i is a cheaper alternative to the Huawei Nova 3, a device which already offers flagship-grade hardware specifications and 3D facial recognition at a relatively affordable price. At Rs. 20,999, the Nova 3i offers the same look and feel but cuts down on the processor and 3D face unlock.
If this phone had been released in the Indian market a few months ago, it might have been a sensible offering. However, new phones such as the POCO F1 and the Honor Play (Review) have made their game-changing debuts in recent weeks, offering flagship-grade processors at never-seen-before prices. With such an intense competition in the market, can the Huawei Nova 3i possibly stand a chance? Read ahead to find out.
About This Huawei Nova 3i Review
For this review, I used the Huawei Nova 3i for a full two weeks in a single-SIM. I used a Vodafone SIM in Hyderabad. My usual setup consists of 3 email accounts running simultaneously along with the usual array of social media and IM apps such as Facebook, WhatsApp, Twitter, Slack and so on.
For the first few days, I used the device with Face Unlock enabled to test it out. For the rest of my time with the device, I relied on the good-old fingerprint scanner as my primary unlocking method. The device does offer a hybrid card slot, but the provided 128GB of storage was sufficient enough that I did not use a microSD card.
Huawei Nova 3i
Rs. 20,990
Design and Build Quality
9.0/10
What Is Good?
Exceptional build quality.
Tremendous battery life.
Rear camera is capable of decent day-light photography.
Impressive screen-to-body ratio.
What Is Bad?
Frequent lag, stuttering and freezing issues.
Inaccurate colours in rear camera images.
Stabalisation issues in front-facing camera that result in blurry selfies.
Huawei Nova 3i Review: Design, Build Quality
The Huawei Nova 3 and the Nova 3i look exactly the same. We got our hands on both the Black and Iris Purple colour variants of the Nova 3i, and we were not able to tell the latter apart from our Iris Purple Nova 3 review unit. While not as flashy as its counterpart, the Black variant that I ended up using for the duration of this review is just as premium and did garner some attention from curious bystanders.
This wasn't a surprise considering how the impressively large 6.3-inch display covers 82.2% of the front of this device. There is a wider-than-usual screen notch at the top which houses the earpiece and the dual-front camera setup. The charging and notification LEDs are housed inside this earpiece as opposed to being somewhere beside it. A sturdy and satisfactorily-tactile power button, as well as volume rockers, are found at the right edge of the device, while the left has a dual-SIM/microSD card hybrid slot.
In between the loudspeaker and 3.5mm headphone jack at the bottom is where we see our first design change compared to the Nova 3. Where the more expensive handset offers a USB type-C charging port, the Nova 3i comes with a more familiar, microUSB port. Apart from this, the only other visual change on the Nova 3i is with the text printed underneath the vertically mounted rear cameras.
As such, the build quality of the Nova 3i is just as good as its pricier sibling. The Nova 3i offers a premium all-glass build that is constructed around a metal frame. It is obviously just as slippery as any other device built this way, but Huawei does provide a transparent silicon case in the box to address this concern. I opted not to use the case for this review and can confidently say that the device was able to survive without any major harm. There were, however, a decent amount of scratches and scuffs on both sides of the device, and I would advise you to at least use a screen protector.
Huawei Nova 3i Review: Display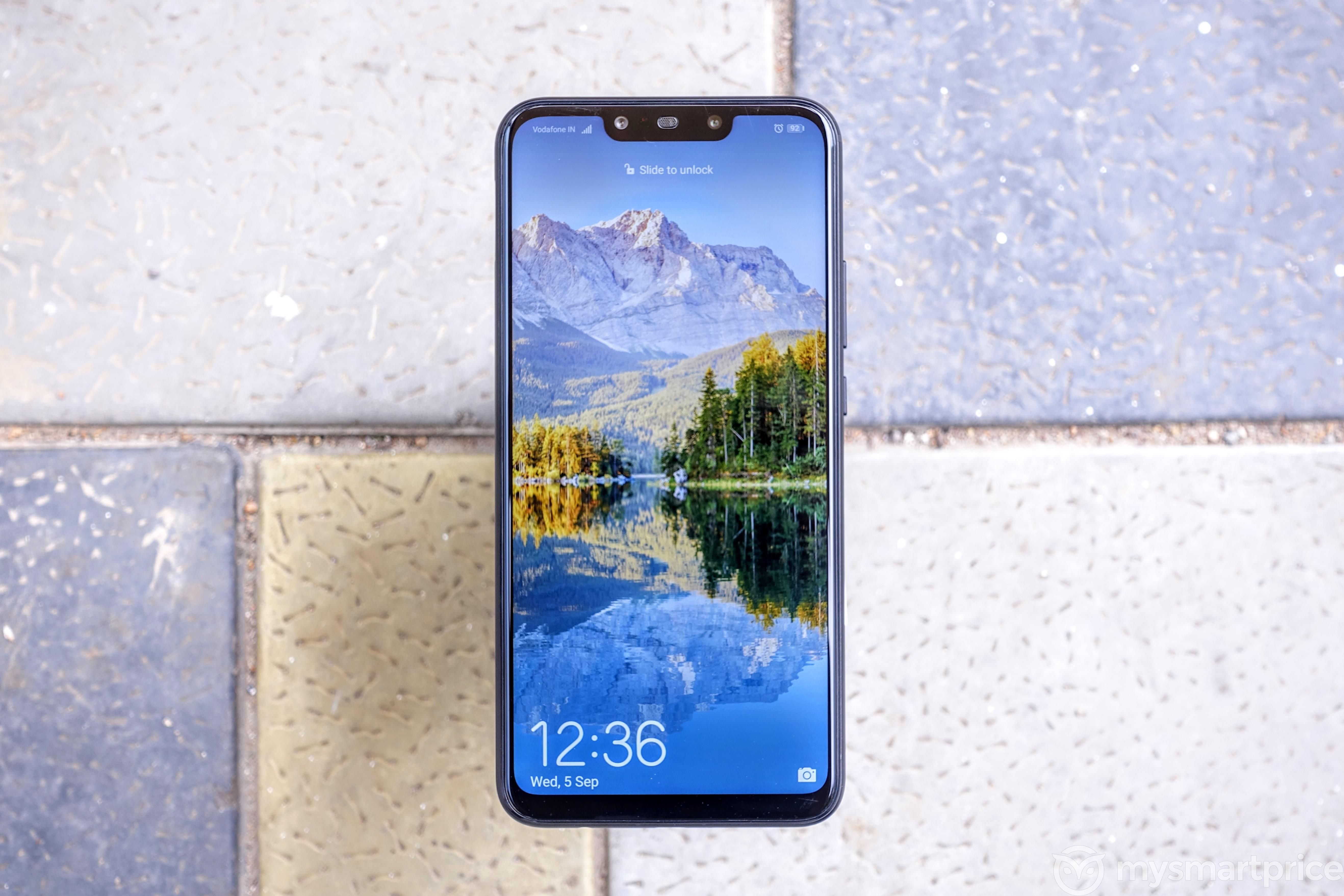 It isn't surprising that Huawei is using a very similar 6.3-inch IPS LCD on the Nova 3i compared to the one found on the Nova 3. This screen is said to support 16.7 million colours while maintaining an awkward 19.5:9 aspect ratio. Although impressive to look at, games and videos will present an issue trying to adapt to such a wide real-estate. And as is the case with most 2018 smartphones, the phone does get a considerably wide notch at the top which does manage to hinder some experiences now and then. However, there is a software toggle to (sort of) turn off the notch, along with an inbuilt optimisation feature which tends to prevent applications from getting obstructed by the notch by adding a black bar.
As should have been evident by now, the real-world performance of the Nova 3i's display also remains unchanged coming over from the Nova 3. Outdoor screen visibility was strictly average, while colours feel slightly oversaturated. As is the case with standard LCD panels, the Nova 3i's screen faces issues with blue, red, and magenta swatches in our gradient test. This intensifies further if you switch over to the provided 'Vivid mode' which does make colours pop, but by sacrificing on their accuracy. Then again, the provided colour wheel lets you set the overall tint and temperature of the display to your liking.
You can head over to our review of the Nova 3's display for further details regarding this screen's performance. As we have mentioned there, this display would have a 'good enough' rating if it wasn't for the competition faced by the Nova 3. However, the lower price tag of the Nova 3i means this screen is on-par with what its competition offers.
Huawei Nova 3i Review: Software, Performance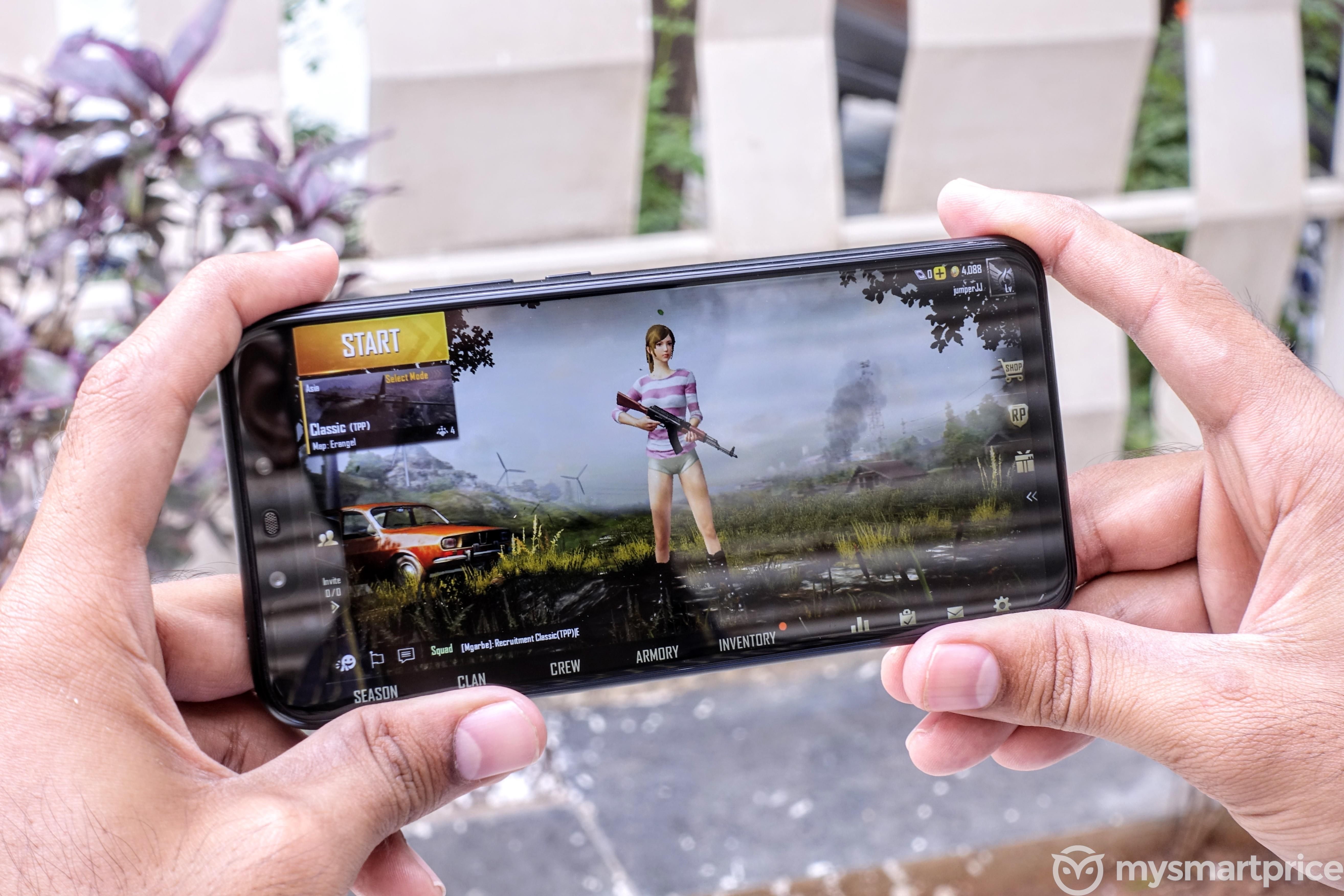 The Huawei Nova 3i is the first phone from Huawei to feature its latest Kirin 710 processor. This chipset has been paired with 4GB of RAM which should be sufficient for moderate multitasking. Out of the box, the device will run Android 8.1 Oreo with Huawei's EMUI version 8.2 skin running on top. Unfortunately, the device is plagued with stuttering and lag that present itself intermittently. This is probably due to the chipset being too new to have all of its bugs ironed out. This results in an inconsistent experience where apps and games will work decently but only after having to go through the glitchy ordeal of getting them up and running.
Being a 2018 handset, the phone offers both facial recognition and a rear-mounted fingerprint scanner for security. Huawei has certainly come a long way in perfecting these aspects of their smartphones. The facial scan is just as quick and accurate as ever even in low light. The fingerprint scanner is swift as well. Sadly, the unlocking animations are also affected by the inconsistent performance of the Kirin 710 which makes it seem as if the device takes ages to unlock.
Huawei Nova 3i - Software, UI
Apart from this, the software experience itself is quite enjoyable once you get used to it. As is typical with EMUI, you get the option to enable and disable the app drawer. There are motion control features such as flip to mute, raise to wake/reduce volume, raise to ear to answer a call, and three-finger swipe for screenshots. Furthermore, a feature called HiTouch which works in collaboration with Amazon Assistant is found on the Nova 3i. When triggered, the feature will scan on-screen items and present Amazon listings for corresponding products.
However, EMUI isn't perfect. You get a decent amount of bloatware, and while you can remove some of them, many will still remain. Not all of these apps are entirely useless though and can come in handy if you choose to use them. A few such that stand out include a themes app to customise UI elements, a Party Mode app that lets you sync music across multiple Huawei/Honor devices, and a Ride Mode app that redirects calls so that you can have an uninterrupted commute.
Huawei Nova 3i Benchmarks
Audio quality is another aspect Huawei decided to focus on. While the bottom firing speaker is pretty standard, the phone's integrated Huawei Histen sound effects that work over headphones are certainly worth the attention. The software lets you pick from presets of a few Huawei headsets, or go with standard profiles of in-ear, on-ear and over-the-ear headsets. Over this, you can run a '3D Mode' for positional or surround sound experiences. A 'Natural Mode' is present to reproduce authentic sound, and a 'Standard Mode' exists that reduces sound quality to cut down on power draw and conserve battery.
Huawei Nova 3i Review: Camera
Huawei Nova 3i Camera App
The rear camera on the Nova 3i consists of a dual sensor setup where the first lens is a 16MP camera with an ƒ/2.2 aperture accompanied by a 2MP depth sensor. I'm not sure how much this depth sensor is supposed to contribute to the overall image as the Nova 3 manages similar depth effects with its 16MP ƒ/1.8 lens which does not come with any dedicated depth sensor and instead offers a 24MP B/W (monochrome) lens.
The camera app UI of the Nova 3i should be pretty familiar for someone who may have used a Huawei or Honor phone in the past. You get all the standard options to toggle between such as Aperture, Portrait, Photo Video and so on at the bottom. There is also an AR lens option which offers 3D Qmoji that clearly looks like a rip-off of Apple's Animoji. However, my only real gripe with EMUI's camera app remains the same – the unintuitive placement of the HDR mode which is hidden inside the other section instead of being easily accessible from the viewfinder.
Huawei Noca 3i: Rear Camera Samples
When it comes to the actual performance of the rear camera, the result is again a mixed bag. Outdoor sceneries in daylight are captured superbly by this setup. Colours of the sky and trees are captured accurately. However, low light presents a challenge, and colour accuracy is severely affected. In one instance, the entire image ended up with an unnaturally pink hue.
Images captured by this camera during the day do look sharp and detailed, but only if you don't zoom in. Low light shots fare much worse with considerable noise and loss in clarity, but this is to be expected by most phones at this price point. Sources of light in night time shots also ended up with a considerable glare. The overall dynamic range was also unimpressive.
Huawei Nova 3i: Selfie Samples
As for the selfie camera, the Nova 3i offers the same 24MP+2MP setup found on its more expensive counterpart. While capable of good photography, there was a challenge I faced with the stability of this camera as most of the shots taken ended up being blurry. The 2MP lens does help with bokeh images, but the edge detection isn't something to write home about. Low-light shots are also decent especially with the display backlight assisted screen-flash.
Overall, both front and rear cameras of the Nova 3i are capable of some great photography, but only as long as you are willing to put the time and effort into taking them. There are issues with stability which especially present themselves while trying to take selfies. And then there is the matter of colour accuracy with the rear camera. I'm not sure if the camera instability was a result of a deliberate oversight on Huawei's part as a cost-cutting measure, or if it was another aspect affected by the unrefined chipset.
Huawei Nova 3i Review: Battery Life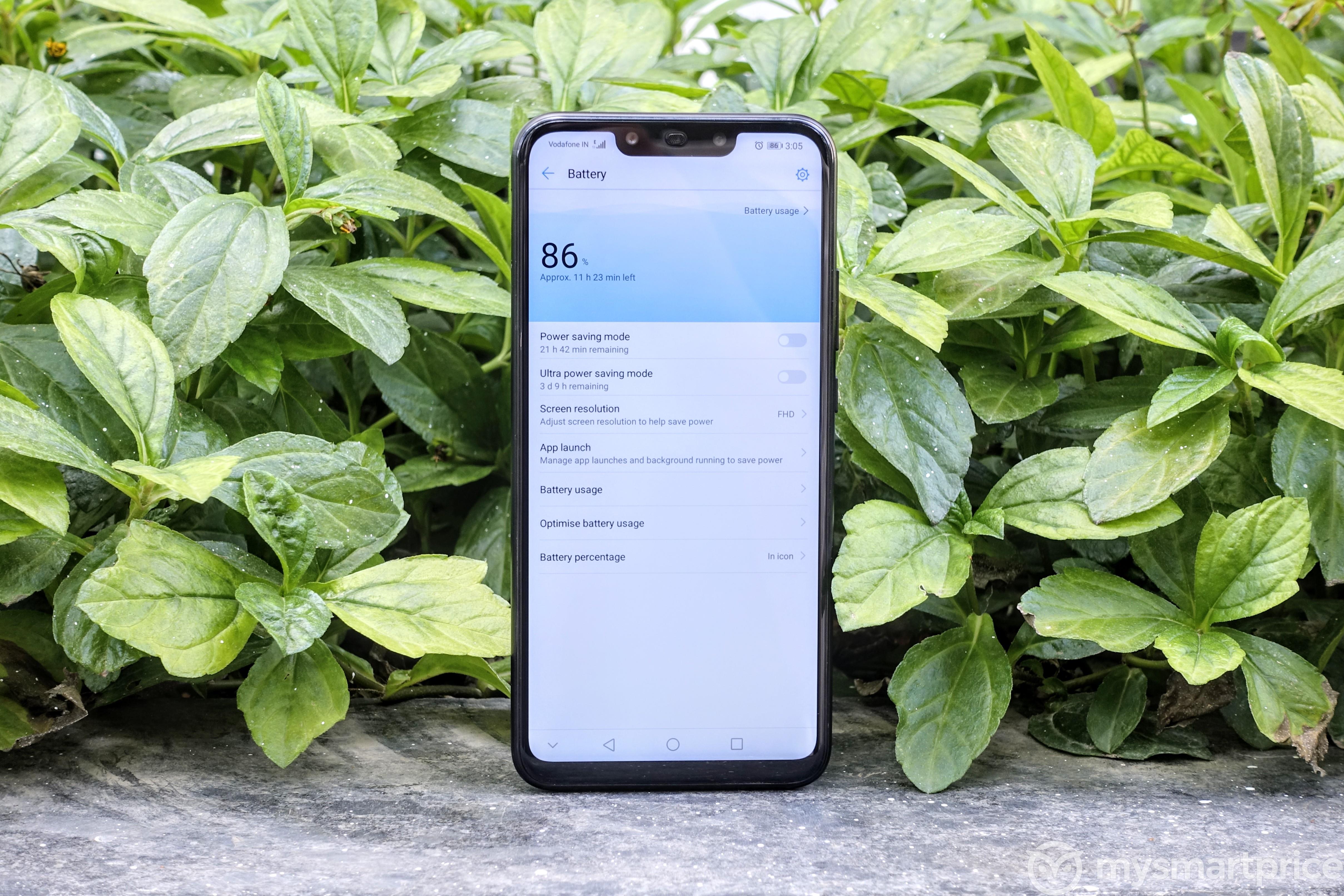 Compared to the Nova 3, which came with a 3750mAh battery, the Nova 3i's battery is marginally smaller at 3340mAh. However, the real-world performance metrics for the two are reversed. Where the more expensive device is likely to provide an average screen-on-time of 6.5 hours, its lower-priced sibling is easily able to manage 7 hours or more. Standby time is also impressive as it easily achieves 35 to 40 hours. On light usage, I was easily able to survive more than one and a half day with the phone. With a slightly heavier use, I would still have at least a 15% charge left by the end of the day.
The battery management mechanisms of EMUI are certainly impressive as well. They might be sometimes on the heavy side as apps do tend to be killed off relatively quickly, but it's difficult to complain considering how long the battery lasts. Furthermore, battery optimisation features provided in this OS also promise to increase the already impressive battery life even more. You get a standard power saving mode which will tone down the brightness, limit background activity, turn off vibrations and so on. Then there is the ultra-power saving mode that disables pretty much everything other than a maximum of six applications of your choice.
Huawei Nova 3i Review: Should You Buy It?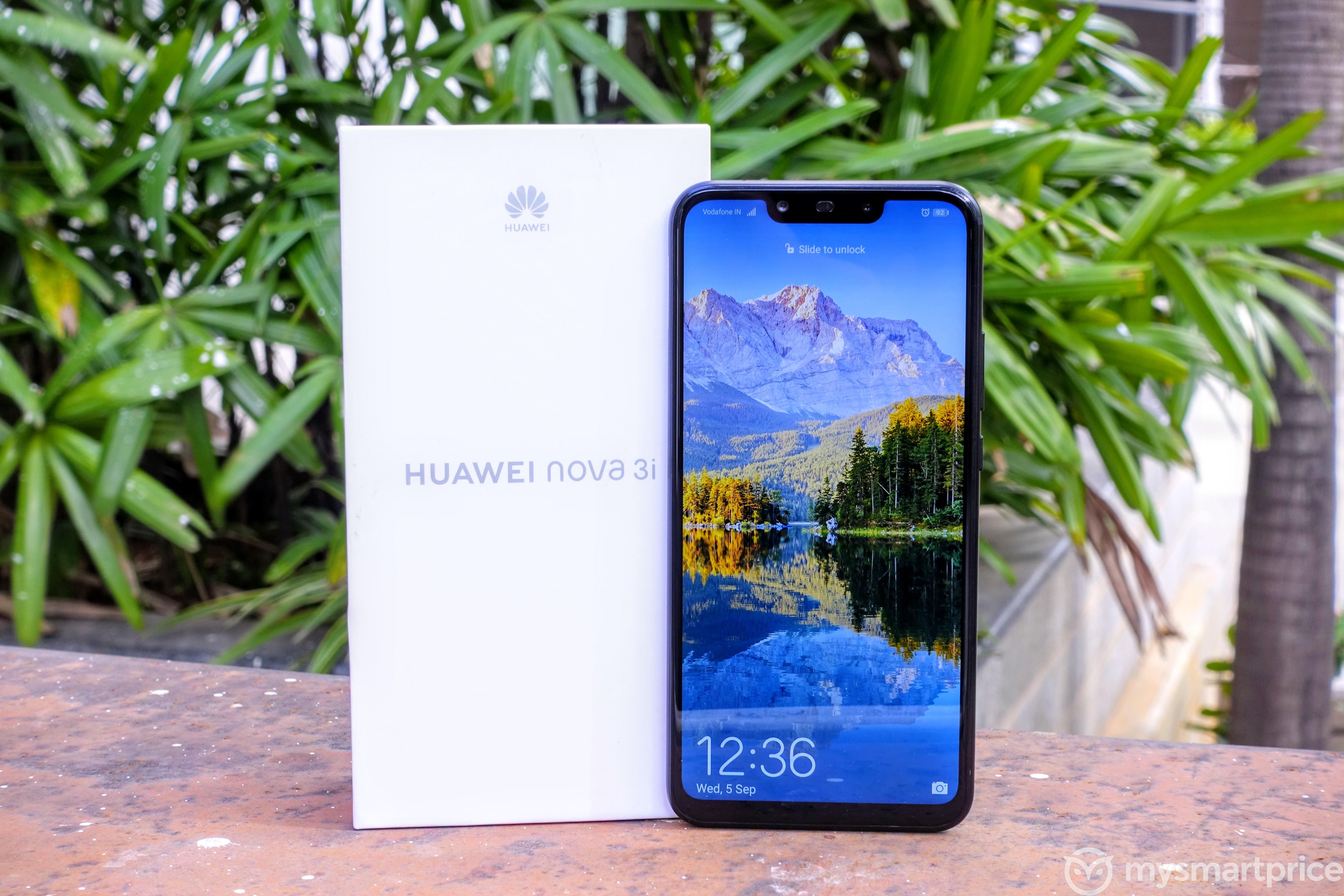 Huawei's Nova 3i had the potential to be a worthy contender in the Rs. 20,000 segment of smartphones in India. However, it faces steep competition from the recently launched POCO F1. And let's not forget the smartphone from Huawei's sub-brand, the Honor Play (Review). The only aspect in which the Nova 3i stands out is its superb build quality and amazing battery. However, its inconsistent performance and camera make it a really tough sell as the two smartphones mentioned above offer significantly better performance at about the same price.
Huawei Nova 3i
Rs. 20,990
Design and Build Quality
9.0/10
What Is Good?
Exceptional build quality.
Tremendous battery life.
Rear camera is capable of decent day-light photography.
Impressive screen-to-body ratio.
What Is Bad?
Frequent lag, stuttering and freezing issues.
Inaccurate colours in rear camera images.
Stabalisation issues in front-facing camera that result in blurry selfies.