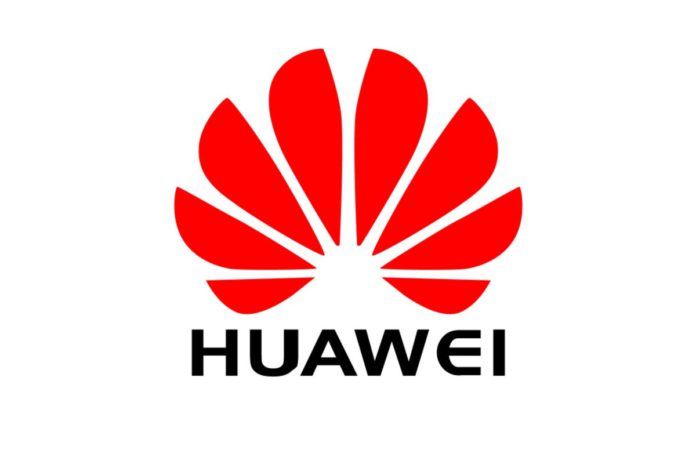 Update (14/04/2020):
Unlike what we have said in our original story, the BMH-AN10 turns out to be the Honor 30 after all. The confirmation comes from AnTuTu's post on Weibo as you can see in the image below.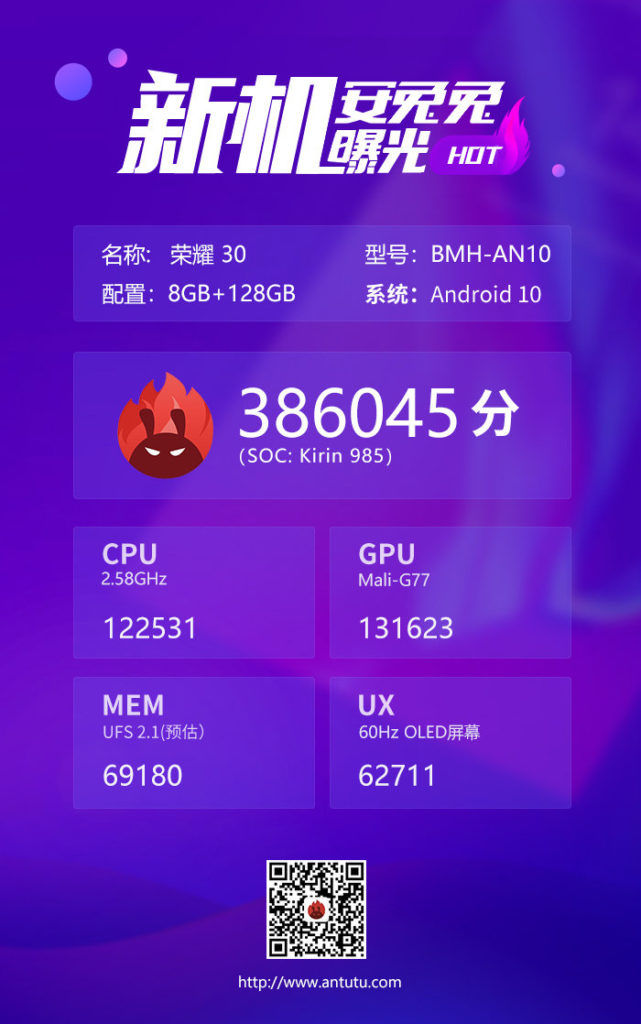 ---
The original story follows…
Last month, we came across a listing of an unannounced smartphone from Huawei, codenamed BMH-AN10, on 3C. At that time, we thought that this phone could be one of the models of Huawei P40 series, Huawei Nova 7 series, or Honor 30 series, going by its model number.
However, soon after we spotted the device on 3C, Huawei launched the P40 series and we found out that the BMH-AN10 model number didn't belong to any P40 series smartphone, which suggested that BMH-AN10 is either an Honor 30 series device or a Huawei Nova 7 series device.
Now, as you might know, Honor has launched the Honor 30 series smartphones. And we've discovered that the BMH-AN10 model number doesn't belong to any Honor 30 series device either, which leaves us with a thought that BMH-AN10 is a device in Huawei Nova 7 series, which is expected to launch soon. And our speculation is that the BMH-AN10 is Huawei Nova 7.
Now that we've solved the mystery about the model numbers, let us discuss what the title of this article says. We have now spotted the Huawei BMH-AN10, which we are speculating to be the Nova 7, on Geekbench. And the listing of the device reveals a few key specifications of the upcoming device from Huawei. Let us have a look at all the details.
Huawei Nova 7 (BMH-AN10) Spotted on Geekbench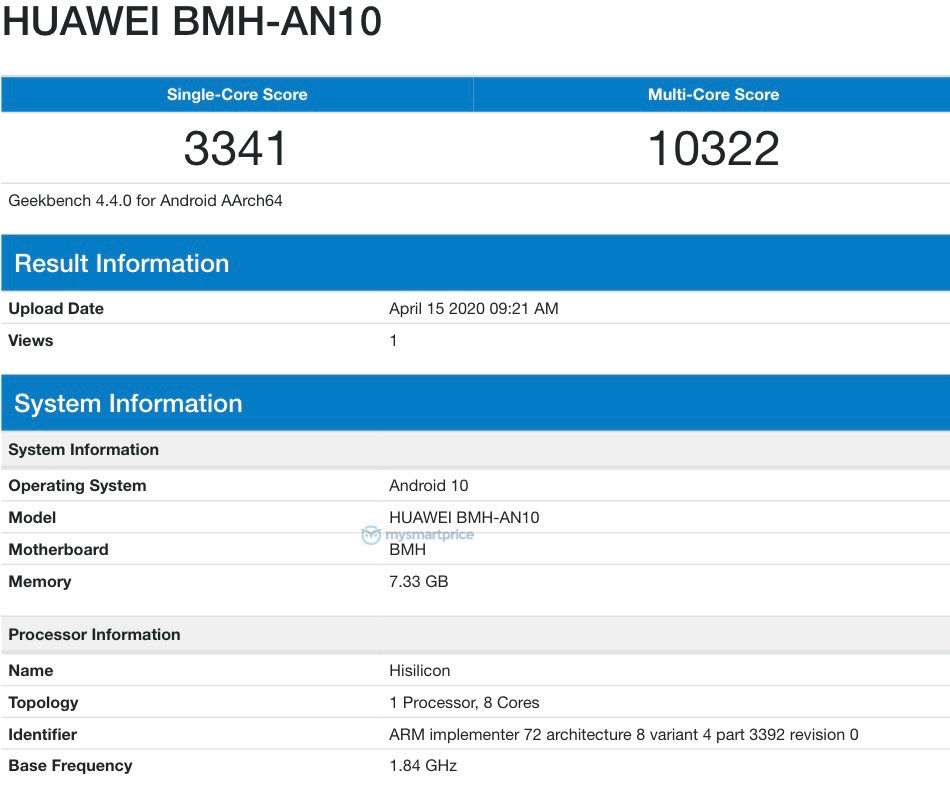 The listing of the Huawei BMH-AN10 on Geekbench reveals that the smartphone has the Android 10 operating system and 8GB of RAM. The listing also reveals that the smartphone has an octa-core processor from HiSilicon with a base frequency of 1.84GHz. The device has scored 3,341 in the single-core test and 10,322 points in the multi-core test. These benchmark scores match with that of the Kirin 980 and the Kirin 985. However, it is unlikely that Huawei will launch a smartphone with Kirin 980 when it already has the more advanced, Kirin 985 in its hand. So, it is possible that the octa-core processor that we see in the Geekbench listing is the Kirin 985.
From the listing of the Nova 7 on 3C, we know that the smartphone has 40W fast charging. And a recent leak regarding the smartphone suggests that it will have a curved screen with a punch-hole. Those are the only details of the smartphone that we have at the moment. Hopefully, we will know more as the launch nears. What do you think about Huawei Nova 7? Do let us know in the comments section below.
Thanks for reading till the end of this article. For more such informative and exclusive tech content, like our Facebook page