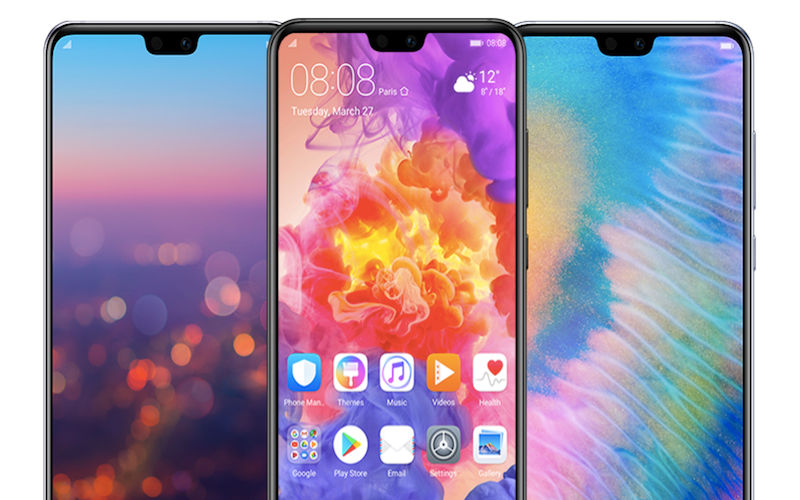 Even as its troubles continue to grow, Chinese tech giant Huawei has shown that its products sell in huge numbers. The company has retained its position as the world's second-largest smartphone brand and has exceeded its initial forecast of sales for 2018, meeting the revised forecast of selling 200 million units.
Having sold 153 million units in 2017, the company had forecasted sales of 180 million units in the year 2018. However, thanks to the success of several of its smartphones, including those under its Honor branding, the company was able to revise its forecast of sales for 2018 to 200 million. Yesterday, Huawei announced that the target of 200 million units has been met and that the credit goes to the Huawei P20, Honor 10, and the Huawei Mate 20 smartphones series, all of which were released in 2018 itself.
Huawei From 3 Million To 200 Million Sales Figure
Huawei sold just 3 million smartphones in 2010, but that marked the beginning of a new chapter in the success story of this company. Huawei has been functioning as a tech firm for 31 years now, but its core business was, and still remains, telecommunications equipment and related software and services. The company entered the mobile phone business quite late, so it was far behind then established brands such as Nokia, Samsung, and Apple. However, Huawei's sales figures never stagnated, and in the second quarter of FY 2018, the company elbowed out Apple to become the second largest smartphone brand in the world. Samsung has been the world's largest smartphone brand since 2012, when it first took the crown from Nokia.
Currently, Huawei has 500 million smartphones users, spread across 170 countries. In 2016, the company sold more than 100 million units globally, and since then it has been registering a growth of selling about 50 million more units per year. The forecast for 2019, Huawei's smartphone business head He Gang said at an event last week, was that the company will sell 250 million units.
Huawei Now Being Shunned By The Western World
In a span of just a few years, Huawei has gone from becoming the preferred network equipment manufacturer in major world economies to being shunned by the same. The USA first banned Huawei equipment on its soil in 2012, and while there was no immediate impact of the move on Huawei's business in other countries, the latest developments paint a gloomy picture. After the telecom commissioner of the European Union expressed concerns over Huawei posing a security risk as asserted by the US, there have been reports suggesting that European companies are reevaluating their strategies and considering plans to keep Huawei out of their business. The UK's British Telecom, Germany's Deutsche Telekom, Belgium's cybersecurity agency, and France's Orange have all reportedly suggested working without Huawei in the picture, while the governments of New Zealand and Australia have restricted companies from using equipment made by Huawei for 5G networks.
The trouble, industry analysts say, is not just for Huawei but also for the global telecommunications industry, as Huawei plays a major role in supplying key components of telecom network equipment at cheap rates. Shunning Huawei will not just raise costs for most partner companies but also delay the rollout of 5G networks, which will obviously be a piece of bad news for the world's economy.