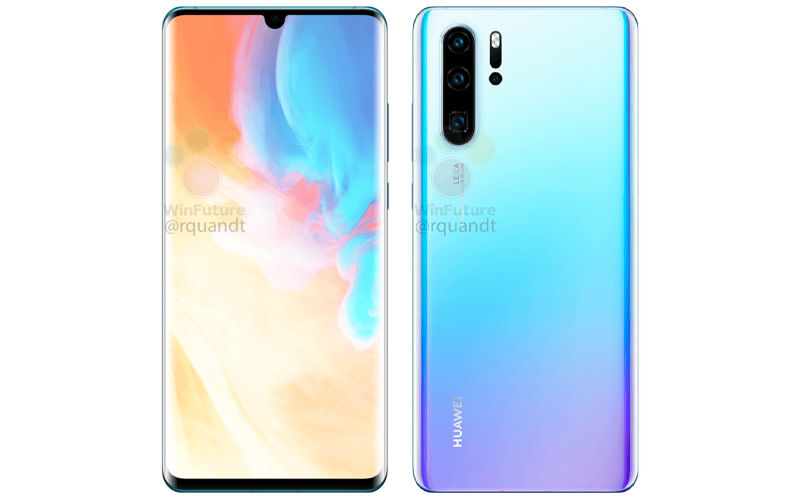 Huawei has announced that it is going to launch the P30 smartphone line up on 26th March at an event in Paris. The P30 line up could include two devices – the P30 and the P30 Pro. Rumour is that the P30 Pro will feature a periscope camera with 10x optical zoom; just like the one Oppo showcased at the MWC event last month. Well, a part of the rumor has turned out to be true. The Vice President of Global Product Marketing at Huawei, Clement Wong, has confirmed that P30 Pro will have a periscope-type camera for "super-zoom" capabilities.
Wong did not mention the exact zoom level that the P30 Pro will offer. Instead, he asked reporters to draw their conclusion from an image that the CEO of Huawei, Richard Yu posted on Weibo recently. Now the picture that Richard Yu posted has a Leica quad-camera watermark on it, confirming that the P30 Pro will have four cameras. The image itself looks like a telephoto shot of the Lunar surface. According to Wong, the picture was attained on-device, in handheld mode, without any extra help. Wong added that the camera of the P30 Pro would offer "something nobody (has done) before." This suggests that the P30 Pro might even feature a powered, mechanical zoom lens. The Huawei Mate 20 Pro has 3x optical zoom, and from what Wong indicates, the P30 Pro might exceed the zooming capabilities of Mate 20 Pro by a huge margin. Therefore, it would be safe to believe that the P30 Pro will feature somewhere around 5x or even 10x optical zoom.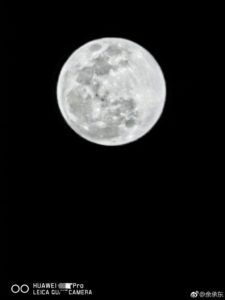 According to Wong, the P30 smartphones will have an in-house developed night mode, which would be better than the "software-only" approach that its rivals offer. Clearly, Wong was hinting that their upcoming night mode would be better the Google-developed Night Scene that many smartphones nowadays use. It also hints that this new night mode would make extensive use of camera hardware rather than just depending on the software optimization. Furthermore, Wong said that the P30 Pro would offer "revolutionary technology to rewrite rules of photography." Huawei is already at the forefront of smartphone imaging. It's newly launched Mate 20 Pro scores the highest points in the DXOMark camera review. It looks like, with the P30 Pro, Huawei might take the imaging game to a whole new level.