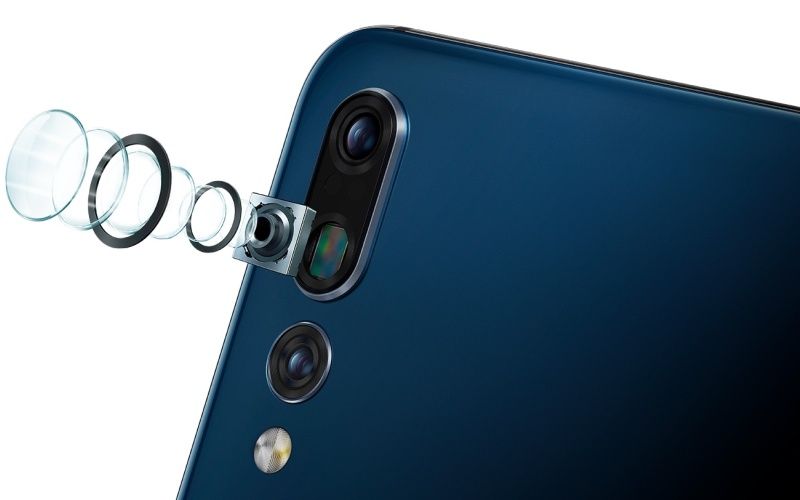 Last month, a leaked user agent profile had revealed a few specifications of the upcoming P30 Lite smartphone from Huawei. Today, we have spotted user agent profiles for the VOG-L29 and ELE-L29 smartphones on Huawei's website. The ELE-L29 could be the Huawei P30, while the VOG-L29 is expected to be the P30 Pro.
Huawei P30 and P30 Pro to Feature Full HD+ Resolution Displays
The user agent profile for the Huawei P30 ELE-L29 variant reveals the smartphone will have a 1080 x 2340 pixels Full HD+ resolution display. In terms of software, the smartphone will be launched with the Android 9.0 Pie operating system out of the box. Similar to the Huawei Mate 20 Pro, the P30 will have the manufacturer's EMUI 9.0 custom user-interface running on top. The VOG-L29, which is believed to be a variant of the P30 Pro, will also feature a 1080 x 2340 resolution display and ship with the Android Pie operating system out of the box. Going by the display resolution revealed by the user agent profiles, it seems likely that the P30 and P30 Pro will utilize a waterdrop notch, as revealed by a few recently leaked renders of the two smartphones. The Huawei P30 Lite, however, is expected to utilize a 1080 x 2312 pixels resolution display instead.
The Huawei P30 and P30 Pro smartphones will be powered by HiSilicon's 7nm Kirin 980 processor under the hood, which made its debut at IFA in Berlin last year. Both the smartphones are also rumored to feature AMOLED displays with an In-display fingerprint sensor. Similar to their predecessors, the P30 and P30 Pro are expected to be extremely impressive in terms of camera performance. While the standard P30 will utilize a triple-camera setup, the P30 Pro will have four cameras at the rear. In comparison, the P20 has a dual-camera setup on the back while the P20 Pro features triple rear cameras. Huawei has confirmed that it will release a 5G foldable smartphone at the Mobile World Congress later this month but it remains to be seen if the P30 series smartphones will debut at Barcelona. They are more likely to be launched at a separate event in March.