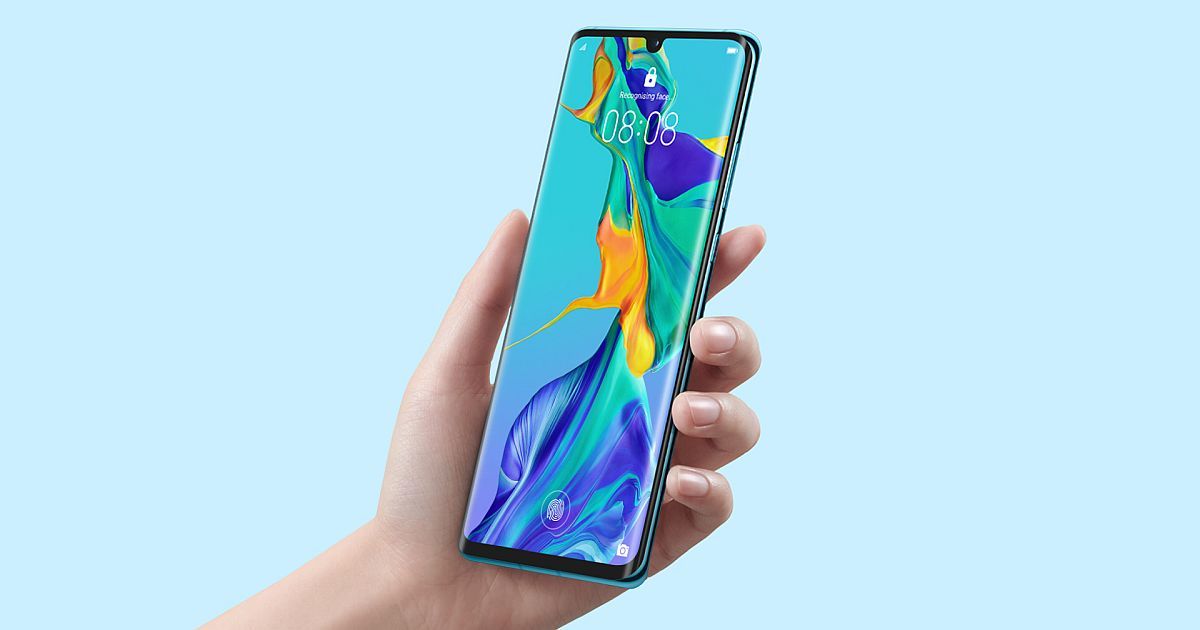 Back in 2017, it took Huawei about nine months to ship 10 million units of the P10 and P10 Plus. The phone maker then managed to one-up themselves by shipping the same number of units of the P20 and P20 Pro (review) in just five months. Now, Huawei has managed to smash its own record yet again.
Huawei has reportedly sold 10 million units of its P30 lineup in just 85 days after the international launch of the device that took place on April 5. According to the President of Huawei's Handsets Product Line, Kevin Ho, the same milestone for the Huawei P20 series had taken an addition 62 days.
Other than setting a new record in the sales of Huawei P-series smartphones, Huawei has also broken an internal record for its fastest selling smartphone. Until now, this title was held by the Huawei Mate 20 which took four and a half months to reach 10 million units' sales. Evidently, Huawei P30 phones have helped smash this record by roughly two months.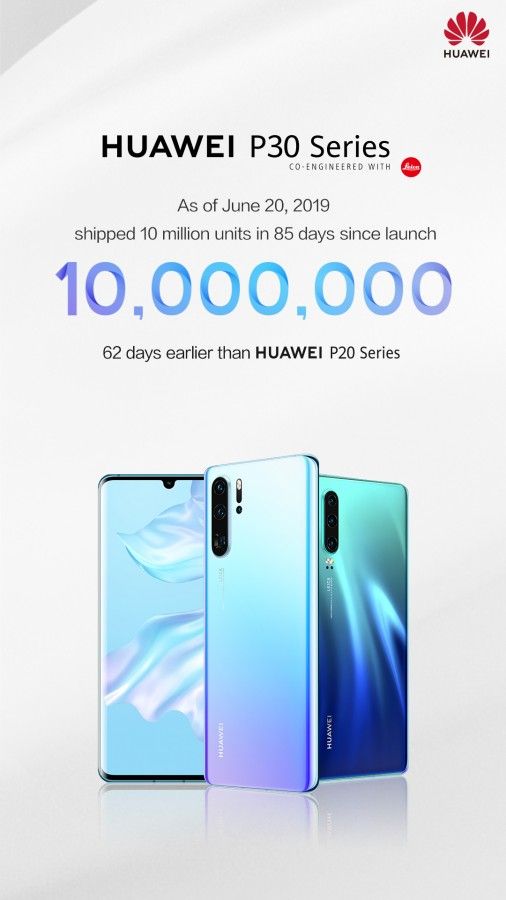 This is not a surprise considering how well the Huawei P30 Pro was received by both fans and critics all over the world. In fact, the smartphone even won the Best Smartphone Award by the European Hardware Awards. Furthermore, over a hundred tech editors have claimed the SuperSpectrum and SuperZoom camera technologies to be significant innovations.
Just a few weeks ago, Huawei had disclosed that it had shipped 100 million smartphones by May 30. Huawei reached this mark significantly faster than last year, proving that the brand is on an upward trajectory.
Huawei Has Also Sold 100 Million SuperCharge Devices Over The Last Three Years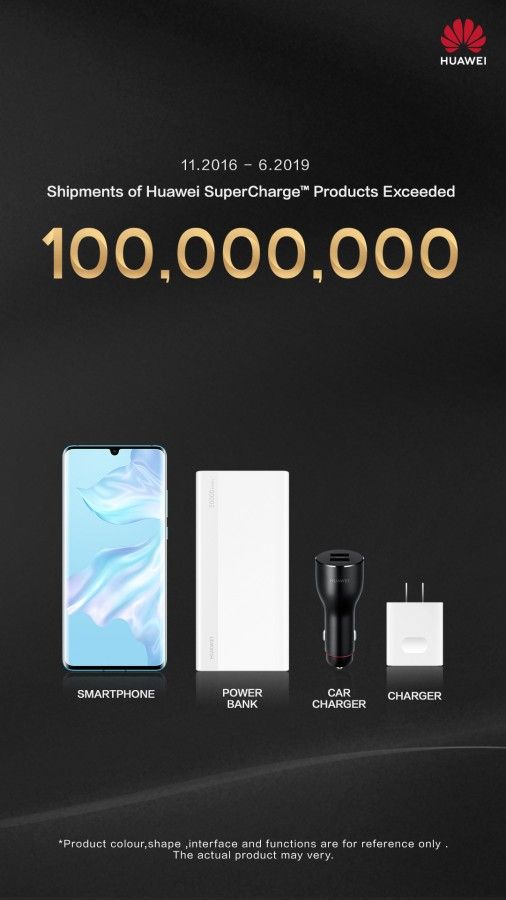 Huawei has also announced that it has reached the 100 million sales mark for its SuperCharge products. This list includes all the smartphones, chargers, and power banks with SuperCharge support that Huawei has sold since November of 2016.
Then there is the Huawei Watch GT which has sold over 2 million units since its launch in October, breaking all previous records and becoming the most popular Huawei smartphone the brand has released thus far. In total, the brand sold 5 million smartwatches in the first three months of this year. According to a report by IDC, this marks a 282 percent year on year growth. This makes Huawei one of the top 3 smartwatch makers globally.
All this success comes at a time where Huawei is facing tremendous hardships caused by the recent trade ban by the US Government. While Huawei has not revealed the exact annual sales target for the P30 series smartphones, a significant drop in demand over the next few months is likely. The phone maker itself admitted that international sales suffered a decline of 40 percent since the US trade ban. If the ban would not have happened, there is a good chance the recently achieved sales milestone could have been reached even sooner.