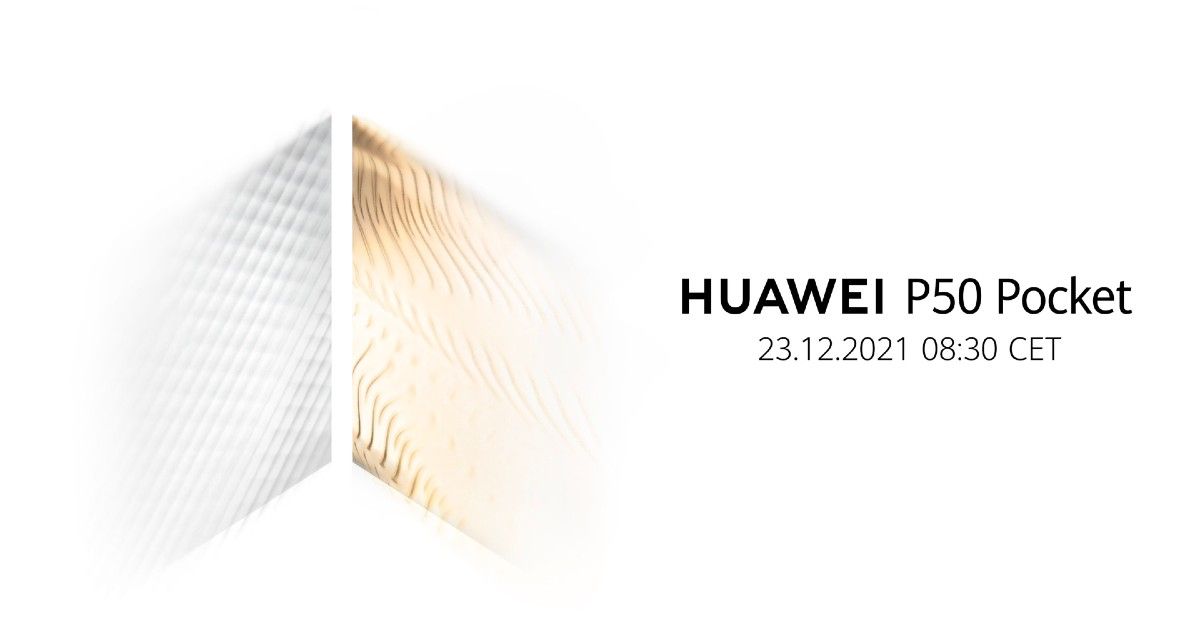 Ailing smartphone firm Huawei is set to unveil what seems like a foldable phone that flips instead of folding. The company teased a device called the Huawei P50 Pocket on Twitter today, which could be a Samsung Galaxy Flip-like device from Huawei. While the company hasn't said much about the device, the teaser image seems to show a phone that flips and since the name has the word 'Pocket' in it, it's likely that the company will be making a flippable device rather than one that folds. The teaser also confirms that the phone will be launched, or at least announced, on December 23 at 8.30am CET (1pm IST).
Compact yet powerful, that's #HUAWEIP50Pocket.

Coming soon. pic.twitter.com/7JKN8uL3Al

— Huawei Mobile (@HuaweiMobile) December 14, 2021
Huawei P50 Pocket specs and features
To be sure, not much is known about the Huawei P50 Pocket at the moment. However, it's likely that Huawei will want to take on the only other flip phone of note available today — the Samsung Galaxy Z Flip 3, which means we can take an educated guess at the device's specs.
The Samsung Galaxy Z Flip 3 runs on the Snapdragon 888 chipset and has the company's foldable AMOLED displays with 120Hz refresh rate. It will be important for Huawei to at least match these specs, since the practical performance of a device depends on these two specs quite heavily. The company could also try to bump the resolution on the P50 Pocket, to get an edge over the 1080p display panel on the Galaxy Z Flip 3.
Furthermore, while it's unclear how large, pocketable and expensive Huawei's phone will be, it's worth remembering that the company cannot use Google's official Android on its devices anymore. Which means that the Huawei P50 Pocket should run on the company's own HarmonyOS, which was unveiled last year as an alternative to Android.
HarmonyOS supports almost all Android apps, though it doesn't have the same collection as the Play Store or Apple's App Store. While Huawei has said that it has been getting more and more developers to join the HarmonyOS platform, market research from firms like IDC, Counterpoint and many more have shown that it has been losing market share for a while now.