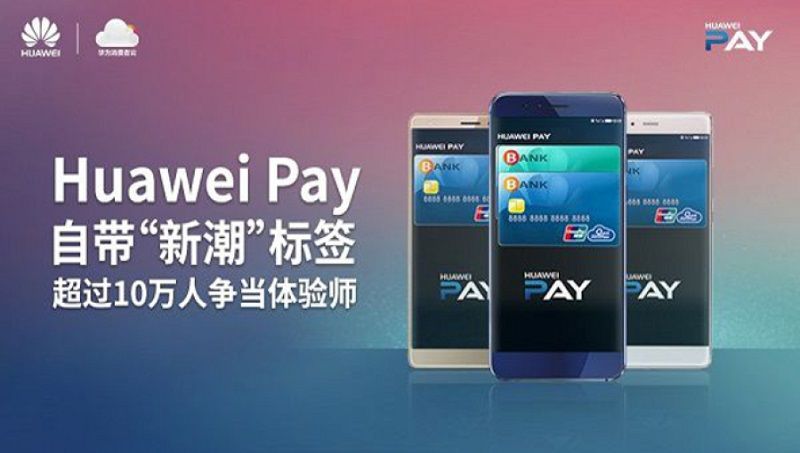 Huawei has expanded its Huawei Pay, a mobile-based instant payment system, to Russia. This is the first international rollout of the platform for the Chinese smartphone and telecommunications giant.
Huawei, just like other mega companies like Alibaba, Samsung, Google, and others, has its own version of mobile payment platform. The secure and instantaneous payment platform has now officially set foot on foreign soil. Needless to add, this might be the first international rollout of Huawei Pay, but it certainly won't be the last. The company has managed to become one of the largest smartphone makers and suppliers in the world. It would surely like to deploy its financial services in other parts of the world.
Huawei Pay Now Available In Russia For UnionPay Cardholders
Huawei has partnered with Gazprombank or the Russian Agricultural Bank to offer its Huawei Pay platform. The financial institutions are rolling out the additional payment method to its customers. The bank customers need to hold a UnionPay Card, and own a modern-day Huawei smartphone.
The Huawei Pay operates very similar to the Google Pay and Samsung Pay systems. Also, the payment platform relies on contactless payment technology. Currently the Huawei Mate 9 Series, Huawei Mate 10 Series, Huawei Mate 20 Series, Huawei P20 Series, and Huawei P10 Series support the technology. Basically the technology requires the presence of NFC chip that's usually mounted on the backside of a handset. Incidentally, apart from the Huawei handsets, Honor smartphones including the Honor 9, Honor V9, Honor 10, and Honor V10 too, can work with Huawei Pay.
Compatible Huawei smartphone users can use the Huawei Pay by merely placing their handsets on PoS terminals that accept mobile payments made through NFC technology. Also, such terminals usually have a symbol confirming they work with such payment systems. Interestingly, as part of the rollout, a special Huawei Pay logo would be pasted on the compatible PoS terminals. Users would have to simply add their UnionPay Card details into the Huawei Wallet app that's currently available on the Huawei AppGallery.
Russia A Stepping Stone For Huawei Pay And Other Chinese Mobile Payment Companies?
Huawei has called the rollout an "important milestone" that "lays a solid foundation for a broader global layout in the future". The company's smartphones, which are increasingly popular in several international markets, could open up new markets. Also, they could accelerate deployment of the Huawei Pay service in new regions.
Physical cash transactions are giving way to digital and cashless transactions. Hence companies like Huawei, Alibaba, Samsung, Google and others are stepping up. Also, they are trying to offer simpler, easier, faster and more efficient payment platforms. Several such payment facilitating services need additional hardware. However, quite a few companies are working on apps and platforms that allow even basic, feature or affordable smartphones to make or receive payments. But it would depend on the local governments to allow such systems to thrive.