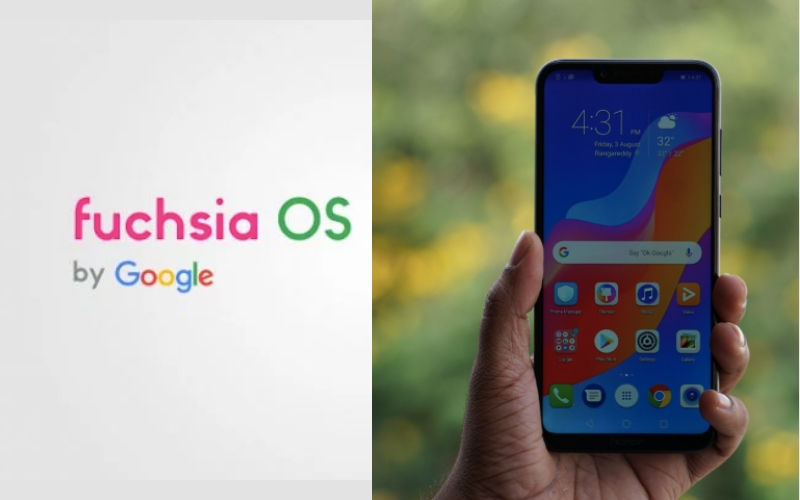 According to a new report, Google might be testing its upcoming Fuchsia OS on the Honor Play. Google has been working on a universal OS called Fuchsia, which it has been testing on several devices. However, it hasn't tested the OS on an Android smartphone yet, and the Honor Play would be the first non-Google device to run the software. Huawei has worked with Google before, and helped manufacture the popular Nexus 6P. Therefore, it isn't surprising to see both companies working together once again.
Fuchsia OS on Honor Play
The Honor Play has been spotted on a new commit on Fuchsia's official Gerrit source code management page. The commit mentioned that the engineer was able to boot Zircon on the Honor Play. Zircon is the name for the Fuchsia kernel, which means that the Honor Play was successfully able to run Fuchsia. No other mention of any other layers of Fuchsia stack were made, so it isn't known how much of the software was running on the phone.
Huawei engineers have been posting a few commits throughout the last year, but it wasn't anything major, the report mentions. The latest commit also reveals that all devices that are running Huawei's Kirin 970 chipset, will be able to run Fuchsia. The testing has been started on the Honor Play and we can see other Huawei phones join in soon.
Other Huawei and Honor smartphones that use the Kirin 970 include: Huawei P20 Series, Huawei Mate 10 Series, Huawei Nova 3, Honor V10, Honor Note 10, and the Honor 10. This is great news, as it shows that Huawei is actively working with Google to bring the new OS to its devices first. Let us remind you once again, that the Honor Play is the first Android smartphone to become a test-unit to run Fuchsia.
Over time, we should see more OEMs test out the upcoming OS from Google. The search giant could eventually replace Android and Chrome OS with Fuchsia, but this is just speculation. Even if it does happen, it won't for another 4-5 years.
What is Fuchsia OS?
Fuchsia is a new and upcoming operating system from Google, which was created to get rid of some of the limitations of Android. The OS will evolve along with the smartphone and improve over time on its own. It is different from all other operating systems that are currently available for mobile phones, tablets, and even notebooks. The Fuchsia OS, unlike Android and Chrome OS, isn't based on a Linux kernel. Google developed a custom kernel called Magenta, which is made for modern smartphones and computers.
The Home-screen on Fuchsia is just a page full of cards that showcase different functions, apps, user profiles, and more. You can scroll through these cards to check information, open apps, a Google Now page, etc. These cards can be moved around and placed in any order you like. We have seen some previews of the OS running on a couple of Pixel phones and on Google's Chromebook. The OS does look very clean and minimal, but we are not sure a lot of people would like a home-screen full of cards.
Why is Google developing Fuchsia? Well, for starters, the company probably wants a single OS for all its devices. All of Google's products such as the Pixel smartphones, Chromebook, Smart speakers, and other gadgets, could eventually run on this new OS. For now, this is just a side-project that Google is currently working.