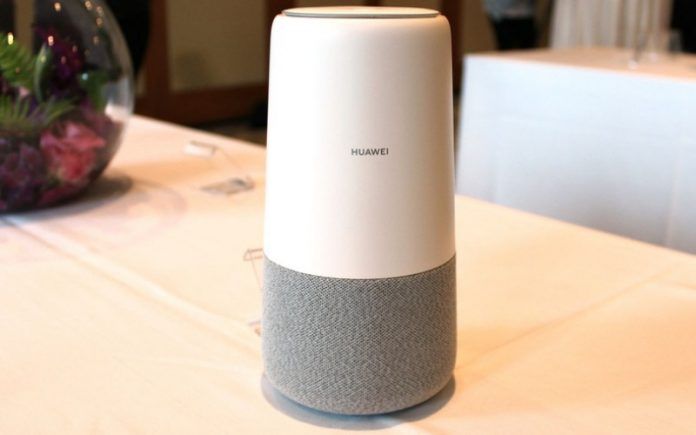 Huawei recently launched their next-generation flagship smartphone Huawei Mate 20 Pro. After shaking the smartphone industry, the company is now planning to enter into the Artificial Intelligence space. The smartphone maker might soon launch its very own voice assistant globally. If you're not aware, Huawei already has an active assistant named Xiaoyi. Although, the assistant is only limited to China and can only deal with the Chinese language.
Huawei's Voice Assistant might go Global at some point soon
Huawei CEO Richar Yu, in an interview with CNBC, hinted at the global launch of its own voice assistant. He didn't reveal the exact timeline but we can expect it to happen at some point soon. There's a good chance that we might see the company's voice assistant sometime in the year 2019. As already mentioned, Huawei already has an active assistant Xiaoyi in China. The global assistant might be Xiaoyi with more language support, built on the same base or something new altogether. We'll have to wait for future teasers or leaks for that.
According to the CEO, Huawei still needs more time to build the AI services and once done the brand will move forward with the global market. Even if the company eventually launches its own assistant globally, it will have to compete with the major players like Google Assistant and Amazon Alexa. The voice assistant market is clearly overcrowded with almost every other brand has its own service. Aside from Google and Amazon, there is Apple's Siri, Microsoft's Cortana and Samsung's Bixby. Xiaomi also has its own voice assistant called Xiao AI which the brand might also want to launch globally.
Huawei's first AI smart speaker relies on Alexa
In IFA 2018, Huawei showcased its first AI smart speaker dubbed as AI Cube. The product relies completely on Amazon's Alexa voice assistant. The company has to rely on Amazon Alexa as well as Google Assistant for all of its global devices and products. With its own assistant and popular devices, Huawei might be able to gain hold of some of the international markets. On the other hand, Richard Yu did confirm that the company would still work in partnership with Google and Amazon for the time being.