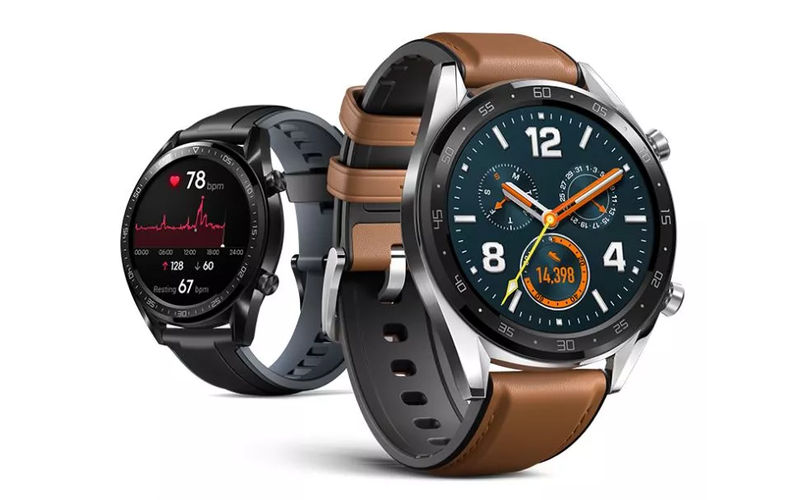 Huawei has launched its new smartwatches and fitness bands in India. Earlier today, the Chinese company launched the Huawei Watch GT (Classic Edition and Sports Edition) in the country along with the Huawei Band 3 Pro and the Huawei Band 3e fitness trackers. The company's new smartwatches run its proprietary Lite OS instead of Google's Wear OS, and they are compatible with both Android and iOS smartphones.
Let us have a look at the pricing and features of the Huawei Watch GT as well as the Huawei Band 3 Pro and the Huawei Band 3e.
Huawei Watch GT, Band 3 Pro, Band 3e Price In India
The Huawei Watch GT, which will be available for purchase in India starting March 19 through Amazon.in, comes in two variants: Classic Edition and Sports Edition. The Huawei Watch GT Classic Edition is priced at INR 16,990, while the Sports Edition is priced in the country at INR 15,990.
At these prices, the Huawei Watch GT competes with the TicWatch E and the TicWatch S, which run Wear OS. Early buyers of the Watch GT will be able to get the Huawei Sport BT AM61 Bluetooth earphones, which are worth INR 2,999, for free. Buyers will also get a chance to buy the watch on interest-free EMIs for up to nine months.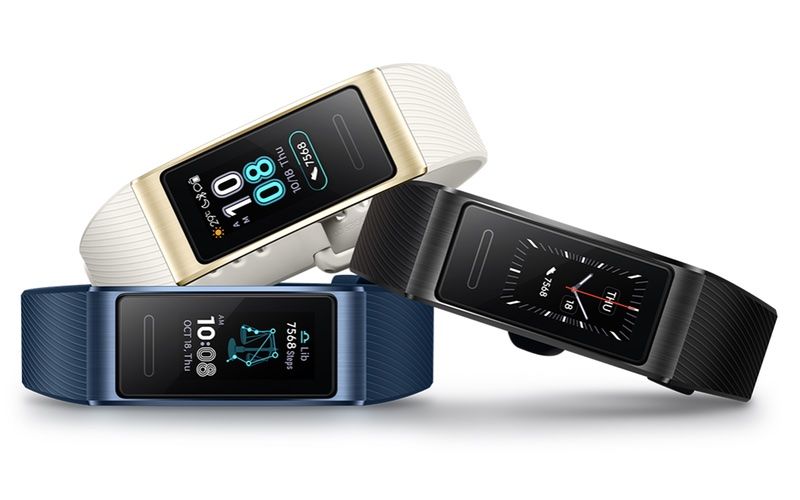 As for the pricing of the Band 3 Pro and the Band 3e are priced at INR 4,699 and INR 1,699, respectively. The Huawei Band 3 Pro will be available in India from March 26 in two colors: Obsydian Black and Space Blue. The Huawei Band 3e will be available starting March 19 in two colors: Black and Pink. These fitness trackers compete with the likes of the Mi Band 3, Galaxy Fit, and cheaper devices from Fitbit.
Huawei Watch GT, Band 3 Pro, Band 3e Features, Specifications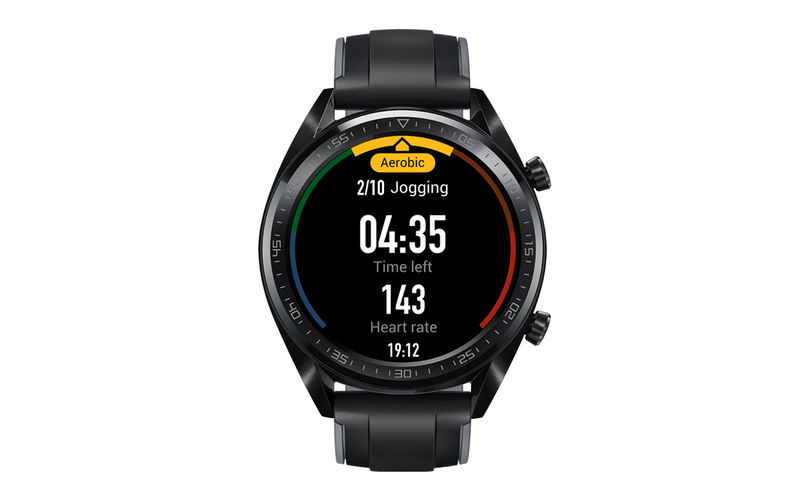 The Huawei Watch GT is the company's latest full-fledged smartwatch, and it looks like the company has abandoned Google's Wear OS platform. The Watch GT runs Lite OS, which offers activity tracking, notifications, and basic apps. You won't be able to install your favorite apps or watch faces from the Play Store. However, you're also getting the watch at a cheaper price compared to Wear OS running watches from brands like Fossil, LG, Misfit, and TAG Heuer.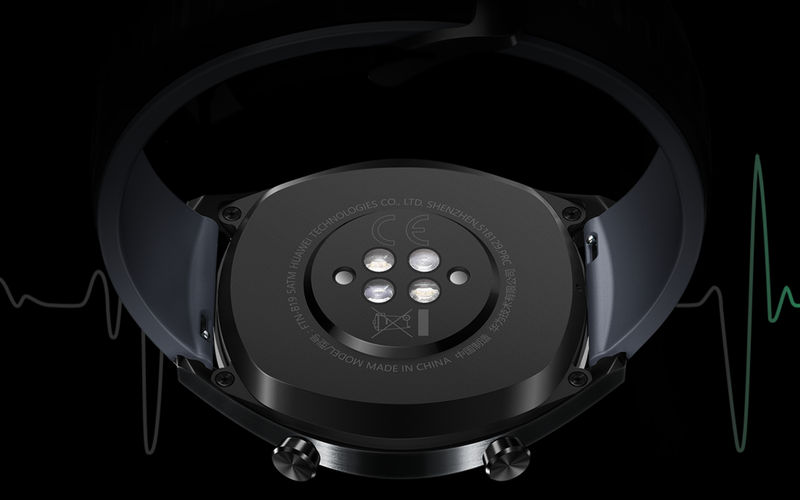 The Huawei Watch GT has a metal case, ceramic bezels, and plastic material in some areas. It is water resistant for up to 5 ATM. The Watch GT Classic Edition comes with a leather wrist band, while the Watch GT Sports Edition comes with a silicone wrist band. It has a 1.39-inch AMOLED screen with 454×454 pixels resolution. For activity and fitness tracking, the smartwatch features an accelerometer, barometer, gyroscope, magnetometer, Tri-GPS system, and a Truseen 3.0 precision heart rate monitor. It has a "dual-chipset" processor, 128MB ROM, and 16MB RAM. Huawei claims that the Watch GT can last 14 days on a single charge and 22 hours of continuous fitness tracking with the GPS and heart-rate monitor turned on. It lacks Wi-Fi but features Bluetooth 4.2 with LE.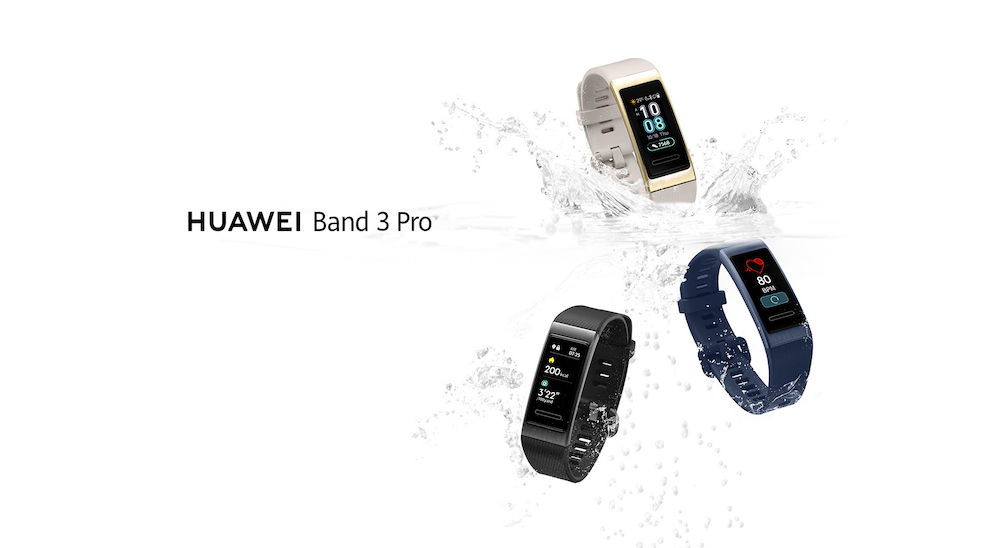 The Huawei Band 3 Pro features a fully-functional 0.93-inch AMOLED color touchscreen and 2.5D glass covering. It uses a metal frame and a soft silicone strap. The Band 3 Pro features an optical heart-rate monitor and built-in GPS. The fitness tracker also tracks sleep as well as swimming (thanks to 50-meter water resistance). It shows calories burned, VO2Max, swim turns, SWOLF, and recovery times. The Band 3 Pro also shows notifications such as calls.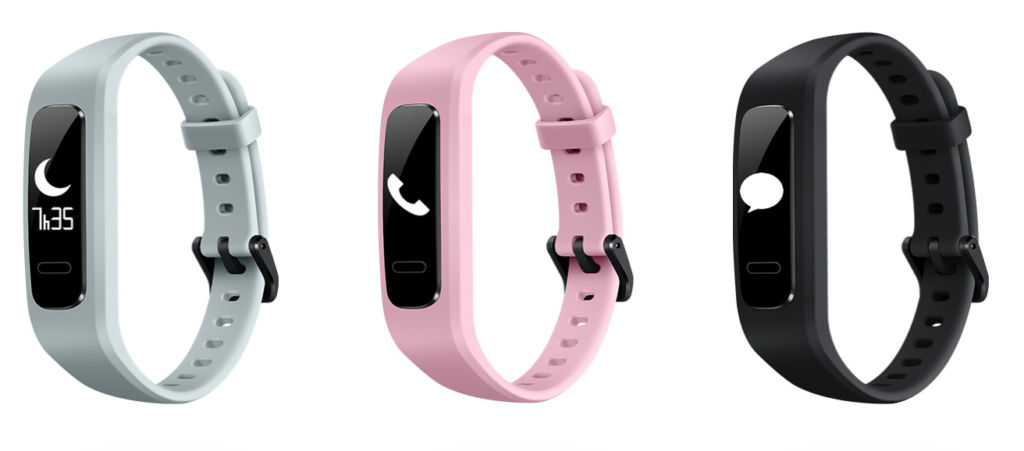 The Huawei Band 3e features a mono-colored PMOLED screen, a plastic body with a removable design, and a soft silicone band. It has 1MB Flash ROM and 384KB RAM. It uses an accelerometer and a six-axis gyroscope to measure running, swimming, and other activities. It is water resistant for up to 50 meters. It lacks GPS and heart-rate monitoring. However, on a single charge, the Band 3e can last up to 14 days of typical use or up to 21 days in standby mode. It connects to Android or iOS smartphones through Bluetooth.