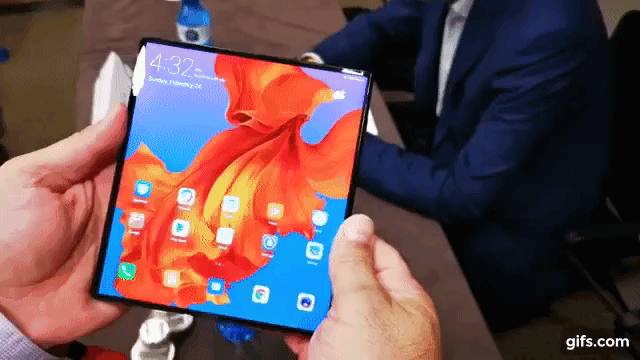 The new year has just begun and its already proving to be exhilarating for the mobile phone industry. Hype around the foldable screen phones peaked by the end of the last year. And 2019 is proving to be the year when these brands deliver their promises. Seriously for a last few weeks, Samsung, Huawei, and Xiaomi behaved like kids claiming to own the coolest toy in the school. However, when it was time for showdown, the loudest of bunch, Xiaomi called in sick. The Chinese company unveiled the conventional Mi 9, but there was no trace of its folding phone. I'm sure this must have been huge relief for Samsung that showcased its unimaginatively named foldable phone called the Galaxy Fold.
Don't get me wrong, Samsung's Galaxy Fold is an engineering feat. A milestone in mobile phone form factor. However, it would have looked quite goofy in front of a neat dual-fold design that Xiaomi has been teasing for a while. Depending on how you see it, the Galaxy Fold is a smartphone that transforms into a tablet or a tablet that folds into a smartphone. It comes with a 7.3-inch foldable screen that closes like a book. Once folded, thanks to its external 4.6-inch display, you can use the Galaxy Fold as a phone. In terms of firepower, Samsung's phone packs-in a Snapdragon 855 chip and whopping 12 GB of RAM.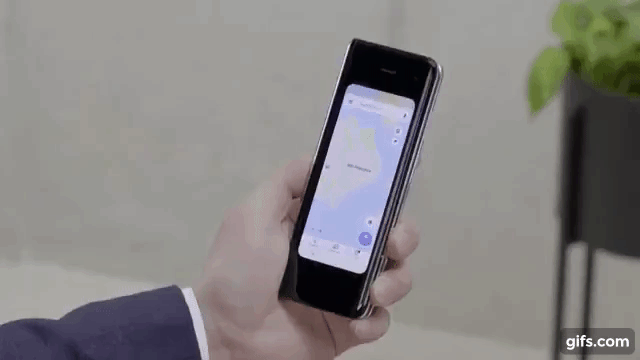 Its $1980 price tag was never going to impress anyone, but the Galaxy Fold established itself as a unique handset. Well, at least for full 72 hours! Unfortunately for Samsung, Chinese brand Huawei decided to show up with a significantly better-looking foldable phone called the Mate X. As opposed to the Galaxy Fold, the Mate X sports a display on the outer side. This eliminates the need for additional screen for the smartphone mode. Take a look the Mate X below, and you will be left wondering why Koreans couldn't realize outer display solution was so obviously better.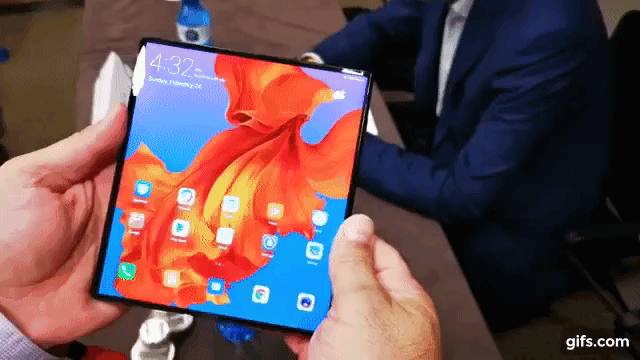 And it just doesn't stop there. Be it a launch day demonstration or hands-on videos posted by Samsung Korea on YouTube, nobody seems to be comfortable holding the Galaxy Fold in tablet mode. I know tablets have never been very ergonomics anyway. But I guess this is where Huawei's handle bar design element can make a difference. Going by the initial videos, the Mate X's vertical bar on the back seems to be quite instrumental in providing extra grip.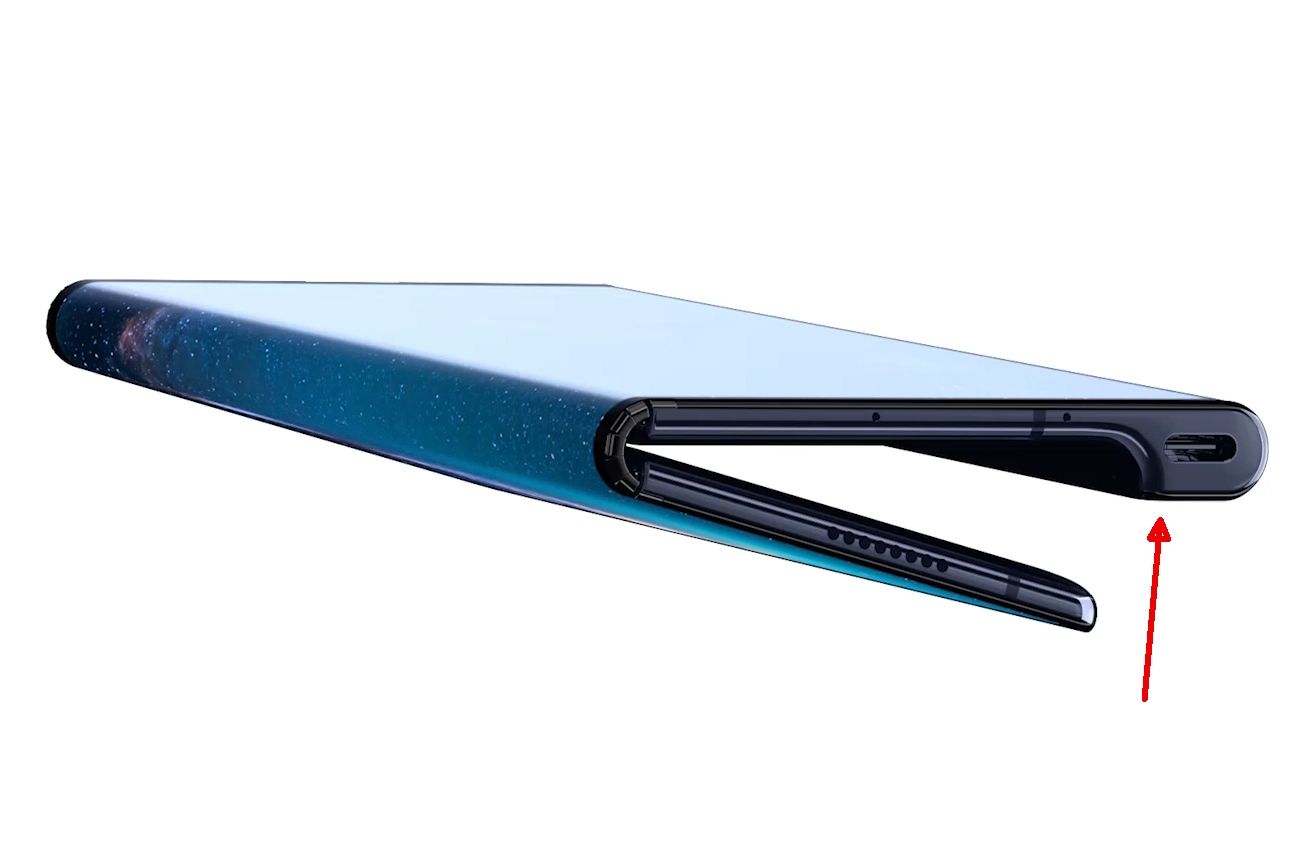 What's more, Huawei has cleverly used this bar to accommodate the Leica powered camera assembly. It comprises of a 40 MP (wide-angle lens) + 16 MP (ultra-wide-angle lens) + 8 MP (telephoto) sensors. On the other hand, Samsung has flooded the phone with cameras. It has a 10 MP front-facing camera for smartphone mode. Then, there's a 10 MP + 8 MP dual selfie camera in tablet mode. And finally, a tablet mode rear camera consisting of 12 MP wide angle, 12 MP telephoto, and 16 MP ultra-wide sensors. I'm not against three different camera units. The problem here is the multiple notches in screen to accommodate them. Thanks to common sense, Huawei knows that you would want to use the best camera at any point. Using its clever bar design and outer folding screen, Huawei's single snapper unit handles video calls, mad selfies, and proper photography without a problem.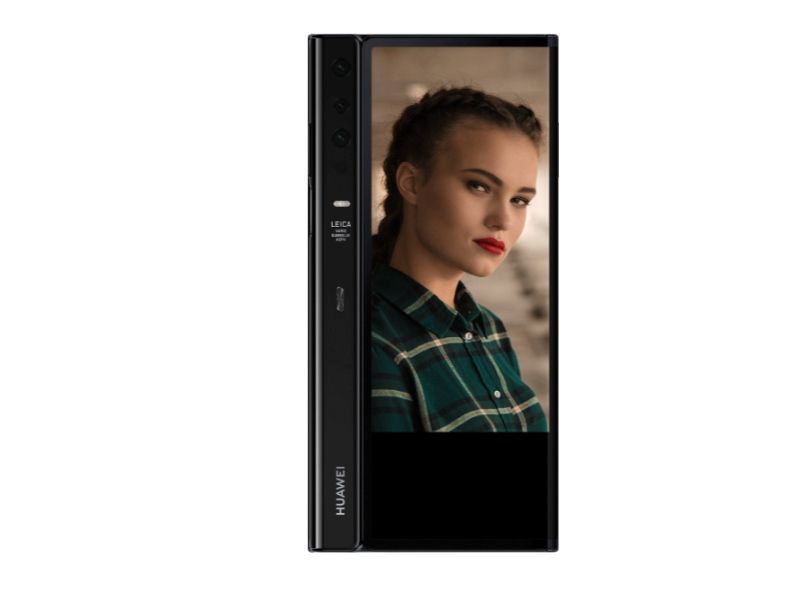 The smart camera placement gives the Mate X another edge over the Galaxy Fold. The foldable phone from Korea has an ugly notch in tablet mode. Considering its size, it should be called half bezel! Thankfully, Huawei knows better and has gone with a full screen devoid of any notches or cuts. Given a choice between a notch and flipping your device for selfies, I guess most people will go with the latter. Moreover, Huawei offers a bigger 8-inch main screen with 2200 x 2480 pixels as opposed to the Galaxy Fold's 7.3-inch display with 1536 x 2152 resolution. The Mate X also offers more real estate in smartphone mode. You get a 6.6-inch usable space compared to Samsung's 4.6-inch outer display with thick bezels.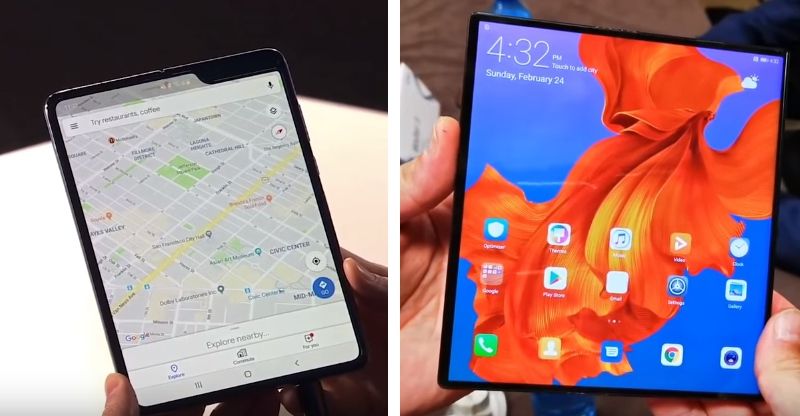 The only department where Huawei's foldable phone has made the Galaxy Fold look good is pricing. For last couple of days, I was stunned by the Galaxy Fold's $1980 (approx. Rs 140,500) price tag. But then upon seeing Mate X's sticker price of 2,299 euros, which roughly translates to Rs 185,000, Samsung's foldable phone doesn't seem to be that expensive after all. Let's hope both brands manage to bring down the prices in the next iteration.